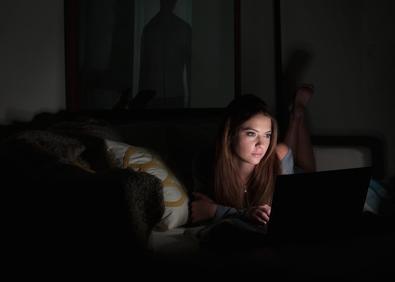 The 21st annual Slamdance Film Festival has announced its narrative and documentary feature film competition programs. This year's selection of 11 narrative films and eight documentaries includes "20 Years of Madness," about the reunion for one final episode of the real-life struggling cast members from the '90s cult TV classic "30 Minutes of Madness."
Narrative competitors include "Diamond Tongues" about a female actor with a revitalized sense of career ambition after her ex-boyfriend decides to take up acting and immediately books a leading role; the world premiere of "Tired Moonlight," starring "Girls" actor Alex Karpovsky, about two middle-aged women who find their lives plunged into chaos when they decide to care for a young girl and man who roll into their small town; "Body," featuring Broadway actor Lauren Molina ("Sweeney Todd") alongside Helen Rogers and Alexandra Turshen, about three young women who can't keep it together after they break into a mansion and accidently kill the groundskeeper; and "Ratter," starring "Pretty Little Liars" actor Ashley Benson and centered on Emma and her cyberstalker who becomes dissatisfied with just her laptop and cellphone information and slowly moves into her physical reality.
"It's very exciting to bring this dynamic lineup to audiences in Park City," said festival director Anna Germanidi in a statement. "We are proud to help launch these filmmakers' careers and celebrate the success we all believe these films deserve."
All films will be eligible for the Audience Awards as well as the Spirit of Slamdance Award, and Jury Awards will be presented to feature films in both the narrative and documentary categories. All in competition are directorial debuts with no U.S. distribution and budgets less than $1 million. Eight countries, including Turkey, Brazil, Italy, Austria, and Ireland, are represented in this year's selections.
"Our success in showcasing emerging artists is most obviously linked with American talent, but increasingly at Slamdance, we want to also support new international talent," said co-founder and president, Peter Baxter, in a statement.
Notable Slamdance alumni, which according to Box Office Mojo have netted over $11.5 billion at the box offices to date, include "Interstellar" director Christopher Nolan, actor-writer-director Lena Dunham, Jared Hess ("Napoleon Dynamite"), Marc Forster ("World War Z"), Benh Zeitlin ("Beasts of the Southern Wild"), Oren Peli ("Paranormal Activity"), and others.
The 2015 Slamdance Film Festival will take place Jan. 23–29 in Park City, Utah.