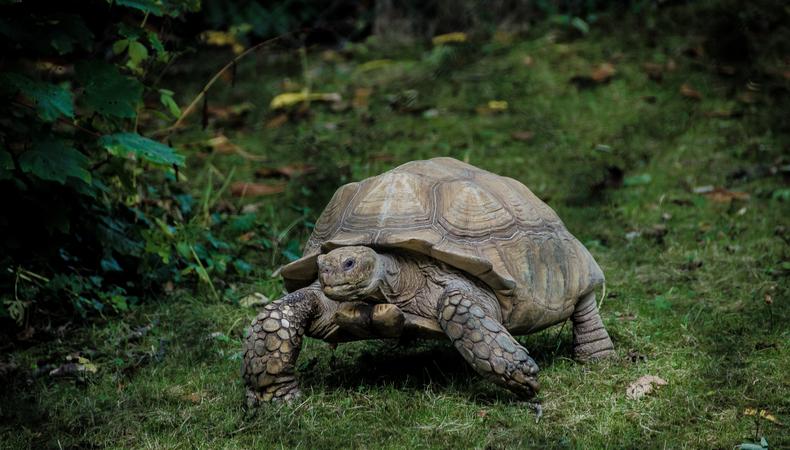 Acting is one of those careers that gives you a thick skin because you have no choice but to grow one. Here you are, brimming with passion and creativity in a field that forces you to be emotionally vulnerable for the entertainment of others only to get tossed out of the callback that could change everything. Any veteran actor will tell you that rejection is a way of life in this industry. If they don't, they're not living on this plane of reality.
Acting is a tough nut to crack because there's so much competition and voice acting is particularly challenging because easy access to recording technology means auditions can be done from home with a quick rig, practically doubling the talent pool. While the fast pace of on-camera work can be daunting, voiceover is lightning fast in comparison. This also means you have to be quick or else you could go from being the first person who saw a national Coca-Cola casting call to the 121st person to submit an audition.
Whether you're on camera, in the booth, or both, you need two things to make it as an actor: patience and persistence. It takes a while to get a steady flow of auditions coming your way and longer to start landing gigs. But if your heart is in it for the long haul and you truly want to make this your life's work, here are a few things to help you get where you want to go.
1. Rejection—get used to it.
If you're just starting your career, you'll be down and out about your growing pile of rejections within a few months. When you're hoping to land a commercial with only one on-camera spot to fill and 20-plus people auditioning, there's going to be some heartbreak. You can't take it personally. If you do, you'll drown in the talent pool. Learn early on to take rejection in stride so you can move onto the next casting call. Getting turned down is just another chance to prove yourself.
2. Learn to be prepared for anything and everything.
In a perfect world, you're on the ball, the mic sounds great, the director knows what they're doing, and the clients love you so much, they make you the face or voice of their ad campaign. If I'm the first person telling you this, then I'm sorry to inform you that the world, unfortunately, is not perfect.
READ: 12 Secrets to a Successful Callback
Without a doubt, there will be drama and trauma in your acting career. How you deal with lousy copy, poor direction, and a crappy Wifi connection during a remote session will help you learn how to handle crises. Especially early on, you're going to make rookie mistakes like forgetting to run a backup of your audio or not checking your email for sudden casting updates. Just make sure to learn from your mistakes. You have to be willing to troubleshoot and problem solve on the fly for every single audition and job, so learn to prepare for the worst and go with the flow.
3. Play nice. Your career depends on it.
As with every other career in the world, you need to build a network of professional friends and acquaintances. If word gets around that you just so happen to be the talent who's a pain to work with because you're overly competitive or picky about copy, you're going to see fewer and fewer auditions come your way.
I'm not saying you have to make friends with everyone in the schoolyard, but at least be willing to play kickball when someone invites you. You need industry friends to turn to when times get tough, and they need your support too. One day, you might have a producer friend call you on short notice for a VO job on a grad student project that only pays a few bucks, but you say yes to help out. Next thing you know, they send your demo along to another industry professional and you land the job right away.
Gary Vaynerchuck, CEO of Vayner Media, makes a great point about successful people: "The 'Talented' want others to win because they don't see it coming out of theirs." Basically, you don't get anything out of being high and mighty. You never know when an industry friend can pull through for you and help your career along.
This industry is a strange world. Our careers center around creating fantasies that take people somewhere else for a few moments on a TV or radio spot, the silver screen, or video games and cartoons. Yet, the actors behind all these things have their own realities to deal with. You have to have big dreams to get into this line of work, but you can't fool yourself about how tough it can be. Just remember: work hard, but don't be hard on yourself. You need room to grow as a talent and see yourself succeed. Take the time to cultivate the patience and persistence to see your career through.
Get all of your callback questions answered by peers and experts on the Backstage Community forums!
The views expressed in this article are solely that of the individual(s) providing them,
and do not necessarily reflect the opinions of Backstage or its staff.