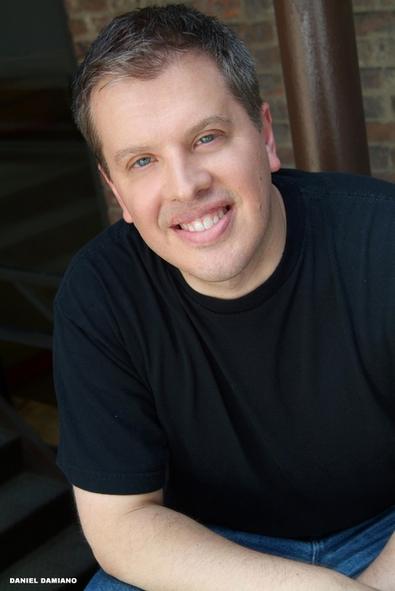 It goes without saying that producing theater in New York City is a costly venture. Yet there is never a shortage of companies, particularly in the Off-Off-Broadway community, where artists seek to defy the odds and make it happen.
One such company is fandango 4 Art House, which looks to stage their inaugural production, the world premiere of Daniel Damiano's "The Dishonorable Discharge of Private Pitts" later this year in downtown Manhattan. Backstage sat down recently with playwright-producer Damiano to talk about the sometimes daunting tasks—obtaining fiscal sponsorship, self-promoting, launching an IndieGoGo campaign—that face brand-new theater companies.
What made you want to start your own theater company?
My wife (Judy Alvarez) and I wanted to feel more self-empowered with our work, so we set out to create a small creative entity by which we could offer cost-effective theater. We started in 2014 with our EyeShot Reading Series, presenting free staged readings followed by wine and cheese, which has proven quite successful. The series is specifically designed to be a cheap way of getting people out of their house and making them aware of our work.
Why did you select this play as the company's first production?
"The Dishonorable Discharge of Private Pitts" is a play that I actually wrote a few years ago that has had some close calls but had yet to find a home. So we decided it'd be a great inaugural production for us, given its theatrical scope and timeliness, in addition to not really requiring a set. It's very much a modern Greek drama, loosely based on actual events, focusing on a young Texas girl who goes from "miracle child" to aimless rebel, into the throes of the Iraq War and beyond.
What steps are you taking to raise money?
We obtained fiscal sponsorship through Fractured Atlas, enabling us to receive tax deductible donations, which is a helpful incentive for donors. The next step was drafting a fundraising page through IndieGoGo and putting together an engaging fundraising trailer.
How soon did you start planning your fundraising campaign?
We got approval from Fractured Atlas in February, have been working on the very cool fundraising trailer, and as of April 17 are live with our campaign. We now have 60 days to raise about $19,000. Even though our production is not until November, the idea is to try and raise the money as early as possible to avoid scrambling for funds closer to the run.
What exactly does your fundraising goal cover?
The money we are seeking to raise will just cover the cost of a three-week showcase run, which includes the theater, rehearsal space, performer stipends, a stage manager, lighting and sound designers, a press representative, printing postcards and programs, costume pieces, props and insurance.
How can people find out about and support your campaign?
As with any new theater company today, we have a website and a Facebook page. They can also go directly to our IndieGoGo page!