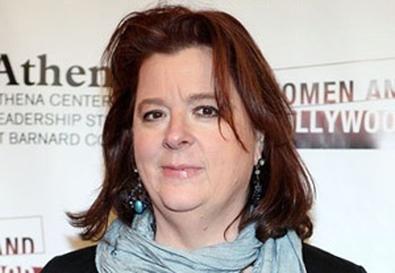 In a story similar to that depicted on the Broadway drama at its center, NBC's "Smash" is changing its behind-the-scenes star.
Series creator Theresa Rebeck will step down as showrunner of the newly renewed musical drama, The Hollywood Reporter has confirmed.
Just hours after the series about the staging of a Broadway musical about Marilyn Monroe was ordered for a second season, the series' executive producer/writer has opted to relinquish day-to-day duties.
The Broadway veteran will remain on board as an executive producer next season and could potentially pen episodes of the series.
Rebeck, who wrote the first three episodes of the series' freshman run, is an established Broadway playwright. Smash's lead character, Julia (Debra Messing), is based on her. She has been involved with the series from its inception, adapting the script initially from Showtime and then later at NBC. The shift to broadcast entailed a rethinking of the drama, including such elements as who initially would win the prized role as Marilyn in the pilot.
Even with Rebeck stepping down as showrunner for Season 2, Smash will continue have a deep roster of fellow executive producers with Broadway credibility, including Marc Shaiman, Scott Wittman, Craig Zadan andNeil Meron, among others.
Despite early critical praise, the series has been criticized of late for its focus on the personal lives of the characters attached to the production, including that of Julia's marriage and subsequent affair.
NBC renewed the series, which came out of the gate strong following a big promotional push during the Super Bowl.
- The Hollywood Reporter