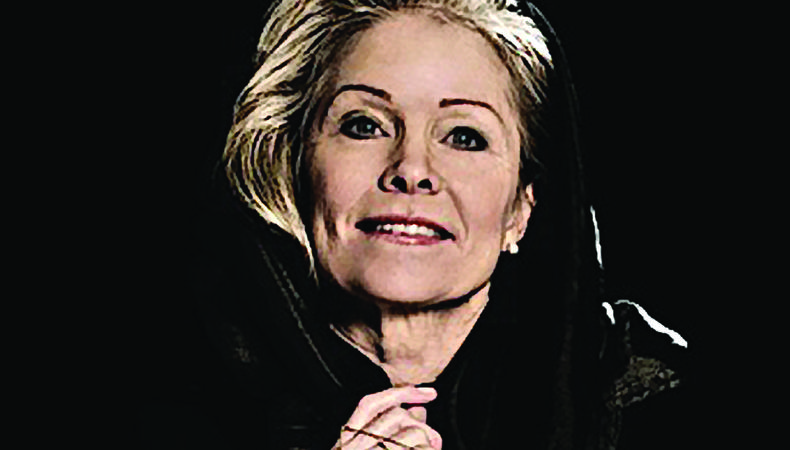 The unknown solo performer often gets an unfairly bad rap, but not so at the United Solo Theatre Festival, where actors get to prove that they can hold your attention alone. Dedicated to the solo genre, the festival collects shows from across the world and puts them up at Theatre Row on West 42nd Street Oct. 3–Nov. 24. With 121 shows to choose from, Backstage looks at some of the latest trends in one-person works.
As in film, the lives of famous people are fertile ground for actors, offering them the chance both to show their range (no one ever chooses a boring famous person to portray) and impress with their ownership of the star's mannerisms. Among the celebrities being reanimated onstage this fall are Montgomery Clift ("Monty Clift, the Rarest of Birds"), Victorian actor Fanny Kemble ("Mrs. Kemble's Tempest"), Oscar Levant ("At Wit's End"), Grace Kelly ("Longing for Grace"), and Robert Frost ("Robert Frost: This Verse Business").
Also riffing on the audience's knowledge are adaptations of literature, ranging from "Death in Venice in First Person" to "The Waste Land." And fans of the United Solo fest might be happy to revisit old favorites in this year's Encore series, including Joe Gulla's "The Bronx Queen" (sold out), "Brotherhood: The Hip Hopera," "Growing Pains," and Blake Walton's "Leading Men."
Filling out the fest are shows ranging from the odd—according to the website, "XXX" details the response to 65-year-old Aralyn Hughes' ad for submissive playmates/slaves when she decides to experiment as a dominatrix—to the moving, including "Tongue-Tied: A Story NOT Silenced by Oral Cancer." With 121 shows to select from, there's bound to be something for anyone's taste. And if you have a one-person show percolating in the back of your mind or on your computer, know that submission for the 2014 fest will open in the spring.