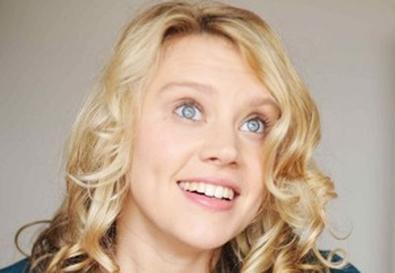 With several members of the cast expected to depart at the end of this season, "Saturday Night Live" is recruiting reinforcements. Deadline.com reported on Wednesday that seven performers have auditioned for "SNL" creator and executive producer Lorne Michaels in the past several weeks, and one has already been hired as a featured player for an episode of the long-running NBC sketch show this season.

Kate McKinnon, who has been performing sketch comedy at the Upright Citizens Brigade Theatre in New York since 2008, will make her "Saturday Night Live" debut on Saturday, April 7 in an episode hosted by Sofia Vergara ("Modern Family"). Jessica Joy ("The Playboy Club"), Lauren Lapkus ("Are You There, Chelsea?") and Elaine Carroll ("Very Mary-Kate") have all reportedly auditioned for the show, as well.

In addition to her UCB experience, McKinnon starred in three seasons of "The Big Gay Sketch Show" on Logo TV and has provided voiceover for Comedy Central's "Ugly Americans" and Cartoon Network's "The Venture Brothers" and "Robotomy." She was nominated for the ECNY's Emerging Comic Award in 2010.

Kristen Wiig, whose contract expires at the end of this season, is expected to pursue her movie career rather than return to the show. However, that decision likely will not be confirmed until sometime during the summer offseason. With a blossoming film career of his own, Jason Sudeikis may also depart the cast after this year.

It seemed like current "SNL" cast member Abby Elliott would be leaving the show when she was cast as the lead in Fox's single-camera comedy pilot "Ned Fox is My Manny," but Deadline reported on March 20 that she was fired "after the pilot's table read… as it was determined that she wasn't the right fit for the role." Her role will be recast, which means Elliott is more likely to return to "SNL" in the fall.

Stand-up comic Kumail Nanjiani ("Franklin & Bash") also auditioned for "SNL" recently, he revealed during a live taping of fellow comedian Pete Holmes' podcast at SXSW this year. He was still waiting to hear from Michaels, but admitted that he did not expect to be chosen for the show.