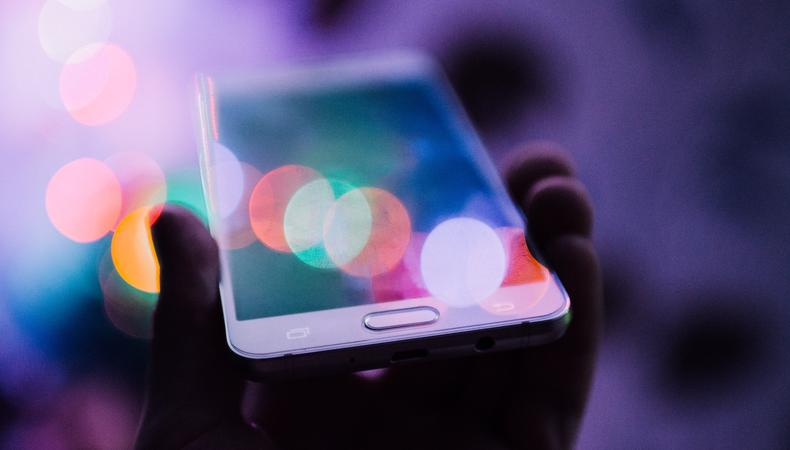 Twitter. Instagram. Facebook. LinkedIn. TikTok. Pretty much everyone has at least one social media account, and it's no secret that actors can use these tools to their advantage. It allows actors to build up an online audience, develop a personal brand, and eventually, book more work! Social media expert Heidi Dean explains, however, that many actors are using the platform wrong.
"The posting mistake I see most actors make—and it's really the mistake that keeps them stuck and keeps them asking every day, 'What do I post on social media?'—is that they focus their social media post almost exclusively on their actor's life," Dean explains in a recent YouTube Live session as part of Backstage's ongoing Slate programming. "So they're not creating posts that help their followers get to know them at all and get to know what they care about outside of acting."
Dean further stresses the importance of creating posts on social media that allows one's followers to get to know who they are outside of being a working actor. "The magic equation for your posting is posting about your unique life experiences plus your life as an actor. That will equal connections that lead to loyal followers," Dean states. A part of that process is figuring out what you want to share with your followers in addition to your acting career. "What are your hobbies? What are your interests? And a lot of times with clients, my clients are mostly artists so I get a lot of, 'Well I love to watch movies or TV.' That's cool, but if that's your answer, get specific. What kind of TV shows? What kind of films? What certain genre of film you love and if you can tie in the type of acting you want to book, that's a perfect combination."
Dean also states that it is important to figure out what you want to leave out of your social media persona, as well. "You might want to exclude some things that are important to you that you don't want the whole world to know. So maybe you decide that talking about your kids is fine on social, but posting pictures of them isn't. Or maybe your side job as an acting coach can be part of your Twitter page because it strengthens your story as an actor, but those two shifts as a waiter aren't really a part of your #workingactor story you're telling," Dean continues. It is also important to consider that what you want to exclude from your social media accounts can change over time; write down what you would like to exclude and come back to that list every so often.
Later in this educational session, Dean walks through a three-step process that guarantees actors will constantly have content to post on their social media accounts, even when they aren't actively working. Watch the full video below!
Looking for remote work? Backstage has got you covered! Click here for auditions you can do from home!