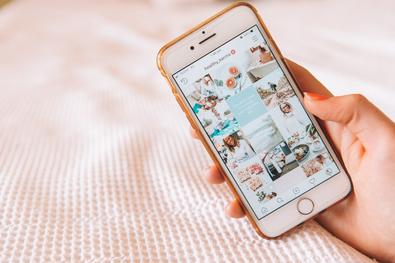 Twitter, you ask? Do I HAVE to?! Yes, you do and I'm going to tell you why.
I came to social media kicking and screaming in 2009. Being an extremely private person, I was deathly afraid of opening up too much of my life to the public. Dragging my feet and protesting, my friend made me sign up for Facebook, Twitter, LinkedIn, YouTube, and Vimeo. I knew I had to make the leap of faith because if I didn't jump on this Social Media train soon, I was going to be dragged down the tracks by the upcoming newbies in the business. But I was not prepared for how much I love it! OK, truth be told, I'm addicted to it. Not only do I use it for work (I interact with my community of actors and find new talent), I learn about all the breaking news on Twitter.
A couple of years ago I was asked to speak at the #140 Conference in NYC on the topic of social media and the casting director.
Initially, my main reason for joining Twitter was to sell my DVD. Much to my chagrin, I quickly learned that Twitter is not a place to sell yourself. I got my head handed to me on more than one occasion by angry Twitter followers who didn't like that I was trying to sell them my DVD. I thought, "But, you're following me! Obviously you want to hear what I have to say!" Turns out, that couldn't be further from the truth. I decided to sit back and listen and learn. Actor Ben Whitehair says that in the beginning you should "use Twitter as a listening device, not a megaphone." Sound advice indeed! Once I stopped squawking about myself and started listening to the folks I was following, a new world opened up. I learned that Twitter was a place to connect to my community. It's a place to learn from those that I'm following, hear their needs, and contribute great content.
Casting directors used to be an elusive and exclusive bunch. That business model is outmoded these days, and you've probably noticed the abundance of casting directors who have made themselves available to teach/coach/advise you on the acting business. You may hear on Twitter that they're casting a project, but follow their lead and go about the usual channels to procure your audition. Here's a list I put together of CDs who tweet. Here's another list from Wayne Chang (@wonderfulcow on Twitter) of CDs who have websites. This is social media gold!
Last year when I was casting my movie The Sublime and Beautiful, I was contacted by an actor in Los Angeles who had been following me on Twitter and Facebook. She said she could be considered a "local hire" and were there any roles for her? (We were shooting on location in Lawrence, Kansas and had no money in the budget to bring actors from L.A. except for the lead characters.) She sent her demo reel, and within the week, we had auditioned her and hired her for a pivotal role in the movie. Here's what she did right: she used good Twitter etiquette. She was polite and had already established somewhat of a "relationship" with me on Twitter and Facebook before tweeting her request to me.
A couple of years ago I got a tweet from a woman in Akron, Ohio who was in charge of hair and makeup on a theater production of "A Christmas Carol" for a charity which sends kids fighting cancer to summer camp. She was in a bind because the producer told her two weeks before their preview that he had no budget for hair and makeup and that she would have to get it herself. She tweeted asking for donations of hair and makeup for her play. I contacted her to make sure it was legitimate and then reached out to my makeup connections from my movies and TV shows. In a few days, I received a giant box from one of my makeup artist friends full of make-up, wigs, and facial hair. Another makeup artist friend hooked up the Ohio woman with a deal from MAC makeup. Everybody came together in a matter of days all through the power of Twitter.
I love how a large community of strangers became a small community of friends, helping each other. Twitter just made my world a little smaller, and I loved it!
Many people mistake Twitter as their own personal PR firm, and they talk about "me, me, me" all the time. Isn't it boring to hear someone talking about themselves non-stop? Think about Twitter (and all social media for that matter) as a cocktail party. Would you barge into a stranger's house and scream, "Watch my short movie! Here's the link!" When you're approaching a casting director or ANYONE on Twitter, get into the conversation and establish a relationship first before asking any favors. It's just good manners.
In the beginning, you'll notice that you don't have many followers. Don't worry. Your follower count will grow when you start following people and get in the conversation. It's really not about how many people follow you. It's about interaction between you and your followers. It's about joining the Twitter conversation and content is king.
If you want to learn from some of the best on Twitter, here are some good people to follow to learn more about social media.
Known for her work in film and television, Casting Director Marci Liroff has worked with some of the most successful directors in the world such as Steven Spielberg, Ridley Scott, Mark Waters, Christopher Nolan, Brad Bird, and Herbert Ross. While working at Fenton-Feinberg Casting, she, along with Mike Fenton, cast such films as "A Christmas Story," "Poltergeist," "E.T. – The Extra Terrestrial," "Indiana Jones and the Temple of Doom," and "Blade Runner." After establishing her own casting company in 1983, Liroff cast "Footloose," "St. Elmo's Fire," "Pretty in Pink," "The Iron Giant," "The Spitfire Grill," "Untamed Heart," "Freaky Friday," "Mean Girls," "Ghosts of Girlfriends Past," "Mr. Popper's Penguins" and the upcoming "The Sublime and Beautiful," which she produced as well.
Liroff is also an acting coach, and her three-night Audition Bootcamp has empowered actors to view the audition process in a new light. The class spawned a DVD, which features the highlights of the Audition Bootcamp classes.
Visit Liroff online at marciliroff.com, follow her on Twitter @marciliroff and Facebook, and watch her advice videos on YouTube. She also blogs on her Bloggity Blog.