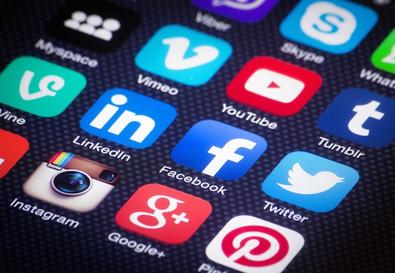 Not too long ago, choosing to use social media to market yourself as a professional actor was a pretty straightforward process. Facebook was the dominant social media service, and it was an easy decision to simply spend all your social media energy building a presence within Facebook.
These days, Facebook remains social media's dominant player, but it's been joined by a growing number of competing services. On the one hand, you can't ignore the shifting landscape. After all, if the producers, directors, and other stakeholders you deal with day-to-day are moving their conversations off of Facebook and onto, for example, Tumblr, then you'll need to consider a change. Otherwise, you run the risk of missing your audience—and your prospects—completely.
But there are only so many hours in the day. And no business of any size, let alone a singular artistic professional who just wants to get noticed, can afford to set up and maintain presences on large numbers of social media services. As much as you'd like to simultaneously market yourself on Facebook, Twitter, LinkedIn, Google+, Instagram, Pinterest, YouTube, Vine, and Snapchat, there are only so many hours in the day. But how do you choose the right services for you? Follow these steps:
1. Document the "why." Too many people in any industry dive head-first into social media without first understanding how it will benefit them. The biggest mistake they make is signing up for a new service—for example, Snapchat—because they heard it was popular or a friend or an acquaintance said they should.
Before signing up for anything, sit down and review precisely why you want to get into it. How will it drive your brand in the entertainment industry? How will you measure the impact? Does it offer benefits similar to other services that you may already be using? What resources will you need? If you're part of a larger organization, who will champion its use? If you're an organization of one, will you be able to devote sufficient time to maintaining your presence here?
2. Ask your stakeholders. Social media is all about connecting with the folks who matter most to your brand and to your bottom line, and the only way to do that effectively is to know where they spend their time.
Do an informal survey—a quick e-mail blast should do it—to determine which services they use, and how they use them. Remember they may use more than one. Also ask how they're accessing the service—via computer, smartphone, tablet or other device—as well as what kinds of things they look for when they're connected.
3. Observe others. Set aside some time to review the social media presences of other members of the acting community. Specifically choose talent with interests and skills similar to your own, as well as casting directors and other decision-makers. Assess the structure and content in their home and profile pages, and read through their archives to get a better sense of how much time they devote to social media, and how they interact with their stakeholders.
4. Learn before launching. If you're new to a particular social media service, don't use it professionally until you're comfortable with how it works. Before you share your new Twitter handle with your entire client base, take the time to learn the ropes in relative anonymity.
Reach out to trusted friends and colleagues for assistance, and keep them on your radar in case any questions come up after you've gone public.
5. Review regularly. Just because your social media choices are valid today doesn't mean things won't change in future. Schedule time at regular intervals to examine whether or not you're getting the most out of the platforms you're currently using.
The frequency of this review ultimately depends on how much free time you've got, but bank on devoting a few hours every quarter. If you're still too time-crunched, at least once per year will do the job.
As the number of available social media services continues to increase, choosing the right ones to drive your career becomes even more critical. Keep the process on track by following these simple steps.
Source: Voice Over Times
For more, visit www.voiceovertimes.com.
As voices.com's Senior Writer, Carmi Levy is responsible for engaging the company's audience in innovative ways, and positioning the organization as a thought leader in - and well beyond - the voice community. As a technology analyst and journalist, his work has explored the transformative impact of technology on business and culture. He has published in a wide range of publications, including Yahoo Canada Finance and the Toronto Star, and comments regularly for CTV, the CBC, Business News Network, and the Canadian Press. He believes passionately in technology's ability to create new opportunity. Beyond the keyboard, Carmi is an avid cyclist, an addicted photographer and a mediocre cook. Most importantly, he's husband to one very understanding wife, and dad to three very fast-growing teenagers. A rescued, incredibly loud miniature schnauzer named Frasier rounds out a house that never seems to sleep.