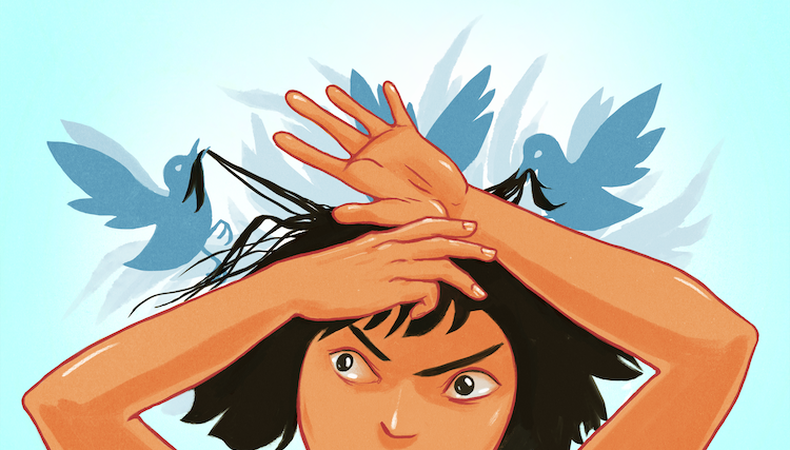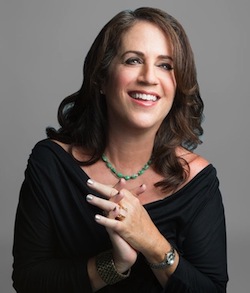 In my Audition Bootcamp classes, the one question that always comes up is: "Do I have to have a huge social media following to get a job?"
Answer: It depends. Most of the projects that I work on do not care about your number of followers. That said, there are hundreds of projects cropping up every day that hang their hopes on hiring actors with large numbers on Instagram and Twitter. Has it actually monetized at the box office yet? Time will tell.
I always urge actors to spend energy on their craft, which means taking classes and honing their skills. Just because you have a huge following on Instagram doesn't mean you're a great actor.
If you're new to the game, here are some things I suggest you do:
Grab your "handle." This will serve as a valuable placeholder for when you are ready. Even if you aren't ready to jump into the pool yet, make sure you have an account on Instagram, Twitter, and Facebook (if you have a business page) with your name.
Register your website domain. Even if you don't have a website yet, make sure that your name is registered so that when you put it live, you won't have to call it "JoeSmithActor.com."
Once you're on Twitter, here are some of my best tips:
1. I subscribe to the 80/20 rule. That means you tweet 80 percent about things that interest you that aren't about you. Interesting content is the one thing that will get you more followers. Then, the other 20 percent can be tweets about yourself and your projects.
2. Remember that Twitter is not your personal PR account. Your behavior online should be the same as if you were at a dinner party. You wouldn't walk up to a stranger with your reel and say, "Watch this!" Yet, every day, people who I have no connection to reach out with their reel. Now, you might think, "Hey, Marci. Isn't it your job to find new talent?" Yes, absolutely true. But I have my own science to it. Blasting me on Twitter will just get you blocked.
3. Actor and social media coach Ben Whitehair says, "When you start out on social media, use it as a listening device, not a megaphone." Sage advice. Listen, then get into the conversation. Tweet at and retweet things that resonate with you.
4. Be wise. Never send out a tweet with specific details of an audition or job. That will get you fired.
5. Follow lists on Twitter. Lists are curated by users to provide you with the exact news you want on your feed. There are some great lists for your specific interests that can be a valuable resource. For instance, I have a list of casting directors who tweet; you can go to my page, click on "lists," then subscribe to that list. You can also make your own lists to help you organize groups of people you want to follow.
A few years ago, I wrote a more detailed article about Twitter: "10 Things Guaranteed to Get You Unfollowed on Twitter." It goes into even more depth about what not to do.
Good luck!

Known for her work in film and television, producer and casting director Marci Liroff has worked with some of the most successful directors in the world such as Steven Spielberg, Ridley Scott, Mark Waters, Christopher Nolan, Brad Bird, and Herbert Ross. While working at Fenton-Feinberg Casting, she, along with Mike Fenton, cast such films as "A Christmas Story," "Poltergeist," "E.T. – The Extra Terrestrial," "Indiana Jones and the Temple of Doom," and "Blade Runner." After establishing her own casting company in 1983, Liroff cast "Footloose," "St. Elmo's Fire," "Pretty in Pink," "The Iron Giant," "The Spitfire Grill," "Untamed Heart," "Freaky Friday," "Mean Girls," "Ghosts of Girlfriends Past," "Mr. Popper's Penguins," "Vampire Academy," and the upcoming "The Sublime and Beautiful," which she produced as well, and the upcoming film "Magic Camp.".
Liroff is also an acting coach, and her three-night Audition Bootcamp has empowered actors to view the audition process in a new light. The class spawned an online course available at Udemy entitled "How To Audition For Film and Television: Audition Bootcamp." Visit Liroff online at marciliroff.com, follow her on Twitter @marciliroff and Facebook, and watch her advice videos on YouTube. You can also read her blog.
Ready to get to work? Check out Backstage's Los Angeles audition listings!