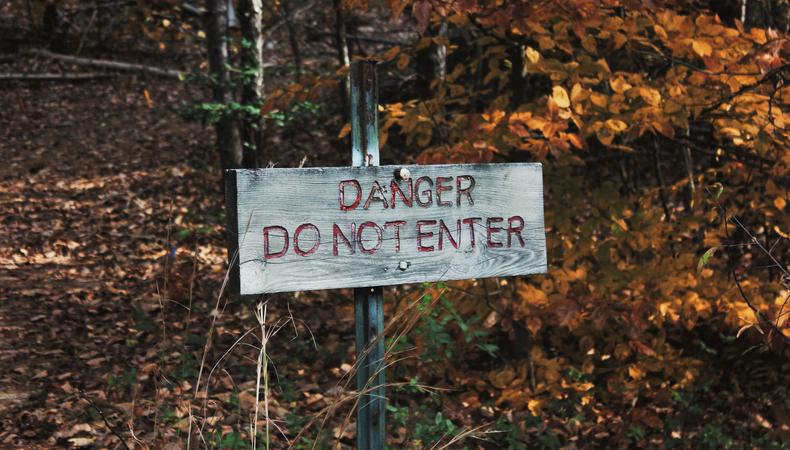 When your career isn't active…how can one stay exciting and engaged on social media?
Today's post is about realizing that you'll always have things to share. With social media, you also have the power to continually make things happen!
See if you've fallen (or occasionally step into) either one of these two traps. I've also included two solutions.
Trap 1: Perfection Paralysis
As artists, we often want every choice to be crafted before we share something publicly. Those who suffer from this mindset rarely allow themselves to feel that something is "good enough" to showcase.
For those who are more left-brained, perfection paralysis can be disguised as analysis paralysis! These individuals do tons of research and planning, but it's all about procrastinating decisions. You think you're gathering data, but you're really just afraid to do or say the wrong thing.
Can you relate?
As a social media expert, I'll admit that I suffer daily from perfection and analysis paralysis—even as I write this post! I hear my mind saying (and I'm confident I'm not alone here), "If you can't share something amazing, then don't share anything at all."
Get out of your own way and stop putting such pressure on yourself. While I'm not suggesting you start sharing every moment, or stop taking a moment to filter and refine your choices, I'm encouraging you to stop limiting or stopping yourself completely.
Something is often better than nothing. Version done is better than version none.
Solution: Stay honest and transparent. As an actor, your career will always ebb and flow. You will achieve your highest goals, but know that there will likely be many lulls, even lows, along your journey.
One of my favorite celebrity websites is Leah Remini's. Her homepage states, "As performers we don't always have work to show you, but that doesn't mean we're not working. So the fact that you continue to find me and support me means the world to me. I am honored and truly blessed to have you as a supporter. Thank you."
As someone who lives with a celebrity actor and works with artists of all levels and vocations, remember we value you as a human, not just your work as an artist.
What do I mean by that and how does it translate? That selfie or quick tweet revealing your daily truths are just as valuable as your photoshopped website or latest produced work.
Don't be afraid to stay transparent! Share the "best of" moments from your day-to-day life. Give us a peek into your world whether on set, at school, or just hanging out with your friends and family!
While it may stretch your comfort zone, I'd encourage you to share personal moments with more than just your offline friends and family. Don't share anything private, but it's best that you mix personality and transparency into your content mix.
Personal is professional. Professional is personal.
Humanizing yourself will make your audience fall further in love with you. It's also a welcome break from the incessant self-promotion so many actors do.
Trap 2: Compare and Despair
Even for non-actors, there's a common social media trap of "compare and despair." I think the biggest place to get infected with this disease is on Facebook. Because so many people are great at creating a daily "sizzle reel," it's easy for those less savvy to compare their backstage reality with slick marketing.
Solution: Stay social. When you're not creating or sharing content, you can still stay active and make things happen by supporting others!
Remember it is social media. Not every party has to be hosted by you. Think about the offline equivalent. You'd burn out!
Do you and stay social—especially with people you want to become better friends with. Garnering the true friendship of one VIP (through authentic online engagement) may mean more than soliciting 50,000 "friends" to help you make things happen.
I truly believe in social karma. The more you give, the more you will get. Remember to join conversations, trends, and support others.
Finally, recognize that in any industry there will always be people ahead of and behind you. Keep your eyes on your own paper! Compete with yourself to always be better, but don't try to compete with or compare yourself to others. Encourage community over competition, abundance over scarcity.
Now you tell me: How have you used social media to create more opportunities for yourself? Let me know @GetCreativeSM!
Like this advice? Check out more from our Backstage Experts!
The views expressed in this article are solely that of the individual(s) providing them,
and do not necessarily reflect the opinions of Backstage or its staff.