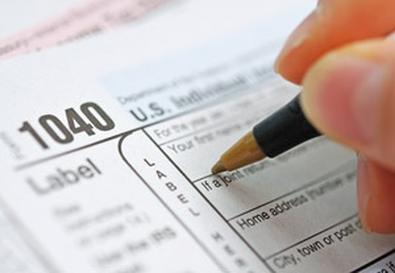 The IRS believes there is a "tax gap" of $345 billion between the income taxpayers report and the income that they should report. Of that amount, it has projected that "sole proprietors"—individuals who report their income on Schedule C—are responsible for about $148 billion. Estimates are that as much as 61 percent of all net income is being underreported. As a result, Congress is applying pressure on the IRS to go after Schedule C filers.
A word of explanation: A Schedule C is required to report income or loss from a business or profession as a "sole proprietor" paid from cash sources including checks, credit cards, and 1099-MISC. As more producers and other employers are trying to save money by not hiring actors as formal W-2 employees, performers are being forced to include a Schedule C in their returns. Independent and nonunion productions, print and modeling work, and small stage productions frequently pay in this manner. If you want to work, you often have little choice but to take your payment in cash.
In 2004 the IRS National Research Project stated, "The most frequent contributor to non-compliance and the tax gap are small business taxpayers." Through audits IRS examiners have found that most sole proprietors both underreport their gross income and overstate expenses.
The income on your return should include all of your gross receipts. That's all business income including cash, checks, credit card payments, bartering, and, of course, any 1099s you receive. As we tell our clients, if you deposited the money, you better report it. The banks keep records. Even if the amount of actual cash or check payments you receive may seem like very little, make sure the gross income you report is equal to or exceeds the amount of any 1099s mailed to you.
The IRS is becoming very sophisticated in being able to match payments reported to it on 1099s with your tax returns, so don't ignore income just because you may or may not have received your copy. If you forget to include an amount that's been reported to the IRS on a 1099, you can rest assured it will be sending you a notice within a year asking about the missing income. As we warn our clients, if you forget one amount, it's easy for the IRS to believe you forgot to include other income. This only makes it more likely you'll be a target for an audit.
Obviously you should keep good records of how much you were paid from every job. All too often the amounts reported on 1099s are incorrect and not in your favor. It can be beneficial for a company to report it paid you more than it did; that increases its own deductions.
You also don't want to file a return and later discover the company is sending you a corrected 1099. When that happens you are expected to file an amended return, and that usually costs you some money. If you receive a 1099-MISC with the incorrect amount on the form, you should call the company immediately and have it send you an accurate version. The new one should state clearly that this is a "Corrected 1099" otherwise it is possible the IRS will simply believe you received two separate 1099s from the same company and were supposed to report the amounts on both.
Be equally careful of the expenses you report. I will indicate in later columns what you have to be able to prove when you use deductions on your return.