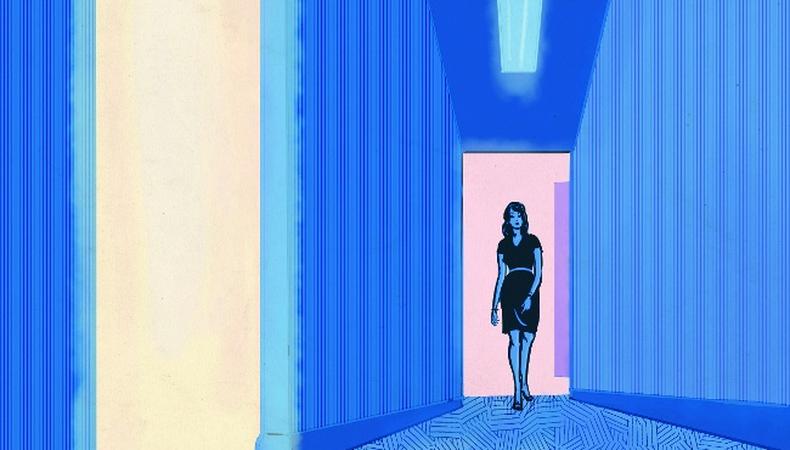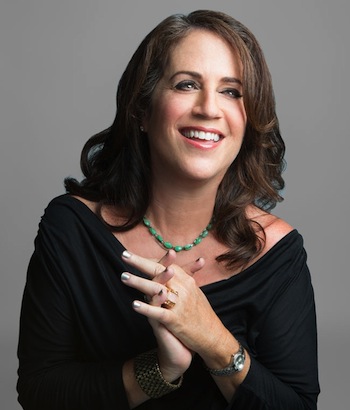 I had a very unique experience a few weeks ago that I just have to share!
I am the executive producer and casting director of a pilot presentation entitled "Myrna," which follows the life of an actor who sacrifices everything as she makes the transition from male to female. As of writing this, our fundraising efforts on FanBacked.com have raised over $34,000 (with a record-breaking achievement of matching our goal of $25,000 in the first 10 days!).
When I was first offered the project I told them I would do it on one condition: I had to play the role of the casting director. The creator and star, Marlo Bernier, said, "Are you kidding, honey? I wrote it for you!"
I clearly remember waking up on my shooting day with the "Christmas morning" feeling in my belly. I was so excited. I had learned all my lines with the help of a friend and the Rehearsal app (which, by the way, is brilliant for learning your lines!).
I came to set makeup-free per request, the beginning of my giant leap of faith to trust and let go since I usually never leave the house without at least some makeup on. (At my age I see this as a benevolent gesture on my part toward mankind.) We were shooting in a TV production office on a Sunday and I probably reminded our producer about six times to make sure the air conditioning was working properly that day. She was so kind she even came in at 6 a.m. to get it cooled down by the time I arrived. Nonetheless, my body decided to take over, which resulted in a severe case of flop sweat and the makeup lady fanning me with a giant manila file folder. After an angelic production assistant produced a giant electric fan, things started to get back on track.
Then I was sent to get my hair done. I walked down a dimly lit hallway to a small storage room where our Emmy-winning hair designer was working without a mirror. I'd already had my hair done for the shoot, so I couldn't imagine why he was ratting, backcombing, and spraying copious amounts of hairspray. I came out looking somewhat like my mother, which is not entirely a bad thing—just not my look. But everyone said I looked beautiful, so I went with it.
I then went to set for camera blocking and to run my lines with Marlo, my co-star for the day. My scene illustrated how hard it is for Myrna, who is widely known in the business as Michael, to get a job in her new incarnation. I was surprisingly not nervous. I was the opposite of nervous. As soon as I looked in Marlo's eyes across the desk, I felt oddly serene. I knew my lines, the scene worked well, and I was comforted by the personal touch the production designer, Warren Alan Young, had left for me on my "desk": his own day planner. We shot the master, Marlo's close-up, and my close-up, and we were done before I knew what had happened.
For a few hours I gave up being a control freak, leaned in, trusted, and let go.
I think I might try that again in real life!
Like this advice? Check out more of Marci Liroff's articles!
Known for her work in film and television, producer and casting director Marci Liroff has worked with some of the most successful directors in the world such as Steven Spielberg, Ridley Scott, Mark Waters, Christopher Nolan, Brad Bird, and Herbert Ross. While working at Fenton-Feinberg Casting, she, along with Mike Fenton, cast such films as "A Christmas Story," "Poltergeist," "E.T. – The Extra Terrestrial," "Indiana Jones and the Temple of Doom," and "Blade Runner." After establishing her own casting company in 1983, Liroff cast "Footloose," "St. Elmo's Fire," "Pretty in Pink," "The Iron Giant," "The Spitfire Grill," "Untamed Heart," "Freaky Friday," "Mean Girls," "Ghosts of Girlfriends Past," "Mr. Popper's Penguins," "Vampire Academy," and the upcoming "The Sublime and Beautiful," which she produced as well.
Liroff is also an acting coach, and her three-night Audition Bootcamp has empowered actors to view the audition process in a new light. The class spawned an online course available at Udemy entitled "How To Audition For Film and Television: Audition Bootcamp".
Visit Liroff online at marciliroff.com, follow her on Twitter @marciliroff and Facebook, and watch her advice videos on YouTube. You can also read her blog.
Photo by Doug Hac.