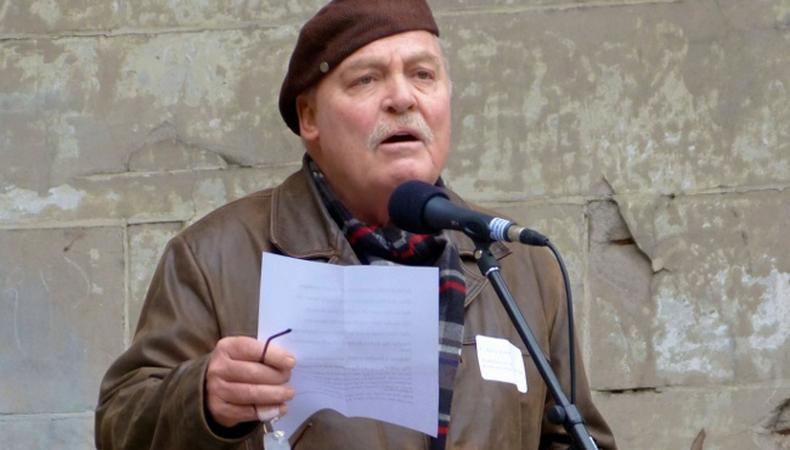 If you find yourself wandering by the Naumburg Bandshell in Central Park midday on April 24, you'll hear the words of a famous 451-year-old writer. The fifth annual Shakespeare's Birthday Sonnet Slam will feature all of the playwright's sonnets, performed in chronological order by actors and Bard enthusiasts of all ages.
The event, which is free to the public and passersby, opened registration for readers April 1 at shakespearesonnetslam.com. Creator Melinda Hall, of Willful Pictures, said the Slam has grown since its first year, when only about 75 readers participated. "Really, it is my dream to have 154 different readers, one for each sonnet," she told Backstage.
Applicants are assigned their sonnet randomly, explained Hall, because "people would only pick the same five sonnets over and over." Actors must then discover for themselves how their selection resonates personally and with an audience. "I've had people say the sonnet picked them, like it was something they were going through. I think a lot of sonnets are like that: They tune into something."
Hall, a producer and theater director, was looking to stage Shakespeare outdoors, something crowdsourced and casual. A friend suggested the sonnets, which tend to be overlooked in favor of the Bard's full-length works. As she pointed out, the ability to produce a reading of 154 sonnets reflects their original function in Shakespeare's time. " 'Sonnet' comes from the Italian 'sonetto,' meaning 'little song.' Printing books was very expensive but everyone could afford one-sheets. You could have a poet or a balladeer pen a ballad and it could be very popular. There were melodies that everyone knew, so if you could fit the words to that popular melody, then you could sell those one-pages."
Past performers include Michael Urie, Jay O. Sanders, and noted sonnet devotee Stacy Keach, as well as high school students, nonagenarians, and even an 8-year-old. "It's not difficult to convince people to come do Shakespeare," said Hall. The fact that readers are not required to have their piece memorized contributes to the afternoon's celebratory vibe; it's a thrill for veteran actors and newbies alike. When it became clear a few years ago that a reader was missing, a teenager volunteered to perform the reading cold, with triumphant results.
"It's one minute. Just you and Shakespeare up onstage for a minute." Hall's only rule is no pitches at the microphone; readers may only state their name and the number of their sonnet to keep things moving. Groups of friends may submit together so that each of their appointed sonnets occur back to back. The event clocks in at about three hours, with spectators coming and going as they please. It's as much a celebration of the return of warm weather as it is a celebration of Shakespeare's words.
"We've seen people walk off the stage like champions and they'll always have that memory," said Hall. "It doesn't matter if they sink or swim, just that they do it. Culturally, it's very important to be allowed to have a place where it's just about the experience; the outcome doesn't matter."
Inspired by this post? Check out our New York City audition listings!