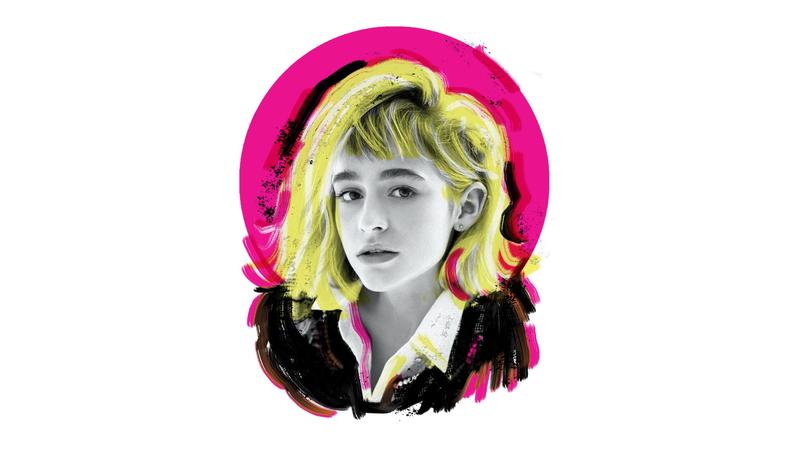 At just 17 years old, Sophia Anne Caruso has an enviable theater résumé. After starring in a number of productions in her hometown of Spokane, Washington, Caruso relocated to New York City, where she appeared in the Off-Broadway play "The Nether" and David Bowie's "Lazarus" at New York Theatre Workshop, then made her Broadway debut in 2016's "Blackbird." Now, she stars as the Winona Ryder–originated Lydia Deetz in Broadway's eight-time Tony-nominated "Beetlejuice."
How did you first get your Equity card?
I got my Equity card on the first project I did in New York. That was the first time I was eligible, and I decided to become [an] Actors' Equity [Association member]. It was just a reading of something. It's been so long I forget the details. That was about eight years ago.
Who is the casting director who gave you your big break?
Bernie Telsey. He is, in my opinion, one of the best casting directors, especially in New York. He gave me my first job in New York, and his company has supplied me with a great percentage of my jobs.
What's the wildest thing you ever did to get a role?
It's not necessarily about impressing the casting director, it's about work ethic and working hard. You should always show up to your auditions prepared and ready. I've taken planes to go for callbacks and taken trains while I'm still in performances for something else. A strong work ethic is the most impressive quality one can have. I do crazy things to get myself the job, like doing a two-show day and traveling at night to do a callback in the morning, and then coming back for either rehearsal or another show that night. It's about fitting it in and pushing yourself to your limit.
What performance should every actor see and why?
There are so many! I can't pick one. In general, actors and artists should see every kind of theater. You should see the good, the bad, [and] the in-between, because there's something to learn from everything you watch, no matter what it is. I would say remain curious and that curiosity will help you. I read a lot, too. Reading good plays and bad plays helps you evaluate a script and decide if it's a good project and if it's right for you. I read every day. I'm currently reading "The Empath's Survival Guide," which is really interesting. I read a lot of books on psychology and self-help. I love poetry a lot, I love short stories. I love plays. I read everything. I write poetry, too.
How did you land your first agent?
When it comes to agents, you want to find someone who works well with you. If you're a person for whom communication is important, you want to make sure that you get somebody who communicates well. Agents and managers, they're very specific and individualized. You have to find someone you work well with. I had been with different agents over the years, and WME had wanted me for a long time. As soon as my time was up with my other agents, they actively pursued me. I think that somebody who has a lot of interest in you and wants to work for you, that's what really drew me to WME. Their commitment and their drive to get me as a client.
READ: How to Get an Acting Agent
What advice would you give your younger self?
I would say, "Don't beat yourself up so much." But at the same time, my self-critical personality and need and willingness to improve has gotten me where I am. Growing up, it caused self-hatred. I would [tell myself] to have a work ethic and know when you can improve, but don't let silly commentary and other things make you hate yourself, because you're all you've got and you have to take care of that. Find the balance between a willingness to improve and taking criticism and self-hatred; being able to take criticism without it wearing you down.
Want more stories and advice from the best in the biz? Read more here!