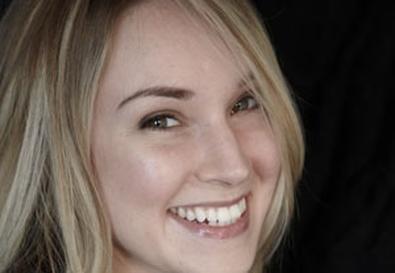 "My name is Hannah Ward. Don't call me a ballerina."
Those are the opening lines of "
Bunheads
," a new novel for young readers (15 and up), drawn from the real-life experiences of its author, Sophie Flack. A member of the New York City Ballet's corps de ballet from 2000 to 2009, she grew disturbed by the many misconceptions held by the general public about ballet dancers. With her fictional story of young dancer Hannah Ward, Flack hopes to clear up some of the common myths about the ballet world.
Her book begins by setting the record straight on the term "ballerina." It's commonly used to refer to any little girl who dances ballet, but Flack emphasizes that the word is properly used only to describe mature dancers who have achieved star status. She goes on to explain her objections to the term's connotations—the soft, froufrou qualities it conjures—which she feels stand in stark contrast to the harsh realities of life as a dancer in the ensemble of a world-class ballet company.
Although Hannah's story does not exactly parallel the events of the author's life, throughout Flack's dance training and professional career she kept a journal, which served as the source material grounding her book in real-world facts and feelings. Born and raised in Massachusetts, Flack began her ballet training at age 7 at the
Boston Ballet School
. When she was 11, she transferred to Ballet Workshop of New England (a studio that no longer exists) to focus on the Balanchine style. She had been exposed to it during a summer program at the Chautauqua Institution, where she studied with former Balanchine ballerina
Patricia McBride
.
"At that time, the Boston Ballet School focused on Vaganova technique, which really gave me a good base," Flack explains. "But once I discovered Balanchine, I was completely taken with it. At Chautauqua we watched old videos of Patricia McBride's dancing, and I was so taken with her freedom onstage. I didn't know people were allowed to dance like that. So I decided when I was 11 that I wanted to dance with the New York City Ballet. And that became my life's mission."
She went on to study with Balanchine muse
Suzanne Farrell
in Washington, D.C., and also at the NYCB feeder academy, the School of American Ballet in New York. After spending her sophomore through senior years of high school studying there and attending the
Professional Children's School
, at 17 Flack became an apprentice with New York City Ballet. The following year, she got her corps de ballet contract and performed with the company for eight more years.
Layoff Leap
Flack decided to stop dancing and do something different with her life when she lost her job as a result of NYCB's companywide layoffs in 2009. "That's actually how this book came about," she says. "I had been very verbal about my experience of being let go and was approached by an editor at Little, Brown who really liked my candor. She asked me to come in for a meeting, and I ended up telling her some really juicy backstage stories, and she asked if I had an agent and if I'd consider writing a novel or a memoir. So this whole thing came about because I had decided to speak out."
Trained from a young age to work in silence, follow directions, adhere to strict discipline, and not ask unnecessary questions, dancers often have trouble speaking out, both onstage and off. Tellingly, it was by exercising her voice that Flack successfully parlayed the end of her performing career into a new role as a dance writer. She spoke candidly to The New York Times about the layoffs and was featured in a
Time Out New York profile
in which she expressed her frustrations with many aspects of what goes on behind the scenes at NYCB.
"I originally decided to speak out because it seemed there was a lot of mystery about what the layoffs were really about, and I was upset," she says. "And then it turned into this beautiful opportunity, which I grabbed onto. I worked really hard on this book."
While Flack has always loved writing and is now studying English literature at Columbia University, "Bunheads" is her debut in print. She sees it as a chance to share her lifetime of experience with young readers interested in learning the truth behind ballet's alluring glamour and illusions. "I really had a lot to say," she notes.
One of the many myths that Flack wants to dispel with her book is the notion that all ballet dancers are anorexic. "There's a lot of misinformation out there about dancers starving themselves," she says. "That's ridiculous. You cannot starve yourself and dance professionally, at least not for very long. We're literally jumping around, doing intense activity, for sometimes 12 hours a day. You need to fuel your body very well in order to do that."
She also emphasizes how similar ballet dancers are to Olympic athletes and hopes to increase the public's appreciation for how hard dancers work. "People think ballet dancers are very delicate and we walk around wearing tutus and tiaras, and that couldn't be further from the truth," Flack says. "Yes, there are glamorous aspects to our work, but we're tough, both emotionally and physically, and that's what people should really know."