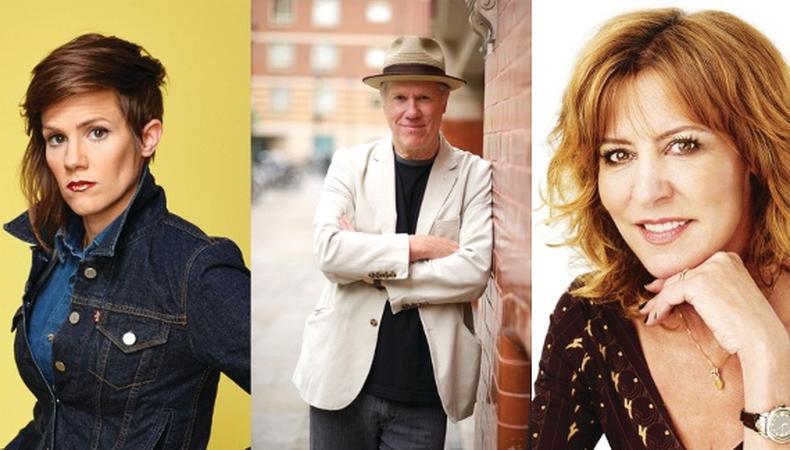 For L.A. actors craving a new performance space catered to showcasing compelling artists, the Wallis Annenberg Center for the Performing Arts has you covered. Beginning in December and running through January 2017, the Wallis will be home to an intimate venue, the Sorting Room, situated in its Lovelace Studio Theater. The customized space will seat 150 patrons attending one of 17 different performances of top-notch comedy, cabaret, dance, music, and more.
"The Sorting Room is an experimental space allowing people to try things out that you won't normally see on a bigger stage," the Wallis' artistic director, Paul Crewes, told Backstage. "[It's an] intimate sort of relationship they build with their audience and [it opens] a dialogue around trying something new."
Named after the Lovelace's original use as the Wallis Annenberg Center's mail room, the Sorting Room will dip into the city's wealth of local artists to capture the traditional cabaret scene with an eclectic twist—all in a cocktail club setting.
READ: "Megan Hilty on the Secret to Playing (Dumb) Blondes"
Opening Dec. 3 is singer-songwriter Loudon Wainwright III with his one-man show "Surviving Twin," which merges his Grammy-winning music with writing from his late father, Life magazine columnist Loudon Wainwright Jr., to explore themes of parenthood, coming of age, and mortality. Legendary comedian-actor Sandra Bernhard will then premiere her new show, "Sandra Monica Blvd: Coast to Coast," Dec. 8–10.
The comedy continues the following week with Cameron Esposito, whose new Seeso series, "Take My Wife," has brought the buzzy comedian even more successes. She will perform Dec. 15. The following month marks more laughs Jan. 13 with the improvisers of Immediate Theater, led by Dan Castellaneta, the voiceover actor behind Homer Simpson.
Tony nominee Megan Hilty ("Noises Off") wraps December by taking the reins for the holidays, performing selections from her holiday album for two nights, Dec. 20 and 21. Fellow Broadway vet Jason Graae, who was in the original "Falsettos," is also slated to hit the Sorting Room through this two-month stint.
More acting heavyweights are in store with Oscar winner Christine Lahti ("The Blacklist"), who will be performing and recounting five impactful events in her life, "including a time where she was told that to obtain acting work, she would have to engage in sexual relations with a director," according to a press release.
Additional acts include cabaret singers Rita Wilson, Rumer Willis, and Rebecca Spencer; tap dancer Melinda Sullivan; and other to-be-announced artists.
Should performances go well, Crewes said the Center would likely repeat the event next year or extend the inaugural collection further into 2017. He also emphasized that the space is open to any qualified theater artist in L.A., and encouraged those interested to submit excerpts to the Wallis' artistic department.
Aiming to be the West Coast answer to New York City's Joe's Pub, Crewes hopes to build the Center's reputation as a space that caters to both the new and the established within the local talent community.
"We're looking to mix it up and bring in a range of people with different audiences, but also deal with different aspects of the arts, music, comedy, theater, and dance."
For more information, including how to purchase tickets, visit thewallis.org.
Want to wow L.A. audiences, too? Check out our theater audition listings!