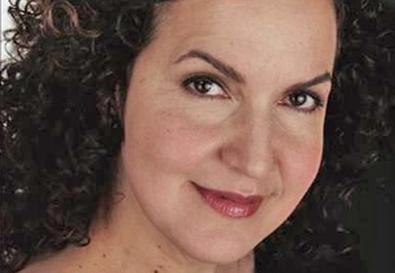 When it comes to building a voiceover career in New York, it's important to find what you do well and stick with it.
Eileen Galindo has been a professional voiceover performer for 27 years, working in commercials, narration, ADR (dubbing or looping), and animation. She plays Dora's mom on the long-running Nickelodeon animated series "Dora the Explorer" and also voices Mrs. Garcia-Shapiro on the Disney Channel's "Phineas and Ferb." "In New York, it's important to garner all kinds of voiceover experience and try all styles, then find your niche and market yourself in that area," says Galindo. "No one does everything. You make a more consistent living if you know what you do well and perfect it."
Fellow veteran performer Olga Merediz just finished almost three years on Broadway as Abuela Claudia in "In the Heights," for which she was nominated for a Tony Award. But for 29 years, she has earned an income and explored many different areas in the voiceover market. Her credits include TV and radio commercials, industrials, jingles, promos, and recorded books in both English and Spanish. "The most important thing is to have a niche," she concurs. "For me, it was the fact that I was completely fluent in Spanish, and my niche was the Spanish market."
Voiceover classes and teachers can help you find your niche, develop your skills, and put together a demo recording. In Merediz's case, she started out doing a demo with Dan Duckworth of Voiceovers Unlimited. He also offers voiceover courses and invites voiceover agents to speak at seminars, where they provide insights on the industry. Of course, it's necessary to research potential instructors and voiceover areas. Go to the online Voice Over Resource Guide (www.voiceoverresourceguide.com) or buy a hard copy; it's published quarterly and is available at the Drama Book Shop in New York. It lists contact information for teachers, as well as casting offices, talent agencies, recording studios, demo producers, and CD duplication houses.
When she started out, Galindo says, she was "relentless" in marketing herself, sending out demos, and taking classes. Merediz took a similar approach to voiceover classes in the beginning of her career, feeling that they tested her skills. "You also meet others in the field," she says, "and you can compare notes and find out what's going on in the market."
Merediz's next step was to get an agent. To help in your quest, she suggests buying Call Sheet, a sister publication of Back Stage, at a newsstand, "and of course Back Stage, to keep informed about voiceover projects." She made demos for each of the different voiceover markets—commercials, promos, industrials, other languages (in her case Spanish), and jingles. At the end of the demos, she included "specialties," such as accents or comedy voices. "I know there is the animation/cartoon niche, but I didn't pursue that," she says, "even though I ended up doing some of that work anyway. To me, that seemed to be a very tight market and more difficult to get into in New York. L.A. seems to have a bigger market for that."
Galindo freelanced with about six different agents at first. "I kept that going until the agents got frustrated trying to get me the appointment first and then finally asked me to sign exclusively," she says. In Los Angeles, freelancing with several agents at the same time is not an option, but in New York it's a good way to check out which agent feels right to you before signing with one exclusively. "In L.A.," she adds, "you must be signed with an agent to get consistent quality work."
These days, Galindo is bicoastal. Since she spends a lot of time working in L.A., she relies quite a bit on the contacts she has made in the past and on repeat business to get work in New York. "I make the extra effort to be in New York for my bookings," she says, "especially with 'Dora the Explorer.' Nothing replaces the face time with the producers and directors."
When asked about maintaining a successful career in voiceover today, Merediz replies, "What I still do is update my voiceover reel so it includes more-recent material. You can't have a company on your reel that doesn't exist anymore, for example." She also suggests getting yourself on several agents' websites, so you can be booked directly from there. Uploading your voiceover reel to the many voice casting sites is another smart step.
Says Galindo, "Again, repeat business is the key to making a good living. Facebook, your website, being reachable on the major search engines are all key to being the one who gets chosen. And go to coaching and practice! In commercial voiceover, your point of view is your calling card. Know and be confident in what you feel and believe, and the listener will respond."