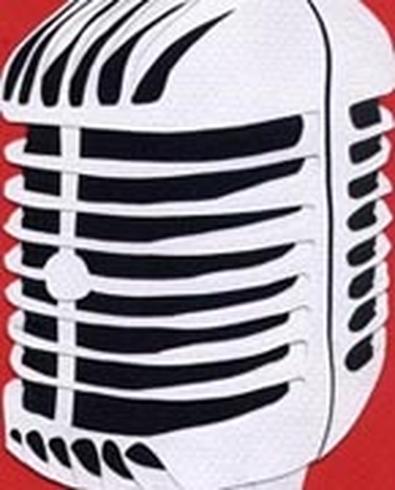 It's not often that theatre has to bother itself with decisions from the Federal Communications Commission. As far as most Broadway actors, writers, directors, and producers know, those are concerns for the people whose work is transmitted via the airwaves, which the FCC regulates. But the short- and midterm future of live performance in the United States, particularly in Manhattan's theatre district, could be significantly affected when the FCC issues a ruling Nov. 4 on wireless technology and the broadcast spectrum.
With the transfer of telecasting from analog to digital, slated for Feb. 17, 2009, a huge section of the spectrum has become available. Most of it was auctioned earlier this year to large communications companies such as Verizon and AT&T. However, there also exists something known as white space: unused spectrum pathways that exist between digital TV signals. Companies such as Google and Microsoft want the space opened up to unlicensed wireless devices so they might develop new technology and services to operate within it.
However, theatre producers and Actors' Equity Association have joined several other special-interest groups that want to delay the opening because, they contend, a sudden proliferation of wireless devices will strain the spectrum and interfere with Broadway's wireless microphone systems. Further, they say the technology designed to regulate expanded traffic on crowded airwaves has yet to work consistently, and field tests conducted at the Majestic Theatre over the summer were unqualified failures, according to Tom Ferrugia, director of government relations for the Broadway League and a witness to the tests.
The FCC will make a ruling on white space in a matter of days, and its chairman, Kevin Martin, indicated at a news conference Oct. 15 that he supports opening the spectrum. "I'm hoping to take advantage of utilizing these airwaves for broadband services to allow for unlicensed technologies and new innovations in that space," he told reporters. "This spectrum is very conducive to broadband service."
Several groups — including the National Association of Broadcasters, pastors of mega-churches, and concert promoters — disagree, and few are more vocal than the performing-arts community in Manhattan. "There is not one entertainment industry in the United States that won't be impacted by this..." Ferrugia told Back Stage. "This is probably the most critical thing we're facing."
Absolutely Necessary
Broadway's entire operation now depends on wireless microphones, whether it's Patti LuPone at center stage singing "Rose's Turn" in the current revival of Gypsy or a stage manager backstage calling cues. A proliferation of wireless devices in overtaxed areas such as Times Square, which overlaps with the theatre district, could cause serious disruptions to live performances, according to Ira Mont, 3rd vice president for Actors' Equity Association and the production stage manager for Young Frankenstein. He testified on the white-space issue before the New York City Council's Committee on Technology in Government in late September. Not only could an actor's microphone suddenly malfunction at a musical's climax, he said, but people working around heavy equipment or trapdoors in a theatre's darkened areas could be put in danger because of failed communication.
"The wireless microphone systems are a highly complex process and require frequent recalibration to the show's system before every performance, in order to avoid interference with the many other uses of the white-space spectrum, including our neighboring shows," Mont testified. "Without these systems, theatrical venues...across the country will simply not be able to operate, and the results will likely be damaging" for the venues and the surrounding communities that depend on their economic impact. Stuart Overby, senior director of global spectrum strategy for Motorola, offered testimony in support of opening the spectrum, saying his company had the technology — known as geolocation — to find open white spaces and to protect the integrity of TV broadcasts and microphone systems. He added that certain channels could be designated solely for microphones and that additional ones could be created for a specific area such as Broadway.
Ferrugia supports the principles behind geolocation — particularly the idea of exclusive channels for Broadway — but said it would take "six months to a year" to establish an effective system. "With live theatre you don't have a second chance," he said. "Concerts don't have that option either.... You don't want to have a situation where you're crossing your fingers and hoping the whole thing works."
And yet that seems exactly what the FCC intends to do.
Theory Versus Practice
Martin has endorsed making the white space available even though several reports — including those from his own commission — indicate the devices that currently exist to regulate traffic on the spectrum are, at best, inconsistent. David L. Donovan, president of the Association for Maximum Service Television Inc., an engineering trade association for broadcast television, testified to the City Council that technology designed to protect television viewing from interference failed 27-37 percent of the time.
"Similar sensing problems arose with respect to sensing wireless microphones," Donovan added. "The devices tested...at the Majestic Theatre in New York failed to adequately sense operational wireless microphones."
Ferrugia said two companies tested equipment at the Majestic: I2R's devices reported there were channels available for transmission when there weren't, and Philips' reported as occupied channels that were actually open.
Microsoft has received the most criticism. The FCC issued an 85-page report July 31 stating that Microsoft's devices were unable to detect unused spectrum and interfered with wireless microphones. In a report issued Oct. 15, the day Martin indicated his endorsement, the commission stated, "In the presence of [digital television] signals in adjacent channels, the detection threshold was degraded such that it affected the ability of the devices to detect microphone signals."
So why is the FCC moving forward? Microsoft, Motorola, Philips, and other companies offered "proof of concept" — meaning the devices will work in theory, even though they have yet to work consistently in practice.
As of press time, FCC representatives had not responded to several requests by Back Stage seeking comment.
The Benefits
There is a public benefit to unlicensed white-space use, proponents argue. Larry Page, co-founder of Google, has said it could bring broadband wireless access to rural areas, many of which are reliant on slower Internet service transmitted through telephone lines. According to a report in late September on the trade website FierceWireless.com, Page said: "Having a greater radius of signal that you can provide cheaply is a huge economic advantage to the U.S. and the world."
The issue is gathering momentum, from both sides, as the scheduled vote approaches. On Oct. 27, a bipartisan group of House members pressed for approval of the plan; the next day, the American Federation of Television and Radio Artists asked the commission to study the issue further, particularly devices to regulate spectrum traffic.
Ferrugia remains emphatic about the damage that could result if proper steps are not taken. "In a worst-case scenario, we can't put on a show," he said. "Or we have shows where sound is constantly cutting out or being interfered with, and obviously patrons won't put up with that."
Despite such dire warnings, it seems doubtful that any city, state, or federal official would allow a systemic problem with wireless microphones to persist, because Broadway is integral to the city's cultural identity and economic fabric. (It contributes about $5 billion a year, according to city estimates.) However, a lot of damage to individual shows could be done in a relatively short period. The white-space spectrum could open as early as mid-February, a traditionally tough time in the theatre season. Bad word of mouth about faulty sound systems could close more-fragile productions and tamp down enthusiasm among tourists for the summer.
"The economic effect of any reduction of audience enjoyment of live performance is potentially devastating," Mary Landolfi, president of Local 802 of the American Federation of Musicians, testified at the New York City Council hearing. What's the solution? Opponents to the wholesale opening of the spectrum said the answer is time — time for technology to catch up with impending demand. The National Association of Broadcasters requested earlier this month that the commission delay the vote. Landolfi and Ferrugia have asked for the same.
FCC spokesman Robert Kenny told Mediapost.com the broadcasters' request was under review, but "this proceeding has been open for several years and recently included multiple rounds of testing...which were open to the public and provided all interested parties with ample opportunities to comment and provide input."
But Landolfi and Ferrugia remain adamant. "Just as a responsible automobile manufacturer doesn't release a new car into the market until it has been rigorously tested," Landolfi testified, "we call on the FCC to prohibit the production, sale, or use of these devices until it has done the same."
"Our main objective," Ferrugia said, "is to get them to hold off until we see the technology that would allow these devices to come into the spectrum that we're using.... Based on what we're seeing [from the FCC], I don't think that's going to be possible."
Write to the author at [email protected].