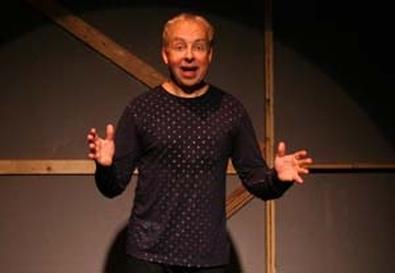 Don't be misled by the title of writer-performer Jim David's one-man show: It isn't about Rodgers and Hammerstein at all. Instead, it's a whirlwind jab at the desecration of another classic of the American stage, Tennessee Williams' "A Streetcar Named Desire," by the artistically unwashed masses.
Unable to find work as an actor in New York, David returns to his hometown of Thermal City, N.C., to direct a motley crew of yokels in an abysmal community-theater production of "Streetcar" ("I've always depended on the kindness of…Line!"). And David, under Peter Smith's direction, plays all of them—more than a dozen—with precision.
Drawing upon his experience as a standup comic, David doesn't shy away from shtick, packing every moment with one-liners and observational quips. That said, "South Pathetic" would benefit from a bit of editing and focus. Still, David's uproarious final abridged enactment of Williams' play firmly keeps this "Streetcar" from jumping the rails.
Presented by the New Conservatory Theatre Center of San Francisco and Trash de Blanc as part of the New York International Fringe Festival
at Tom Noonan's Paradise Factory, 64 E. Fourth St., NYC.
Aug. 14–21. Remaining performances: Wed., Aug. 18, 6 p.m.; Fri., Aug. 20, 7 p.m.; Sat., Aug. 21, 3 p.m.
(866) 468-7619 or www.fringenyc.org.