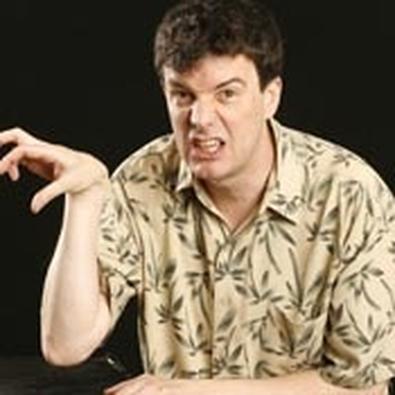 In the grand tradition of Jaston Williams, Joe Sears, and Ed Howard's Tuna trilogy comes Frank Blocker's Southern Gothic Novel: The Aberdeen, Mississippi Sex-Slave Incident. Featuring 17 characters -- all portrayed by Blocker with nothing more than a tilt in body language and a seemingly inexhaustible supply of Southern voices -- Southern Gothic Novel's conceit is that a narrator is reading aloud a novel about how hopeless romantic Viola Haygood survived a ring of white slavers to find true love in Aberdeen, Miss.
At just 60 minutes, Blocker manages not to overtax his audience's patience and keeps the proceedings going at a lively clip. And while some of the characters are better executed than others -- a lengthy passage involving a June bug's flight threatens to kill the plot's momentum-- Blocker's obvious love for the world he's created ensures that we'll like the citizens of Aberdeen as much as he obviously does. Standouts include the needy Viola, always in the throes of a new crush; the proprietress of the local dive bar, Big Otis; and Viola's mother, Donna Hazzler. Donna in particular is the kind of steel magnolia so adored by Southern writers, a woman who faces the grimmest realities of life with a smile and an iron will to survive them.
But always it's Blocker's delight in performing that keeps the audience enthralled, whether he's Donna navigating the warped world she finds herself bemused and frustrated by or chain-smoking local gossip Fran Bedwell. What a delight to watch even villainous characters imbued with so much life and charm.
Presented by Cheryl King Productions
at the Stage Left Studio Theatre, 438 W. 37th St., Suite 5A, NYC.
Jan. 21–June 24. Wed., 8 p.m.
(212) 868-4444 or Smart Tix.