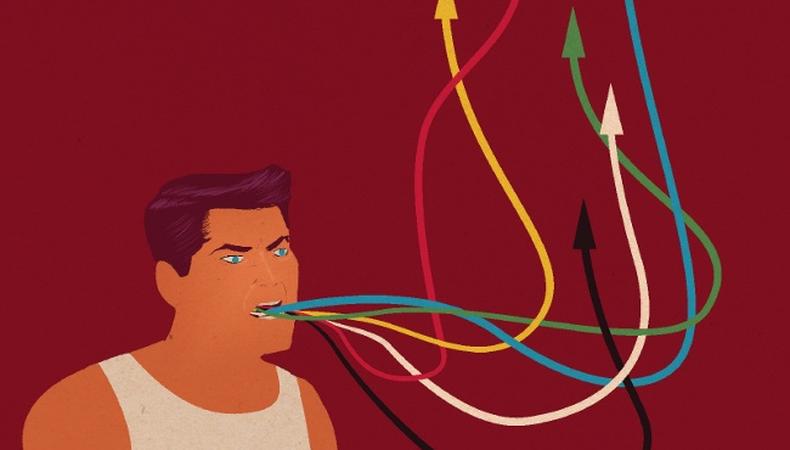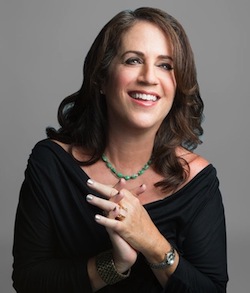 A couple of years ago, I wrote about the two speech patterns that could be costing you jobs: vocal fry and uptalking. While I've noticed vocal fry is on the wane, uptalking, or "rising terminal," is still very much a huge problem for actors.
Uptalking is a way of ending your sentences with a vocal inflection that turns up at the end, like a question. Speech pathologists and linguistic experts have said that its use exhibits a speaker's insecurities about the statement and undermines effective speaking.
Linguist Robin Lakoff drew attention to the pattern in her book "Language and Woman's Place," which argued that women were socialized to talk in ways that lacked power, authority, and confidence.
I thought it used to be just for young girls, but Susan Sankin, a New York State–licensed speech pathologist, affirms that she has "now noticed in my practice that it is a conversational style that extends equally across gender, age, and socioeconomic levels. It seems that nobody is immune to this trend that has become as contagious as the common cold."
It's a nasty habit and communicates the very opposite of confidence or assertiveness. There's a huge difference between "My name is Marci? This is what I believe?" and "My name is Marci. This is what I believe."
Blogger Gwendolyn from Lingua East argues this point: "Uptalk is a way for the speaker to ensure the listener is paying attention and following what they are saying. Uptalk is also frequently used when listing items, especially when the speaker has to think about the next item on the list. It is a way of holding the floor so the listener will not interrupt before the speaker has finished. Uptalk has a purpose and, perhaps like any other speech behavior, it can be overused, but that does not take away its linguistic legitimacy."
Sorry, Gwendolyn. I can't support your theory. Uptalking drives me insane. Are you asking me or telling me? I can't tell anymore.
Recently, in my Audition Bootcamp class, we were doing a scene about a blind date gone bad—really bad. The guy was a complete douchebag. He finally says, "C'mon. We both know why we're here. Let's just do it so we can call it a night." The woman is understandably pissed off. "I would never do it with you now. Get the hell out of here!" Then our charming suitor says, "OK. Whatever. Goodbye! I'm leaving!," and walks out her door, never to be seen again. Except the actor in class kept saying, "I'm leaving?" and I kept having to stop the scene to ask, "Are you sure you're leaving? Because you just asked me a question. Do you hear how your voice goes up at the end of that declarative sentence? Now I'm not sure if you're really leaving or if you're asking me if you're leaving." He said, "Oh, yeah. I see. Let's do it again." We did the scene another two times with the same ending. The class was hysterical by this point. He still had no idea he was uptalking. Seems that the third time's the charm, because he finally heard himself and got it right. It was only after watching himself on tape that he finally heard his mistake.
As an actor, your voice is one of your most important instruments. If you're not aware and in control of it, you will be saying things you don't mean and your intent will be misunderstood.
Known for her work in film and television, producer and casting director Marci Liroff has worked with some of the most successful directors in the world such as Steven Spielberg, Ridley Scott, Mark Waters, Christopher Nolan, Brad Bird, and Herbert Ross. While working at Fenton-Feinberg Casting, she, along with Mike Fenton, cast such films as "A Christmas Story," "Poltergeist," "E.T. – The Extra Terrestrial," "Indiana Jones and the Temple of Doom," and "Blade Runner." After establishing her own casting company in 1983, Liroff cast "Footloose," "St. Elmo's Fire," "Pretty in Pink," "The Iron Giant," "The Spitfire Grill," "Untamed Heart," "Freaky Friday," "Mean Girls," "Ghosts of Girlfriends Past," "Mr. Popper's Penguins," "Vampire Academy," and the upcoming "The Sublime and Beautiful," which she produced as well.
Liroff is also an acting coach, and her three-night Audition Bootcamp has empowered actors to view the audition process in a new light. The class spawned an online course available at Udemy entitled "How To Audition For Film and Television: Audition Bootcamp." Visit Liroff online at marciliroff.com, follow her on Twitter @marciliroff and Facebook, and watch her advice videos on YouTube. You can also read her blog.
Ready to get in the room and nip bad habits in the bud? Check out our Los Angeles audition listings!