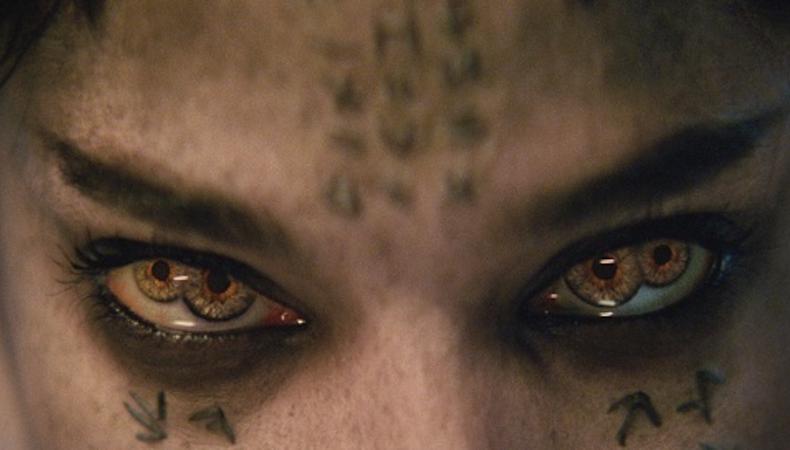 "The Mummy" special effects makeup artist Lizzie Georgiou on mummifying actors and how to maintain skin health with special effects makeup and prosthetics.
Makeup design precedes the actor.
"When we first went into doing 'The Mummy,' we didn't know who the actress was going to be. I went in quite early in order to find out what kind of period we were in [and] whereabouts in Egypt she would have come from. The character is already a big part of the story before the actor joins, and when the actor turns up, we remold it to suit them."
READ: How to Communicate with Your On-Set Makeup Artist
Makeup helps the actor connect.
"If an actor is picked up at 3 a.m. and they've still got to be at work until 7 p.m. that night and give their best performance, it's very crucial to make them feel comfortable and to show them that you are on their side so [they] can feel the part. It's not just about look. It's about how the actor can feel it. I would never send somebody out there not happy with how they're looking."
An actor's skin is paramount.
"I always look after actors' skin because it's my canvas. With ['The Mummy' star] Sofia Boutella, she did have particularly sensitive skin and we couldn't use some of the prosthetic glues we normally would. At the beginning of the day, I'd prep all the skin, the whole body. Then at the end of the day, once we removed all the product, we'd have to make sure she was well-oiled and beautifully toned to go to bed."
Makeup artists have to be realists.
"You have to think of the practicalities. When Boris Karloff [did the original 'The Mummy' in 1932], it was about a seven-hour makeup process and he agreed to go home in it at night and sleep in it. I knew we wouldn't be able to do that with our actor. I always want to do what's best for the actor as well as the production. I wanted to look after Sofia and look after her skin, and I knew we had to do the beauty looks in between monster looks because nothing gets shot in sequence."
The makeup process is all about routine.
"A lot of actors will bring their music with them and put their music in their ears and zone out. Many actors, when it's an everyday occurrence over a longer period of time, they do get into a routine. I think it's really important to organize all of it down to a T. It's important for everything to be that organized, because everybody plans the day around makeup, so you can't afford for anything to go wrong. The more that you can keep it like a routine, the better it will be. If the actor has got a lot of lines on that day, they don't have to think about who's going to be in the makeup room or what's happening, they can just zone out and [focus on] their lines. The minute you change things up, you're gonna end up spending more time on makeup, and time is precious not only for the actors to get ready but also for the movie to get made. We're all players and we all have to play the game."
Check out Backstage's film audition listings to book your own gig!