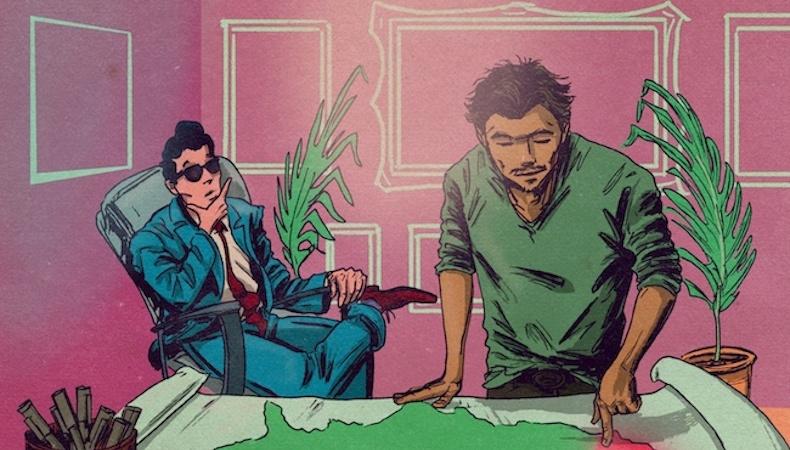 The other day, I was in a meeting with a prospective client who had been referred to me by a casting director's assistant. This woman seemed promising, and despite a lack of experience, she had a bubbly personality that really appealed to me. As we started approaching the end of our time together, I asked her one of my go-to questions:
"So, what are your goals as an actor? What do you want to do?"
"I just want to work."
"How do you mean?"
"I'll do anything. Comedy, drama, it doesn't matter. I just want to work."
My response to this exchange? Disappointment.
When you're approaching or meeting an agent, you have to be specific in your approach. That's what we respond to. Actors with a game plan are always more appealing.
For example, I once met a young lady in pretty much the same boat. But when I asked her the same question, she gave me the kind of answer that convinced me to sign her. She said, "I'm up for any kind of challenge, but I just love comedy. So in a perfect world, I'd like to be on a half-hour TV show where I can be part of a large ensemble, like 'Parks and Recreation,' one of my all-time favorite shows!"
READ: How to Make the Most of an Audition—Even When You Don't Get Cast
Six months into our relationship, she booked a substantial recurring role as the comic relief on a one-hour drama. Not exactly what she wanted, but pretty damn close. And I have no doubt that perfect part is just around the corner.
Being specific is also important when you first approach someone like me. You wouldn't believe how many emails I get in which actors seeking representation claim they were referred to me by someone I know, but they never bother to say who. What kind of nonsense is that? My only option is to assume they're lying.
I've also received submissions in which the actors explain they're leaving their current agent, but they would prefer not to get into details. Why not? Was there gunfire? Did someone die? In those cases, I have to assume the actors were dropped by their reps, but they're too scared to say so.
Being specific applies to agents, too. For instance, here are the wrong and right ways to pitch a client to a casting director: "I know Bob doesn't have a lot of TV credits, but he's got plenty of stage experience and he's really talented." (That's too generic and vague. Also, why start with a negative?) "Bob is an excellent stage actor. I saw him do 'An Enemy of the People' at San Diego Rep, and he blew me away! I'll send you some of the great reviews he got." (See the difference?)
I'll leave you with an exercise you'll enjoy. Spend the next few days listening carefully to everyone you encounter. See who's being vague and who's being specific. I actually did this myself, and I found the experience very instructive.
And lastly, I can promise you this: The dude in your class who claims he booked a pilot but doesn't offer any details is either lying or exaggerating. He was probably hired on some nonpaying web series. But you should definitely congratulate the guy who says he booked a series regular role on a one-hour pilot being produced by Universal for NBC.
Ready to get to work? Check out Backstage's TV audition listings!