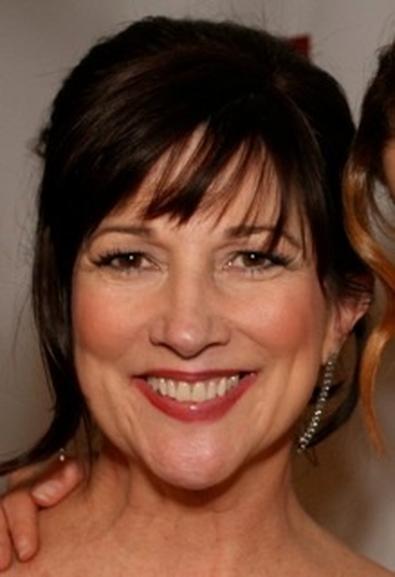 So you don't have a trust fund, or a wealthy Aunt Betty to finance your acting career? Help! What to do? Don't panic. There are ways around having to spend a fortune on gathering what is necessary to propel your career.
As an actor, you are your own small business. So let's treat it like one, and make wise decisions. Prioritize.
The following are worth investing in:
1. Headshots. If you can afford to book the best photographer in town, with his/her make-up artist, then by all means do so. Do it guilt-free. After all, this is your calling card. It will be well worth your hard-earned money. However, only a small percentage of people actually have the funds to do so. So let's look at alternatives. Research every photographer you can find in your price range. Then ask yourself, "Does this photographer shoot women better than men?" "Does he/she shoot blondes very well, but not brunettes?" "Will a photographer shoot one or two looks for a better price?" Find the right fit for you. Sometimes newer photographers looking to launch their career are willing to shoot you for practically nothing. The most amazing headshot I've ever seen was of an actor, whose boyfriend snapped a quick picture of her as they were out walking one Sunday afternoon. It captured the essence of her in a truly genuine moment. When casting sees your headshot on their computer screen, they want to see that same person walk in the door.
2. Acting classes. You've heard that mastering any skill or craft takes thousands of hours of practice to become an expert. Use class as a way of experimenting, honing your skills, stretching, discovering, and racking up those hours. Find a reputable teacher that is consistently recommended by managers, agents, casting directors, and friends who have studied there. Avoid choosing a class because it's the cheapest one you can find. There's often a reason for that. If class is completely out of your budget, gather a group of actor friends you admire and trust. Designate a certain day that you all meet. Read entire plays, screenplays! Just act! Play! A tennis pro would never pick up a racket only when he's about to play in a tournament. An actor shouldn't only act when he/she is in the audition room or on set.
3. Your reel. If you've got footage to make a reel, then great! If not, think about taking these steps to make one. Truly determine what you are most likely to be cast as. Ask friends and classmates. What types of roles are you called in for? Find the best equipment and resources you can get your hands on. You don't have to shoot every kind of character you're capable of playing. Stick to what you do best. Though your reel doesn't need to look like a big budget movie, it does need to look professional in the sense of decent production quality, good sound, concise writing, and quality acting. Spend money on quality and not quantity.
The following should be paid for with extra money:
1. Workshops. I know, I know, casting director workshops, by law, have to say that being there isn't a guarantee of work. And it isn't. But I like them in that it gives you great experience, and let's face it, exposure to people you otherwise wouldn't meet. I've seen actors get called in for auditions, just because they attended the workshop and made an impression. But, rather than spending money on every workshop in town, really zero in on what shows you would most likely be cast in, and frequent those particular casting directors.
2. Online Submission Sites: Online submission sites like Actor's Access, LA Casting and Now Casting can be great resources for you to build experience. It seems particularly helpful for non-union actors.
The following are free, or close to it:
1. Audition Outfits. You don't need to go broke buying fabulously expensive audition clothes. Mostly, having the 'flavor' of the character when you walk in the room is important. I'll bet if you sort through your closet, there are many things that work.
2. Creating Your Own Content. Gather a group of friends and filmmakers and develop a web series! The days of waiting to have an agent or manager before you can progress your career are gone. Be proactive. You are the CEO of your business.
3. Submitting to Schools. Don't forget to submit your fabulous headshot to film schools, particularly graduate programs. Many of these filmmakers go on to have illustrious careers.
4. Staying Healthy. A healthy mind and body should be a priority in all our lives, so if a gym membership or trainer is out of the question, then put on your walking shoes and use the free outdoors.
Don't allow yourself to make excuses that because of money, you can't progress in your career. Have you ever noticed that when you truly, truly need something, you find a way to do it? Invest in YOU. You are worth it!
Warner Loughlin is the founder of Warner Loughlin Studios, a Los Angeles based acting studio. The technique created by Ms. Loughlin specifically for film and television, and now used by many Broadway actors, is widely regarded as the most effective and powerful technique of our generation. The Studio is home to many Oscar, Emmy, Golden Globe and Tony award nominees and winners and series regulars, including Amy Adams, Ryan Reynolds, Zooey Deschanel, Matt Bomer ("White Collar"), Ginnifer Goodwin ("Once Upon A Time"), Sarah Rafferty ("Suits"), Sanaa Lathan ("Boss"), Nikki DeLoach (Awkward) and countless others.
Learn more about Warner and her Studio by visiting www.warnerloughlin.com, like her on Facebook and follow her on Twitter.