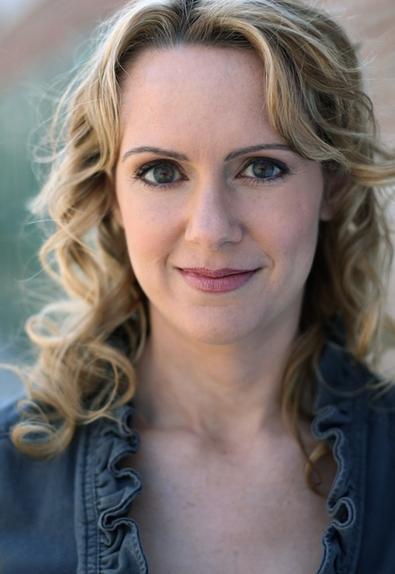 I was recently visiting a printer where I was getting reprints of my current headshot. I stood in line behind two women who were talking about the high price of being an actor in the city. They were quoting all of the areas where they were being forced to spend money—headshots, acting classes, dance lessons, dialect training, voice teachers, mailings, etc. One of the actors commented that she couldn't print as many headshot looks as she needed because she just didn't have the money to spare.
When they got to the front, the person behind the counter asked them if they'd like to order postcards along with their headshots, saying, "You're already getting a headshot, you might as well order postcards while you're at it." The actor, who earlier couldn't afford a full headshot set, said, "I hadn't really thought about it, but I guess you're right." She then plucked down around $120 more to buy postcards, with no hesitation.
Question: Why is it that actors, who are extremely frugal and have very little money to spare, still find themselves making major purchases without doing their research? Do the following answers ring a bell?
"If I don't buy these right now, aren't I just making excuses? And I need to stop making excuses."
"I need to take my business seriously, so if they tell me I need this, I can't afford NOT to."
"I have so much to do. I am actually making the smart choice doing this now rather than having to waste the time coming back."
Let me ask you something else. Imagine this same scenario with a CEO of a large company. They have a purchase to make, and during the process a sales representative promotes a product that will double the price they were expecting to pay that day. However important the product is, the purchase may put the company into a negative financial balance for the month because it had not been figured into their budget. Do you think the CEO makes that purchase?
Answer: No. Bottom line: As a business owner on a tight budget, it is critical that you research where your dollars are going to determine what best option for the business might be. Using the example above, how can an actor use research to make sure they are making the best buying decisions?
PRICE: How much does it cost to print postcards? How many are you getting for that price? How much are reprints/reorders?
FEATURES: What kind of paper are they printed on? What are your design options? Are there any perks when buying through this company?
SATISFACTION: Who are some of the other people who've purchased these products? Have they been satisfied with their experience?
But that's not all. Once you have all of that information, it's time to make comparisons between this company and other suppliers. Are there other companies that provide the same services? What are their rates? What kinds of options do they offer? What do their clients have to say? Once you start making comparisons, you can easily see where you should invest your money.
As a coach, one of the things I am most passionate about is giving actors the tools to make critical decisions, based on careful research, about how they want to run their business. There is no one perfect path. If there were, we would all be doing it. I encourage actors to acknowledge that only they know what is best for their business and challenge them to carry this belief wherever they go. Having this point of view is the only way to combat the scam artists and manipulators who take advantage of actors on a daily basis. It also allows them to avoid feeling a victim to their finances, because their budget has been built specifically and logically.
As we head into the fall season, start thinking about the purchases you need to make, and make sure that they are being executed in the most cost effective way possible. Try to use all of the above three areas of research as a guide. That way, if one area is unacceptable (high price, for example) you can use the other two to try to figure out if the purchase is worth the risk. And join in the conversation! Leave your comments below on how your budgeting has been going and share your struggles or insights so we can all learn from each other.
Erin Cronican is a professional actor (SAG-AFTRA/AEA) with over 20 years of experience performing in film, TV, plays and musicals (NYC, LA, regionally.) She also runs The Seeing Place Theater a critically acclaimed non-profit, indie company in NYC. Passionate about sharing her knowledge with other actors, Erin is the lead coach and founder of The Actors' Enterprise, one-on-one coaching service that provides affordable career coaching to actors who want to feel more fulfilled and in control of their careers. She helps actors set goals, design their materials, organize their business, and create a plan of action with easy tools that can take them to the next level -- with an emphasis on feeling empowered and working smarter, not harder. First consultation is always free. Follow her on Twitter @ErinCronican and like her on Facebook.