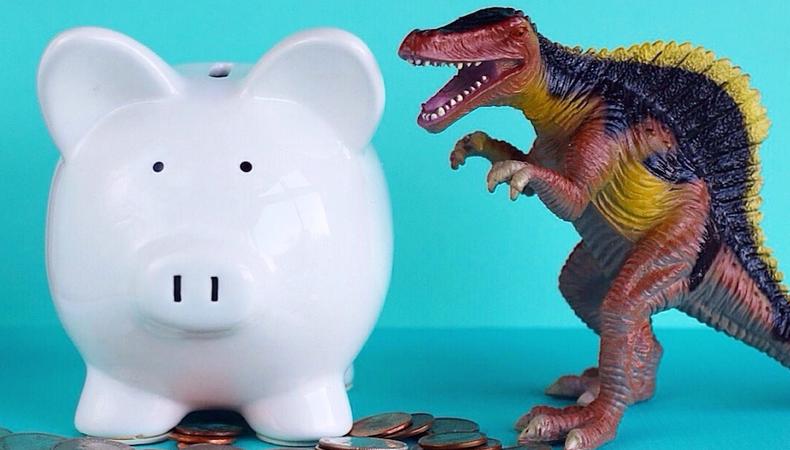 As with any career, you need to invest. That means spending money. You don't need to spend a lot, just spend wisely. The questions are on what and how much. You don't want to be taken advantage of and you're too new to know if you are. It's always good to have a trusted industry ally who has your best interests at heart. If you don't, you need to rely on gut and due diligence.
If you're new and green, take the time to see if your child has the love and affinity for this business before you spend on marketing items. It's an adult's business, even in the kid's world. Expectations are high and professionalism is expected. Here are some tips as to where to spend your money.
Training
It's necessary: You don't know what you don't know. If you think you can do it without classes, you're mistaken and you've discounted the craft. Even a great natural personality is not enough. The difference between trained and untrained actors is crystal clear.
If your child is brand new to acting and needs to learn how to do it (as opposed to audition technique), coaches are the way to go. Classes should be divided by age and limited in size, and you don't need to spend more than $65-75 per 1½ hour class. Your child is smart, they know if they are learning and loving it. Training is continuous, your acting will grow as you do.
Headshots
When your child is ready—they've learned how to act and are now ready for the marketing side of things—headshots are a must. Once ready, headshots should look like your child TODAY. Kids don't need hair and makeup, just a few changes of clothing.
Find a photographer who will discount repeating clients or offer sibling discounts; your child will need a new headshot in about a year, so discuss discounting the next round. It's okay to spend a little more to get a photographer who knows what they're doing. All things depending, anywhere from $250 – $425 is about right. Don't pay for touch ups or number of clothing changes, it should all be included.
READ: 5 Ways to Help Your Child Actor Stay Confident
Reels
A good reel is the best way to show who your child is and what he or she can do short of being in the room. If you don't have professional credits yet, a marketing or personality reel will help until he or she does. Again, wait until your child is skilled and can show off real ability and/or special skills. Prices vary but should cost no more than $200.
Casting sites
Twenty years ago, this was a red flag. Now it's necessary. Subscriptions to casting sites (like Backstage) will not only help actively market your child but can also lead to revenue if he or she books a gig through the site. This also allows you to upload new headshots and media whenever you want without having to pay to upload new content on an agent's site.
BEWARE: Manager-sponsored workshops
These are so slimy, they make me want to shower. Unlike an agency, manager conduct isn't regulated by the state. And while most managers are very hard working and great, a select few ruin the reputation of the industry. If your manager is actually collecting money from you to participate in an agent or casting director workshop, it's unethical and wrong.
If you don't have or won't spend money, it's going to be more difficult. Either work with companies who will work with you or reconsider. It's a professional business and you still need to invest. Do so reasonably. Hopefully, your child's career will continue for years, so pace yourself. If you have questions, [email protected] No cost.
Todd Etelson is a top NYC kids and teen acting coach, specializing in on-camera television, film, and audition technique. In 2004, he founded Actors Technique NY (ATNY), a TV and film school for serious young actors. He is responsible for helping hundreds of young talent gain representation and succeed in their budding careers. He works closely with most all of the top NYC agents, managers, and casting directors. His clients have boasted numerous major successes in network TV, film, and other commercial and stage projects. He began his career working at Dick Clark Productions in Los Angeles on such hits as The Academy of Country Music Awards, Puttin' on the Hits, and American Bandstand. He's performed on network television, film, and stage. He travels nationally and internationally to speak and teaches regional acting workshops. He's taught in Canada and has been invited to China to teach on-camera acting skills.
Think your child is ready for Hollywood? Check out our kids auditions!
The views expressed in this article are solely that of the individual(s) providing them,
and do not necessarily reflect the opinions of Backstage or its staff.