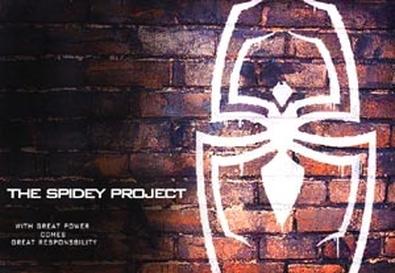 In the interest of full disclosure: I'm a lifelong Spider-Man fan, but the recent movie trilogy satisified -- and then also nullified -- my thirst for live-action webslinging adventures.
I'm taking a wait-and-see approach to the upcoming 3D film "reboot" of the Spider-Man film franchise, now starring Andrew Garfield as hero Peter Parker. And I had no intention of seeing Julie Taymor and Bono's "Spider-Man: Turn Off the Dark" on Broadway, expecting only to be incensed at the myriad ways the bloated blockbuster production would surely skew the Spider-Man story I knew and loved to make it all but unrecognizable to comic book geeks like myself.
Which is why I was initally both intrigued and dismissive when improv performer and playwright Justin Moran announced on February 11 that he would create and direct "The Spidey Project," a "guerrilla theater" musical based on the "Spider-Man" comic books -- to be completed in less than 30 days, with a budget of $0, and scheduled to open on March 14, one night before the $65 million Broadway musical's delayed March 15 opening (which has now been pushed to June 14, following the dismissal of "Turn Off the Dark" director Julie Taymor).
CLICK HERE TO READ THE REST OF THIS STORY