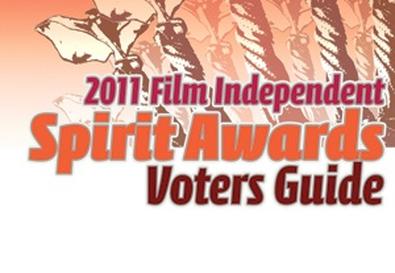 Best Male Lead
Ronald Bronstein
"Daddy Longlegs"
Beginner's luck? Ronald Bronstein is an award-winning writer-director of indie films.
But in writer-directors Josh Safdie and Benny Safdie's film "Daddy Longlegs," he makes his film acting debut. Here he plays Lenny, a divorced father of two young boys who has little grasp on parental responsibility and skill, and even less good judgment.
When we first meet Lenny, he pompously mouths off to the school principal in a juvenile defense of his two boys. That scene sets our teeth on edge for what's to come. Lenny takes his sons on vacation with a woman he first met at a bar the night before. He brings the kids to his job as a projectionist, then lets them run wild and even operate the projector—badly. Told he can't bring them again, he gives them a wee dose of sedatives that sends them into Stage 4 sleep for days on end.
Bronstein's Lenny is half appalling, half heartbreaking, created with astounding realism. Lenny's upturned chin despite his total ineptitude contrasts beautifully with Bronstein's graceful eyes that let Lenny see a cruel world yet not fight back. Lenny's fathering skills may be reprehensible, but we feel the wrench as he hands over the boys to their mother.
To take nothing away from Bronstein's talent, it helps that he is unknown to the average filmgoer, so we fully believe he's the character and we become immersed in the storytelling. Brad Pitt could not pull off this trick. In addition, the style here is vérité, shaky hand-held camerawork included.
Still, although "Daddy Longlegs" is Bronstein's first foray into film acting, it shouldn't be his last. We don't know whether to loathe Lenny, call the authorities, or award Bronstein the best-actor statuette.
Aaron Eckhart
"Rabbit Hole"
Few actors can wield an explosive outburst onscreen better than Aaron Eckhart (see: "The Dark Knight," "In the Company of Men"). Yet in John Cameron Mitchell's adaptation of David Lindsay-Abaire's play "Rabbit Hole," Eckhart's quiet restraint speaks louder than words.
Eckhart plays Howie, a father whose child has recently died. His wife, Becca, played by Nicole Kidman, wildly vacillates between emotions, while Howie tries to keep his mind and his marriage from falling apart.
Eckhart's performance is meticulous. He prepared by attending group counseling sessions with people who had suffered great loss, and his astute studying pays off in the highly detailed nuances of his performance. Despair is etched on his face, sorrow wells with the tears caught in the corners of his eyes, his hands quake with the tension from countless sleepless nights. But, of course, no Eckhart performance would be complete without one emotional conflagration. When his tightly wound character lets his suppressed emotions break free, Eckhart shakes the screen with his anger. His calm demeanor throughout the film makes this storm of rage even more intense.
The film's director, John Cameron Mitchell, told Back Stage that Eckhart was particularly good at improvising—taking direction and creating alternate takes for the same scene. Said Mitchell, "No actor likes to be directed by being yelled at from across the room. They want it to be a private process, so whenever I give notes it's always whispered in the ear. Aaron was brilliant at taking my suggestions. Sometimes people off camera do their best work."
James Franco
"127 Hours"
James Franco has played real people before: his uncanny portrayal of the title character in the 2001 TV movie "James Dean," his warm embodiment of Harvey Milk's love Scott Smith in "Milk," his off-the-wall take on Allen Ginsberg in this year's "Howl." But portraying real-life hiker Aron Ralston offered a new sort of challenge: presenting someone's full life via one harrowing moment. And Franco rises to the challenge beautifully.
The film focuses mostly on the pivotal few days when Aron was trapped in a canyon, pinned by a boulder, and eventually had to amputate his own arm. But before we even get there, Franco gives us a fully fleshed portrait of who Aron is as a person—the actor's loose-limbed moves, offhand way of speaking, and hyperactive exuberance capture a man who feels he fully enjoys life, but never seems to stop moving long enough to appreciate it. Franco makes us like him—and worry for him—immediately. Once Aron is trapped in the canyon, Franco preserves his good-natured attitude but laces it with genuine fear and growing dread.
One of the actor's most useful tools in capturing these moments, he says, was the series of tapes the real Aron made during his time in the canyon. "I got to see the character in the middle of the experience: not looking back on the experience, not giving an interview about what happened. In the middle of it. Not commenting on it, living it. Because the Aron in the videos doesn't know that he made it out." This pure behavior informs Franco's performance to the end—his acting has an authenticity that can't be faked, a humanity that can't be manufactured. In many ways, it's his truest portrayal of a real-life
figure yet.
John C. Reilly
"Cyrus"
There's a scene toward the end of "Cyrus" when John (John C. Reilly) looks deep into the eyes of Molly (Marisa Tomei), the woman he has recently fallen in love with, and says from the very bottom of his heart, "Your son hates me, and I'm pretty sure I hate him too." Not every actor can pull off this scene.
The film is called "Cyrus," but John is the heart of the film. He's middle-aged and lonely, and his ex-wife, Jamie (Catherine Keener), whom he has never quite gotten over, is about to get remarried. When we meet him, Jamie is walking in on him masturbating with headphones on, which is a bad idea in just so many ways. This is all to say that John is lost. But whereas Molly's son, Cyrus (Jonah Hill), is lost too, Cyrus has the luxury of youth on his side. John knows the pain of wasting that youth, and it has often been said that we most hate that which most resembles ourselves.
Writer-directors Jay and Mark Duplass said they created the role of John specifically for Reilly, and it shows. Very few actors could be a romantic lead the audience could genuinely believe in and root for, who can also get into a fistfight with a boy 20 years his junior and still keep the audience on his side. Here, Reilly helped create a role that we can see no one else inhabiting.
Ben Stiller
"Greenberg"
Although Ben Stiller's name does not immediately conjure the world of independent film, the actor proves in "Greenberg" that he is as comfortable in a low-key, character-based independent comedy as he is in one of his many big-budget studio projects. As directed by Noah Baumbach, Stiller flexes his dramatic muscles in his portrayal of Roger Greenberg, creating a performance that is a perfect synthesis of wit, bitterness, sarcasm, and loneliness.
Greenberg is a middle-aged has-been rock star–turned-carpenter who comes to L.A. to work for his wealthy and successful brother. Going through an identity crisis, Greenberg's approach to self-identification is through distinguishing himself from others. To this effect, he insults those around him, tearing them down so as to build himself up.
In one hilarious scene, Greenberg is out to dinner for his birthday with his old friend Ivan (Rhys Ifans) and his new love interest Florence (Greta Gerwig). When the two surprise Greenberg by having the waiters at the restaurant sing happy birthday to him, Greenberg explodes, tells his friend to "sit on a dick," and storms out. Stiller's performance here is spot on, as his overblown tantrum perfectly characterizes Greenberg's desire to distance himself from pleasures he sees as banal. Later, he tells Florence how he is not one of those "L.A. people, that makes everything all about them." Stiller speaks this line earnestly and without irony, capturing Greenberg's delusional side; he somehow thinks that he is different from the self-centered people around him, when he is in fact probably much worse.



Best Female

Greta Gerwig
"Greenberg"
Greta Gerwig came up through the ranks of mumblecore. In "Greenberg," she puts this experience to good use in her role as Florence Marr, an insecure recent college grad who sparks an unexpected romance with her boss's neurotic, middle-aged brother Roger Greenberg (Ben Stiller).
Florence is a personal assistant, meeting Greenberg when he comes to work for her vacationing boss. Despite both being a little off and Greenberg being 15 years older than her, they form a connection—by cruelty, awkwardness, and, ultimately, compassion.
Gerwig's exciting performance is a mix of honesty and disavowal, as she seems simultaneously aware of what's wrong with her and unwilling, or unable, to change. This is most heartbreakingly seen when Florence is talking to a guy at a party early on in the film. He is staring at her, apparently very intent on something, and she is nervously confessing to him how she feels a little lost. "I've been out of college as long as I was in, and no one cares if I get up in the morning," she says. Immediately after this brutally honest proclamation, the guy cuts her off and begins kissing her, and, hesitant at first, she begins kissing him passionately in return. Gerwig's performance here highlights her character's lot in life, as she can bracingly approach self-realization but is always quick to bury it in favor of, in her words, "what feels good."
Gerwig balances these two aspects expertly and harnesses them to craft a role that seems true-to-life. Though the film ends before Florence's coming-of-age is completed, it seems safe to say that Gerwig has arrived.
Annette Bening
"The Kids Are All Right"
In "The Kids Are All Right," Annette Bening plays type-A doctor and burgeoning-alcoholic wine enthusiast Nic, whose children with partner Jules (Julianne Moore) disturb the family's quiet stagnation when they find and meet their biological father, anonymous sperm donor Paul (Mark Ruffalo). The events that ensue enliven the family's dynamics, then threaten to tear it apart. Nic, the primary breadwinner and responsible figurehead of the family, seems at first unreasonably unyielding to the novel intrusion of Paul into her family's operations and in the end is nearly victimized by the upheaval.
In Bening's capable hands, Nic is skillfully portrayed as a complex, dynamic, and hardly perfect person. While not every decision Nic makes is perfect, her intentions are made clear through Bening's layered performance, leavened by humor.
Nic's relationship with Jules is the core from which the film's other relationships and dynamics spring. Nic's love for Jules, not least when it is tested, shines through with honesty, forming the emotional cornerstone of the movie.
It is sometimes challenging in films for a woman to be strong while likable, but Bening pulls it off with honest panache. Nic is simultaneously sympathetic and tough. She seems like a real parent, a real lover. If there is one secret to the excellence of "The Kids Are All Right," it is how very real it feels—a quality Bening delivers in moving, and memorable, spades.
Nicole Kidman
"Rabbit Hole"
In "Rabbit Hole," Nicole Kidman plays Becca, a mother grappling with the sudden death of her young child. Kidman commands the screen with a performance that explores the wide range of emotions involved with sorrow. She explodes into fits of rage, slides into obsession, and even laughs at the absurdity of it all. For many actors in difficult roles, their performance smacks of effort; they act as hard as they can, creating a character that is a hollow facsimile of what real people are. Kidman, however, keeps it real.
"[The film is] really raw, and I just felt that it was very real and delicate," Kidman told Back Stage. "The way in which the scenes were written and the emotions were handled were not histrionic. People have said that it feels very 'real.' And that, as an actor, is something that you want to hear."
It helps that Kidman shares a nice chemistry with onscreen husband Aaron Eckhart, and some of her best scenes are opposite Dianne Wiest, who plays Becca's mother. As raw as the film sometimes becomes, Kidman seems right at home. Kidman channeled her own experiences of being a mother and suffering loss into the role, providing the gravitas necessary to keep the performance from becoming melodramatic. She effortlessly embraces the ugliness and rawness of real emotions, creating a performance that, at times, borders on documentarylike. "I think that someone said that it was like watching your neighbors," she said, "like you're peeking through the window at them and watching, hoping that they'll get through it."
Jennifer Lawrence
"Winter's Bone"
As Ree Dolly, the tenacious teen fighting to save her impoverished family, Jennifer Lawrence radiates clear-eyed honesty and determination with such unabashed fierceness, we occasionally forget we're watching a fictional character. Part of achieving this, she says, was rooted in doing her best to avoid over-rehearsing. "What if I came to set all memorized, and then [director Debra Granik] had a note for me and I didn't know how to do it because I was so set in the other way?" she explains. "Something that I think is rare and beautiful in acting is when you can really tell somebody's thinking, and they're really reacting off of what somebody's saying. It's fresh, and it can't be fresh if I've been rehearsing it all night before."
Over the course of "Winter's Bone," Lawrence allows Ree to grow organically. As the character is drawn deeper and deeper into the underground world of meth dealing in the Ozarks, Lawrence builds a core of jaw-dropping emotional strength. She never allows the character to falter in her quest: not when she's being brutally beaten, not when she encounters hostility at every turn, not when Ree's neighbors suggest that maybe she's ill-equipped to care for her young siblings all by herself. No, when Ree is up against an obstacle, Lawrence's gaze just gets more determined, and we as an audience can't help but admire this even as we're terrified for her.
And yet, because of the tiniest of subtleties in Lawrence's performance, we also know what Ree's thinking at any given moment: We know when she struggles, when she's frustrated, when it's taking every ounce of her inner strength to keep from completely breaking down. By the end of the film, we feel we know Ree Dolly intimately. Lawrence has made her as real and whole as the person sitting next to us in the theater.
Natalie Portman
"Black Swan"
"I just want to be perfect," says Natalie Portman's Nina Sayers in Darren Aronofsky's "Black Swan." With her gripping portrayal of an obsessed ballet dancer on the brink of a breakdown, Portman is.
Physically and mentally, Nina was an extremely difficult role. Portman had to dance ballet, arguably the most difficult of all dance forms—en pointe for that matter—so well that she would be convincing as a soloist in a company. She also had to make difficult, strong emotional choices and act while she was double-pirouetting. She pulls it off and turns in a performance that is so powerful, it's scary.
Portman's considerable range is undeniable. In the beginning, Nina is so fragile, you feel like the slightest touch would cause her to shatter into a million pieces. She is "Swan Lake's" white swan queen in her mannerisms, her speech, her movement, and her motivations. When Nina becomes desperate to be like the black swan and starts to lose her sense of reality, she weeps, perspires, vomits, becomes breathless, and has hallucinations. She bites the lip of ballet director Thomas Leroy (Vincent Cassel) and lusts after him, then has a passionate love scene with rival ballerina Lily (Mila Kunis). Another actor may have gone over the top with their choices, but Portman makes Nina's desperation believable and frightening. The emotional buildup to Nina's eventual transformation into the sensual black swan is thrilling. She dominates the screen in the film's climax. Just as "Swan Lake's" swan queen goes insane in seeking her escape, Portman's Nina follows suit aptly and believably.
Michelle Williams
"Blue Valentine"
Though she started her career on a teen television drama, Michelle Williams has gone on to have a far more interesting résumé than her early work on "Dawson's Creek" might have suggested. Eschewing studio fare for small films like Kelly Reichardt's dramas "Wendy and Lucy" and the upcoming "Meek's Cutoff," Williams gets to place herself front and center and shine. And she has never been better than in "Blue Valentine."
Playing Cindy, one-half of a couple unraveling (the other half is easygoing Dean, portrayed by the also-excellent Ryan Gosling), Williams is flawless. Not only does she play the scenes where she realizes her marriage is hopeless, she is also seen in flashbacks where Cindy is first falling in love. The juxtaposition of these two eras gives Williams an opportunity to run the gamut from slightly naive sweetness to jaded exasperation, making the story all the more heartbreaking.
Williams is an expert at communicating with only a few words. When she finally gives up on her marriage, she looks at Dean and repeats over and over: "I'm done." Her eyes, her expression, and her demeanor say more than pages of dialogue ever could. It's a gut-wrenching moment, but also an empowering one for the indecisive Cindy.
"Blue Valentine" is a small film and a tough subject matter, but it's one people need to see—if for no other reason than it features one of the best actors of her generation doing some of her finest work.
Best Supporting Female
Dale Dickey
"Winter's Bone"
One of the most astonishing things about Dale Dickey's ferocious work in "Winter's Bone" is how completely different it is from the role she is perhaps best known for: that of Patty the daytime hooker on broad sitcom "My Name Is Earl." Dickey was always the embodiment of hilarity as Patty, spouting bawdy one-liners while tottering around in too-high heels, her visage slathered in layers of makeup. But in "Winter's Bone," everything about her work is natural, genuine—and utterly terrifying.
Casting director Kerry Barden notes that a lot of actors were interested in the role of Merab, including big names, but Dickey's undeniable strength made her stand out. "I've known Dale for years, as has everyone," he says. "[Merab] is not a kind role: There's a strong character there, and I think that was what most of the women who came in for that role were responding to, how much strength that woman had. Dale's reading was what sold it. She just did a fantastic job."
As Merab, the most formidable nemesis encountered by teen protagonist Ree Dolly (Jennifer Lawrence), Dickey conveys a ferocity so pure, we can't help but cower when she's on screen. Some of her lines are innocuous enough ("Ain't you got no men to do this?" she asks when Ree begins her perilous quest), but there's an implied threat in every word, in every narrowing of her eyes and every shrug of her shoulders. With every bit of screen time, Dickey lets us know exactly what the character is capable of. And yet she also makes us believe it when Merab is one of the key people to come to Ree's aid in the end; Dickey invests the performance with a subtle humanity that allows us to see the character as a complicated, all-too-real soul rather than a pure monster.
Ashley Bell
"The Last Exorcism"
The horror genre doesn't always get a lot of respect, but it provides great opportunities for actors. It's one of the few genres in which unknowns can get cast in major roles, either because the genre sells itself or because filmmakers want fresh faces that keep the audience wondering if they'll be killed off. It also often gives actors an opportunity to play a wide range of emotions. Case in point: Ashley Bell's revelatory performance in "The Last Exorcism."
The movie is presented as a documentary—centering on preacher Cotton Marcus (Patrick Fabian) as he allows a film crew to follow him on his final exorcism before retirement—in an attempt to prove how fraudulent the business is. But he gets more than he bargained for in Bell's Nell Sweetzer, who just might be the real thing. Bell begins the film as a naive farm girl, all "gosh golly gee" wide-eyed innocent; her reaction to being told she looks like her late mother is sweet in its childlike glee. But after the fake exorcism, Nell seems to be genuinely possessed, and she's soon scurrying around in a bloody nightgown, stabbing her brother and scaring the wits out of us. The physical performance alone is astounding; Bell literally bends over backward in one scene, without the help of CGI or special effects. The actor was even willing to go further; in an interview with Back Stage, she joked, "I would have broken my own fingers like the character does. I was willing to go there."
Bell is more or less playing two characters in one body, and she creates believable, distinctive personalities for each. It's a shockingly accomplished performance from an exciting young actor.
Allison Janney
"Life During Wartime"
Though there are great actors and great acting moments in writer-director Todd Solondz's dark dramedy "Life During Wartime," the film belongs to cast member Allison Janney. This sequel to the 1998 film "Happiness" is recast with entirely new actors, and Janney plays the role of stilted wife Trish, originally played by Cynthia Stevenson, with relish. Trish has moved on from the catastrophe of her first marriage to closet pedophile Bill (Ciarán Hinds). She meets unlikely match Harvey (Michael Lerner), the first "normal" guy Trish has dated—not some "sicko perv," as she tells him. In one of the oddest scenes to hit theaters in a while, Trish comes home from her first dinner with Harvey to tell her youngest son, Timmy (Dylan Riley Snyder), that she has fallen in love, and she speaks far too frankly about her feelings for her new beau. Timmy later confronts his mom about the truth about Dad, and Trish acknowledges the past and warns her son to never let a man touch him—advice that later backfires.
Janney plays Trish as a no-nonsense, chirpy suburban mom of three who, for a brief while, puts aside her conservative values to find a bit of happiness for herself instead of catering to her kids. Janney particularly shines in a post-coital scene with Lerner in which she glumly declares, "F--- family. F--- motherhood. F--- the kids." She clearly delights in this role, making it fun for the audience, even when we're squirming at the uncomfortable nature of much of the dialogue.
Daphne Rubin-Vega
"Jack Goes Boating"
Like her co-stars Phillip Seymour Hoffman and John Ortiz, Daphne Rubin-Vega has benefited from playing her role in Hoffman's "Jack Goes Boating" since it was a 2007 Off-Broadway play. The onstage run shows, as her fully realized performance adds considerably to the film's mosaic of heartbreaking characters.
In the film, Rubin-Vega plays one-half of a relationship on the brink of destruction. She and her husband, Clyde (John Ortiz), are struggling to keep it together even though both have been unfaithful, and their relationship begins to deteriorate while they work hard to pair up their friends Jack (Phillip Seymour Hoffman) and Connie (Amy Ryan).
Unlike Clyde, who is unable to move past his wife's sins, Lucy approaches her relationship with a pragmatism that sometimes makes her seem distant. Ruben-Vega excels at this, infusing her character's interactions with Clyde with a mix of detachment and coldness, which at first comes across as a lack of investment but is exactly what their relationship needs: a hardened pragmatism. Just as Lucy attempts to bring balance to her husband's volatility, Rubin-Vega's performance is the perfect counterpoint to the sorrowful delusion of Ortiz's Clyde.
Rubin-Vega deftly and seamlessly plays perhaps the film's only voice of reason, standing out not by drawing attention to herself but by creating a character that is true-to-life. And though her performance may not be the quirkiest in the film—or even among those nominated here—her nomination is deserved, a notion that even the shrewd, no-nonsense Lucy could get behind.
Naomi Watts
"Mother and Child"
Rodrigo García's "Mother and Child" interweaves the stories of three women in modern-day Los Angeles whose lives have been affected by adoption. Naomi Watts plays Elizabeth, a 37-year-old career-minded lawyer whose biological mother (played in the present by the marvelous Annette Bening) was only 14 when she gave birth and put Elizabeth up for adoption. Mother and daughter have never met, and Elizabeth makes no attempt to disguise her bitterness. "I live in her hometown," she says. "How hard can it be for her fucking majesty to find me?"
In her introductory scene, she reveals to her new employer, Paul (played by the also-nominated Sam-uel L. Jackson), the details of her past, that she has no plans to marry, and that she "values her independence above all things."
In the first half of the movie, Watts delivers her lines with the warmth of a meat locker and the charm of a jury summons, but manages not to descend into caricature despite the at-times heavy-handed script.
The turning point for Elizabeth comes when she discovers, despite having had her tubes tied at 17, that she is pregnant. When she decides to keep the baby, her icy veneer begins to crack—actually, it's more like an abrupt shattering. Given the sudden about-face, Watts does an admirable job of keeping her character's arc believable. Before and after Elizabeth's life-altering pregnancy and attendant attitude adjustment, Watts infuses the role with confidence and defiance, whether it's deployed angrily trashing her first gynecologist's office or calmly rebuffing the recommendations of her second that she give birth via C-section.
In a film that features stellar performances from Bening and Kerry Washington, Watts' turn as a woman who undergoes a startling transformation is as deserving as any for awards consideration.




Best Supporting Male
Samuel L. Jackson
"Mother and Child"
Awards-season veterans might remember the ruckus that some raised over Judi Dench's supporting actress Academy Award nomination—and subsequent win—for her eight-minute performance as Queen Elizabeth I in 1998's "Shakespeare in Love." One might imagine a similar reaction to Samuel L. Jackson's supporting actor nomination for Rodrigo García's "Mother and Child." In a film dominated by strong female characters, with an emotionally charged script that often borders on melodrama, Jackson delivers a modulated, thoughtful performance—but one that fills just over 15 minutes of screen time in a two-hour movie.
Jackson plays Paul, a successful lawyer who hires Naomi Watts' Elizabeth at his law firm and soon afterward begins a sexual relationship with her. Paul, a widower, is drawn to Elizabeth's confident, willful personality, but is apprehensive about her aloofness and inability to connect. In Jackson's scenes—all of which he shares with Watts—he walks the fine line between a character who is content with his station and one yearning to fill the hole that his wife's death left in his life.
Jackson, whose recent roles have skewed heavily toward larger-than-life heroes and villains, reminds audiences what a delicate, exacting performance he can turn in when given the opportunity. Even in a movie with so many passionate and memorable performances, Jackson's brief, earnest turn should be foremost in voters' minds when it comes time to cast their ballots.
John Hawkes

"Winter's Bone"
At this point, it may feel like we've seen John Hawkes do so many things onscreen: cowering meekness, balls-out comedy, tender yearning. But the endlessly versatile Hawkes surprises us with yet another side of his talent in "Winter's Bone." As Teardrop, the violent, grim-faced uncle to Ree Dolly (Jennifer Lawrence), Hawkes is initially all swagger and tough talk: someone who seems like he'll be an unmovable obstacle to our beloved protagonist. In one of the neatest twists of the film, he ends up being one of her biggest allies, and Hawkes' nuanced work ensures that we completely buy it.
He also makes it clear, however, that the character doesn't go through some kind of magical change during the course of the film. As he told Movieline, "Teardrop doesn't really change. He doesn't have some epiphany and become, like, a great guy. He's the same guy throughout, but our
opinion of him changes—at least, that's what I'm hoping."
Indeed, the audience's opinion changes thoroughly: At the film's beginning, Hawkes' all-too-convincing meanness has us positioning the character as an obvious villain, a man we should fear. But the movie and Hawkes' performance are too smart for such a one-dimensional portrayal: As the story unfolds, the actor allows us to see bits of kindness and tough love in Teardrop. By the film's end, we may not condone all of his actions, but we certainly feel for him. Like Ree, we come to see him as a person doing the best
he can under difficult circumstances—and Hawkes makes us utterly grateful that the man is willing to put himself in danger to help our
heroine succeed.
Bill Murray
"Get Low"
Bill Murray needs very little introduction, not only because the veteran actor is a world-famous movie star but because his performances are so precise that the audience can tell exactly what Murray is going for and knows that he has accomplished it. Such is the case with his portrayal of funeral parlor owner Frank Quinn in Aaron Schneider's directorial debut, "Get Low," in which the actor provides comical counterpoint to the mysterious and somber hermit Felix Bush (Robert Duvall).
Quinn owns the only funeral parlor in town, but business is not going well. As he puts it, "People are dying everywhere… but here." Quinn's ability to joke about death betrays the character's true nature: that he is not a funeral director at heart but a salesman. Murray plays him as snarky, detached, and only out to close the deal, and the actor delivers the kind of intelligent, deadpan sarcasm for which he has become beloved.
Though we get the feeling at the beginning of the film that Quinn is trying to pull a fast one on Bush, trying to up-sell him at every turn, the tables are turned when Quinn's motivation changes from being merely financial. As the funeral party nears, Quinn appears to have grown attached to the otherwise alienating Bush and makes the extra effort to ensure the success of Bush's endeavor, even driving long distances to procure the services of a crotchety old pastor.
Perhaps Murray's biggest contribution to the film is in taking the edge off. The story, which leaves little to be cheery about, is livened by Murray's enigmatic and ironic swindling. Like a good salesman, Murray makes Bush's profoundly sad story—a tough sell if ever there was—a little more accessible.
John Ortiz
"Jack Goes Boating"
One could say John Ortiz had a slight advantage in preparing for his role in Phillip Seymour Hoffman's directorial debut, "Jack Goes Boating." Along with co-stars Hoffman as Jack and Daphne Rubin-Vega as Lucy, Ortiz has been playing his role since 2007, when he appeared in the Off-Broadway stage version as the character Clyde. However, though it can often be a challenge to adapt a role from stage to screen, Ortiz accomplishes the transfer flawlessly.
The most interesting and challenging aspect of Clyde is his complex relationship with Jack, a fellow limo driver and the film's protagonist. Jack is lonely, neurotic, and kind of a loser; Clyde is married to a beautiful woman and seems to have a lot more going for him. To Jack, Clyde can do no wrong; he is Jack's confidant and teacher. However, Clyde, is a little less than perfect, and his relationship is failing while he is advising Jack on his relationship with new love interest Connie.
Clyde's noticeable conflict is testament to Ortiz's ability to integrate equal parts of regret, resentment, anger, hope, and good will. Nowhere is this conflict more apparent than in the final moments of the film, after Clyde's relationship with his wife has fully deteriorated. The film cuts from shot to shot in a montage of Jack and Connie's happy ending together. Amid those shots is a powerful close-up on Ortiz, whose expression is lifeless with sorrow. It not only reflects his own feelings at the loss of his wife but also adds a bittersweet note to the film's ending.
Mark Ruffalo
"The Kids Are All Right"
It is hard to be simultaneously endearing and unsympathetic, but Mark Ruffalo makes his character equal parts sweet and roguish in his charming performance as Paul in Lisa Cholodenko's "The Kids Are All Right."
Paul is the sperm donor who is drawn into the life of a couple (Julianne Moore and Annette Bening) whose two children he anonymously fathered. Paul is a motorcycle-riding, health food–purveying free spirit, excited at the opportunity to enter the family's life. However, his presence becomes more problematic than the children, or their mothers, could have anticipated, and he finds himself a catalyst of the ensuing turmoil.
Paul is a key character in the film; his qualities and the way he interacts with the other characters are important in making the story believable. Ruffalo delivers perfectly on the film's tone: a quirky and sharp blend of drama and comedy. The film's tone often seems light and comical, its profound seriousness lurking just beneath—a description that aptly applies to Ruffalo's layered and thoroughly enjoyable performance. His character's easy rapport with the children (Mia Wasikowska and Josh Hutcherson) is light and lovable, while the chemistry with Julianne Moore's Jules is as strong as it is hilarious. In Ruffalo's portrayal of Paul—a little awkward, a little sexy—he winningly combines the best of a bad boy and the boy next door.
Best Cinematography
Adam Kimmel
"Never Let Me Go"
Cinematographer Adam Kimmel is no stranger to using his camera to maximize mystery and lyricism, as he has shown time and again in such films as "Capote" and "Jesus' Son." With "Never Let Me Go," Kimmel joins forces with music video maestro Mark Romanek (2002's chilling, underrated "One Hour Photo"). Based on the acclaimed 2005 novel by Kazuo Ishuiguro, "Never Let Me Go" concerns the mysterious upbringing of two girls and a boy who are raised at a strange boarding school that doesn't seem to teach its children anything at all, instead encouraging them to play sports and create works of art for an eventual gallery showing. After one teacher breaks down and tells the children they are all being raised as organ donors for people outside their world, the kids spend the rest of their lives trying to defeat the system that has them set up to either be "donors" or "carers," but the world does not want to hear their phantom voices.
Kimmel infuses the imagery with muted, cloudy tones and light shafts through dust, mixing the language of the mystery film with a dash of nostalgia as this film takes place in an alternate reality running parallel to our own time. Stars Carey Mulligan, Andrew Garfield, and Keira Knighley wrestle with a world that believes them to not be human. They fight for their humanity by continuing to create works of art to prove to the world that they have souls. Likewise, Kimmel has crafted one of those sumptuous films in which every frame feels like a work of art.
Matthew Libatique
"Black Swan"
In addition to shooting some of the biggest and most expensive movies being made today ("Iron Man," "Cowboys and Aliens"), Matthew Libatique has served as director of photography on four of Darren Aronofsky's five features. With "Black Swan," Libatique and Aronofsky are up to their old tricks, telling the story of an obsessed character who destroys her life, body, and brain in the pursuit of a driving passion—in this case, a willowy Natalie Portman's Nina Sayers and her self-destruction to perform the lead in the ballet "Swan Lake."
Nina is cast as the lead in the famous ballet that requires her to play the good "white" swan as well as her shadow, the film title's darker waterfowl. But as this is an Aronofsky film, there is a great price to be paid for Nina's introspection. The dark secrets she unlocks within herself unleash a torrent of hallucinations, passion, and fear with which she must wrestle if she is to dance the dark ballet.
Eschewing the fussy aesthetic that typified his previous collaborations with Aronofsky, Libatique goes for a grittier, grainier, mostly hand-held look more akin to Aronofsky's previous feature, "The Wrestler," right down to the iconic recurring shots following behind Nina as she walks into the theater or around New York City. Shooting mostly on old-school 16mm film (although using the Canon 7D for the subway scenes), the cinematographer crafts a documentary-meets-giallo palette and texture, reinventing the thriller in the way that "Pi" reinvented science fiction. The result is one of the pair's finest collaborations to date, clearly building upon the combined experience of Aronofsky and Libatique.
Jody Lee Lipes
"Tiny Furniture"
Working with a small budget and a smaller camera, cinematographer Jody Lee
Lipes and writer-director-star Lena Dunham set their sights high with "Tiny Furniture," a Gen-Y comedy that crosses a "Manhattan"-era Woody Allen aesthetic with the earthy naturalism of Nicole Holofcener. The result is a dark, funny, and shockingly brave character comedy chronicling a late bloomer's awkward coming of age.
Shooting around New York on a tiny $1,500 Canon 7D camera that could be found at your local Best Buy, the filmmakers created a look that mirrored the distance and alienation of its protagonist, Aura, as she returns to the "real world" after college and lives with her mother, Siri, and sister, Nadine (played by the director's real-life mother Laurie Simmons and sister Grace Dunham). The scenes in Siri's Manhattan apartment/photography studio, with its starched-white tones and too-clean-looking cabinets starkly contrast with Aura's messy return to civilian life after her coddling college career. The camera frequently gives the audience a bigger-picture view of the scene than the characters have of themselves, underlining the absurdity, awkwardness, and arrogance of indulged youth and their inability to deal with the outside world or even their own peers: the blatant truth the audience can clearly see and the characters cannot. Lipes, whose biggest credit to date is the IFC comedy series "The Whitest Kids U'Know," perfectly balances uncomfortable intimacy and discomforting distance while constructing a look that whacks naturalism on the head without feeling forced or overly stylized. Lipes' New York City feels at once safe enough for a young person to make mistakes yet too large to comprehend—an uncomfortable container for post-adolescence, but the best place for Aura to mourn for her lost childhood while preparing for an adulthood she clearly has no idea how to navigate.
Michael McDonough
"Winter's Bone"
Not since Rian Johnson's 2005 high school detective yarn "Brick" has the noir film been so perfectly deconstructed and reassembled as it is in Debra Granik's "Winter's Bone." The film concerns 17-year-old Ree Dolly (Jennifer Lawrence) in her quest to track down her reprobate, bail-jumping father before their house—which her father used as collateral to post bail—is taken and her mother and two younger siblings are left homeless. Taking place in the bleakest conceivable corner of the Ozarks, the film is populated by some of society's most frightening castaways. Crystal meth is not just a drug in this junkyard of a world, it's everything to the inhabitants. Ree, who has never used meth, has to consort with dangerous characters to find her dad, dead or alive, and nobody wants to help her.
The style of the film is naturalistic without falling into the indie-film trap of "shakycam," and the visual conventions of the overdone noir genre are turned upside down and made fresh. Bringing this bleakness to life is cinematographer Michael McDonough, who paints the washed-out world in harshly muted blue and brown tones and makes everything feel overcast and about to get even darker. The homes exude the desperation and squalor of people forced into the vicious circle of drug addiction and drug sales and production to support that habit. McDonough leans heavily on fly-on-the-wall hand-held photography to drop the audience into this world, which almost feels monochromatic anyway, in this movie that never lets style overtake the central importance of the characters or the story.
Harris Savides
"Greenberg"
Noah Baumbach's "Greenberg" is primarily a character piece: Everything
Baumbach poured into the Ben Stiller–starring concoction seems designed to highlight character above all else. Helping to stir the brew is cinematographer Harris Savides, whose colorful-yet-naturalistic images underscore the midlife malaise of the movie's title character. Stiller's Greenberg is a man in his early 40s with mental problems, returning to L.A. from New York City to do… nothing, basically. He confronts people he has wronged in the past, including a broken-down ex-bandmate (Rhys Ifans), and wrongs a few new people, including his brother's personal assistant, Florence (Greta Gerwig).
The film shines a spotlight on the pathetic disconnection of Greenberg's existence, and that disconnection is the essence of the film's cinematography. Having worked repeatedly with auteurs as stylistically diverse as Gus Van Sant ("Elephant," "Milk") and David Fincher ("The Game," "Zodiac"), Savides is adept at crawling into a director's personal style and enhancing it from the inside. Savides makes every space feel as awkward and uncomfortable for the audience as it does for Greenberg, while filling the screen with warts-and-all close-ups of the movie's characters.
In Greenberg's brother's house, where he crashes throughout the story, Savides creates a feeling that is at once cavernous and claustrophobic. Florence's small white-walled apartment feels too bright and too small, its cruddiness serving as the perfect backdrop for Florence and Greenberg's failed attempts at the physical intimacy that neither of them is able to reach. With "Greenberg," Savides has created the perfect visual style to put the audience into the main character's head as he tries, unsuccessfully, to see into his own heart.