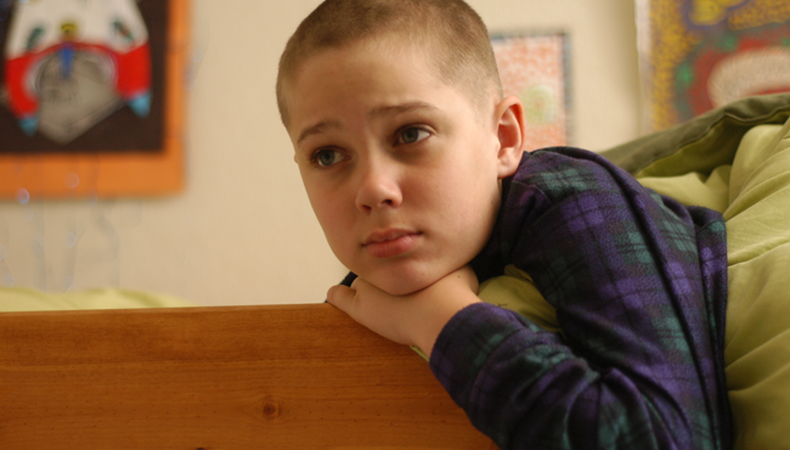 Most people grow up with a small amount of their lives being documented. Photos from birthdays and vacations, framed portraits of the family, and holiday camcorder sessions are usually the norm. But, with Ellar Coltrane, anyone willing to pay the price of admission to "Boyhood" can see him grow up in a matter of hours.
"It was very emotional," Coltrane remarked at a recent Q&A in New York. "I think everyone wonders how you change from day-to-day much less over the period of a decade or more than a decade. Seeing how I looked at this age and seeing how I looked at this age -- there's something about it moving and talking and to have that kind of put in my face, it was intense."
The story follows Mason (Coltrane) over 12 years as he maneuvers his way through childhood and beyond. Starring Ethan Hawke and Patricia Arquette as Mason's parents and newcomer Lorelei Linklater as his sister Samantha, the film has picked up numerous awards already with three Golden Globe wins, and looks to round out its trophy case with six Academy Award nominations.
Richard Linklater, who won the Golden Globe for Best Director for "Boyhood" and was nominated in the same category for the Oscars, said he had an idea when Coltrane would be the proverbial boy in the film when the Austin native auditioned as a child.
"I had the feeling Ellar was going to be an artist of some kind even at that age, in part because his parents are both artists but also there was just something unique about him," Linklater said. "And I felt the world he was growing up in would lend itself to what we were doing. It became more and more apparent how smart and interesting Ellar was, and it was a pleasure just watching his life unfold."
To learn more about the making of "Boyhood" check out this featurette: