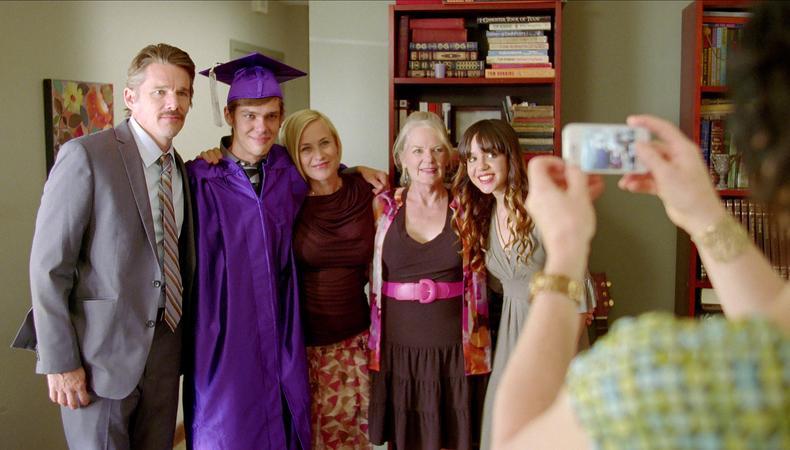 Filmed for more than a decade with the same cast, and fresh off Academy Award nominations, "Boyhood" is a story of growing up as seen through the eyes of a child named Mason (played by Ellar Coltrane). The picture stars Ethan Hawke and Arquette as Mason's parents and newcomer Lorelei Linklater as his sister Samantha.
"It was like a friendship where you run into the friend every year and just pick up right where you left off. It was like that," Linklater said at a recent panel in NYC. "I don't think it was ever any big plotting thing where we had to figure out what we were doing; we just sort of established these characters and just kind of grew with them."
The ensemble cast of Hawke, Arquette, Coltrane and Linklater has drummed up a lot of buzz this awards season, with Aquette taking home a Golden Globe win for Best Supporting Actress in a Motion Picture.
"[Linklater would] call us months before to talk about that year's stuff, and we would come together and we'd bond just like friends who missed each other," Arquette said. "[We'd talk] about the material, [read] about the material, [talk] about stories in our lives or friends' lives that correlated, and just that working process brought you back to things."
Check out this exclusive featurette from IFC films on the making of "Boyhood."