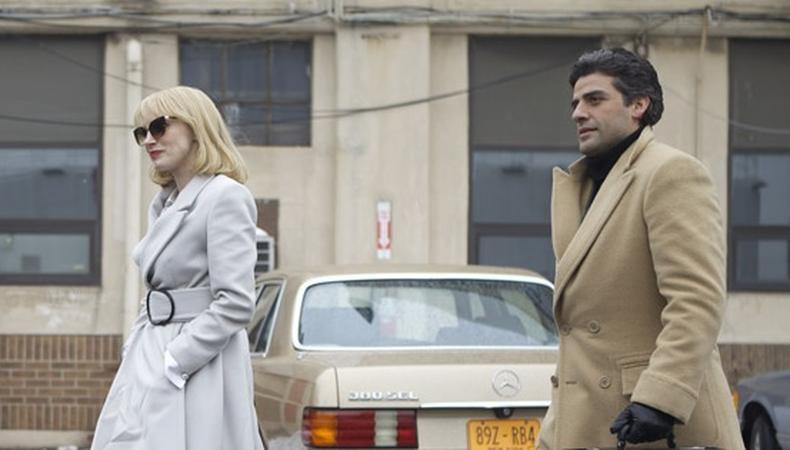 Oscar Isaac and Jessica Chastain have been running in the same circles for quite a while now. Ever since meeting at Juilliard's drama program, they've been crossing paths for nearly a decade, and it seems their respective star powers have finally aligned in "A Most Violent Year."
"Both of them fall into that category of the ten-year overnight success story, where an actor toils dutifully for years in the theater, on television or in independent film," Producer Neal Dodson said. "Three years ago Chastain had six or seven movies come out in the same year — all of which she was brilliant in. It was a similar story with Oscar."
Isaac plays Abel Morales, an immigrant trying to find his way in the 1980s Brooklyn, while Chastain plays his wife Anna, a good wife and mother who harbors darker tendencies as a businesswoman.
"It really felt like a journey — like these people knew and understood each other, and could be at their ugliest together," Isaac said. "But there was always this sense of safety with them; they complemented each other in a good way. There was tremendous comfort in the fact that Jessica and I already knew each other."
Being familiar with each other, Chastain and Isaac got together before production began to do a little homework on their respective characters and their relationship.
"I felt all along that Abel and Anna loved each other very much — they're perfect for each other, to be honest," Chastain said. "But we wanted to find out more. Oscar and I decided that they probably met in high school and then started a family, each playing their respective role. As much as they fight and have disagreements over the course of the movie, it only fuels their love and makes them stronger."
"A Most Violent Year" opens December 31 in New York and Los Angeles, and gets a nationwide release in January, 2015.