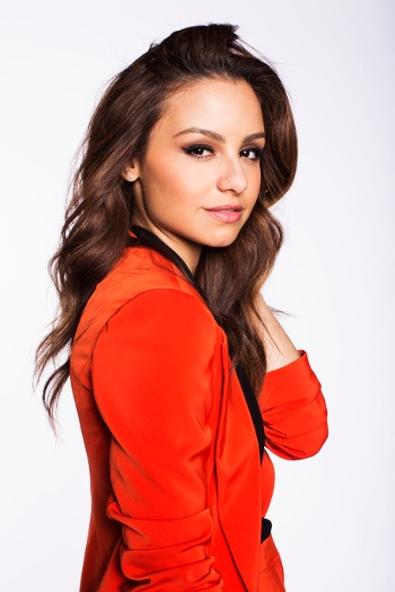 On FX's "The Americans," Aimee Carrero has made an immediate impression as Lucia, a Sandinista who's working undercover with the Russians in D.C. The character recently [spoiler alert!] seduced and murdered a congressional aide, but unlike Keri Russell's steely spy Elizabeth, she felt bad about it. Carrero tells Backstage about playing an insurgent with heart.
On selling Lucia's murder scene.
"It was hard for me to get through it without having a breakdown every single time. And the director, Charlotte Sieling, pulled me aside and said, 'Look, if you experience this catharsis for the audience, then they're not going to trust you. If Lucia has a breakdown, then how is the audience going to trust that she'll make it to the next mission?' And she was so right about that. As actors, one of the best but hardest things to learn how to do is have restraint."
On Lucia's relationship to Elizabeth.
"When the writers created this character, it was a tool for Elizabeth to look back on what maybe she once was when she first started. It's an opportunity for Elizabeth to try to mentor this very idealistic, very naive girl, but also to re-evaluate where she's at herself."
On mastering all those accents after growing up in Miami.
"They set me up with a wonderful dialect coach named Jerome Butler. Because I come from such a melting pot, things will bleed in. I'll be trying to do a Nicaraguan accent, and then a Cuban accent will come out. So he was really helpful in helping me figure out where to place the sound!"
On talking like a Nicaraguan who's pretending to be Costa Rican.
"My uncle's Costa Rican, so that was a wonderful resource. There were a few things that maybe a Costa Rican wouldn't say, and they were very open to my suggestions when I said, 'I talked to so-and-so about this, they're from this part of the world, and this isn't something they would say. Instead, they would say this.' And they were so easy. They said, 'Yeah, change it. We love that. Go for it.' "
On understanding Sandinista rage.
"I majored in international relations in college, and I actually traveled to Nicaragua. This was years ago, and I met with women that would have been Lucia's age in 1982. They definitely took up arms and fought for their villages.
"But also, I grew up in Miami, which has a lot of people who fled Cuba after Castro took power. So for me to play a Communist is really interesting, because I grew up hearing these terrible stories. But in speaking to these women in Nicaragua, it's almost like there was a face to the cause. It humanized it for me."