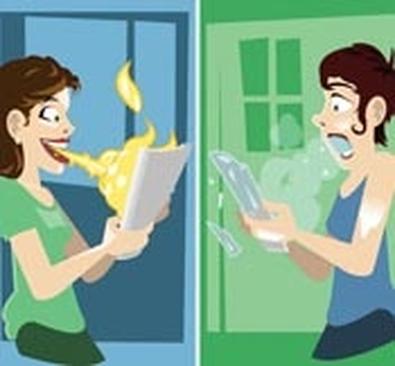 You show up for an audition with sides memorized, prepared, and perfected -- then the casting director hands you page after page of a whole new scene. Maybe you were expecting some time to get ready before your audition, but the producers expect you to take the script unseen and start reading with no direct knowledge of the ending, relying strictly on instinct. In Back Stage's Spotlight on Cold Reading Technique, we explore the art of the cold read.
The Heat Is On
Ashley Avis got the sides for a feature film two days before her audition. She memorized the six or seven pages, only to be told when she arrived that she'd received the wrong sides. More commonly, casting directors for on-camera work sometimes ask actors to read a different scene instead of, or in addition to, the one they prepared, usually without benefit of having read the entire script. So actors can find themselves facing what cold reading guru Margie Haber calls the "frozen" reading. Back Stage gives you some ways to deal.
The Warm Truth About Cold Readings
Cold reading can be either harrowing or exciting. Typically, the text is made available to actors anywhere from mere minutes to days before the audition. So what can be gained from reading aloud from a script you've never seen before? Back Stage has some tips for you to hone your cold reading skills.