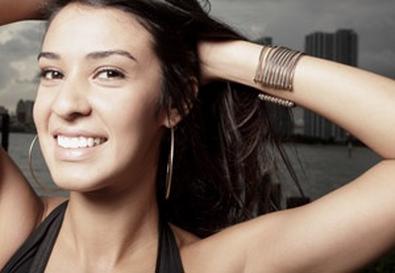 In our Spotlight on Headshots and Marketing Tools, Back Stage is focusing on tips for taking a specific type of headshot, ways to enhance your thumbnail photo, and tips from demo reel producers on how to avoid common mistakes.
"At the heart of it, actors mistake the purpose of the demo reel," says demo reel producer Robert Campbell of QuickNickel Video. "They think it should be designed to get them a job, but that's wrong. Its purpose is to make people less terrified to hire you, because they get fired for picking the wrong actor.
Read our stories below.
Shoot For the Target
Most aspiring actors can dutifully recite the basic tenets of a good headshot: must look like you, must be current, must capture a bit of who you are as an actor. But as electronic submissions and online casting become more prevalent, a simple, solid headshot may not be enough.
Common Mistakes
Demo reel producer David Manship of EditPlus describes problems that plague actor reels: "Though assembling video clips together in sequence is somewhat easy today with editing software on most computers, the difference an editing professional brings to the material can be like night and day. Since this business is competitive and only one actor will get the part, you should use any advantage you can get."
When Less Is More: The Art of the Thumbnail Photo
Like a regular headshot, a thumbnail has to look exactly like the actor and to "pop," says Jamie Harris, an agent with the Clear Talent Group in New York. But the need to pop is even more critical online, he adds, where a dozen or more thumbnails may appear on a page.