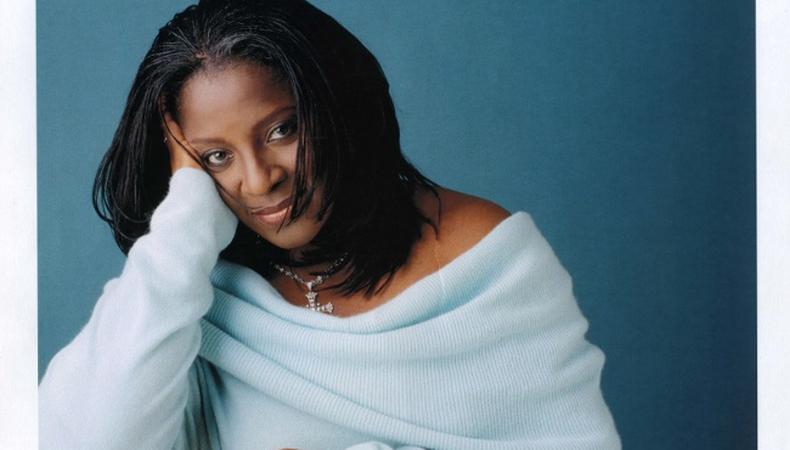 LaTanya Richardson Jackson had no idea she'd play Lena Younger in the revival of "A Raisin in the Sun" (starring Denzel Washington, mind you) until one Saturday, when the play was already in rehearsals and she received a call about replacing Diahann Carroll. Stage managers were in her and husband Samuel L. Jackson's house that night with the script. Now she's tackling the role with tenacity and just "doing her" onstage.
On being asked to play Lena Younger.
"I didn't realize until they walked in here that night, the two stage managers, with those two big binders, what I had bit into. That's a massive play.... When you see the size of the script, all you can see are lines, lines, lines, and we got how much time? I thought, Oh, Lord!"
On learning the part on such short notice.
"I'm just jumping in, flying by the seat of my pants.... It's one of the highlights of my lifetime. Of. My. Lifetime. I can't thank enough God and the actors that I get to work with every day, starting with Denzel. He has been…the most loving companion in this that I could have ever dreamed about having. The same thing about Sophie [Okonedo] and Anika [Noni Rose], and my little Jason [Dirden], who I've been watching since he was in Morehouse [College]. Sean [Patrick Thomas] and Stephen McKinley [Henderson]—you don't get better."
On working with Denzel Washington.
"Because his presence looms so strongly as 'Denzel the Movie Star,' he carries a certain intimidation that makes the best of actors reticent about their approach to him. I'm probably just too stupid or love him too much to even care about all of that—I'm doing me! I remember what it was like to be on the stage with him because we worked together on the New York Shakespeare Festival a hundred years ago. You just jump in. It's what we were used to doing. He said, 'We ain't forgot.' I said, 'No, that's not the cloth we cut from.' "
On the emotional heaviness of the play.
"It's hard for me to slap Beneatha. That's the hardest thing for me, to slap Beneatha. We practice that every day. Every moment in [the play] has its challenges, but that one I would say is particularly challenging because I'm the last one to raise my hand to somebody's face. I grew up in the South and my grandmother used to always say, 'Don't hit people in the face!' and I just never got over that. That slap is pretty hard! That's a real slap! Certain scenes with Walter Lee are hard for me to watch him where he's very vulnerable, and that vulnerability touches me beyond being the mother. Certain things that I have to stand and deal with with him, I just want to say, 'I know, baby. You are so right. Screw these people!' "
On drawing from her life to play Lena.
"I'm trying to homogenize a lot of different women whom I have known, including my grandmother, and trying to bring it to a more modern existence so that it does stay relevant. Kenny [Leon, the director] said it very well—he's trying to have us give an intimate experience inside of a huge play. It's a big play with big themes and big poetic language, but he's trying to make it intimate enough so that it seems like dialogue—that it just seems like you really are watching a family unfold. A lot of things that get said, as poetic as they are, what makes them more modern now is that we're not allowed to lay in it. I got some lines that I just want to preach. And he's like, 'You can't be up there preaching! It's more poignant when you don't, trust me!' It just gets so good to me sometimes!"
Like this post? Check out last week's Spotlight On, featuring Jared Harris.