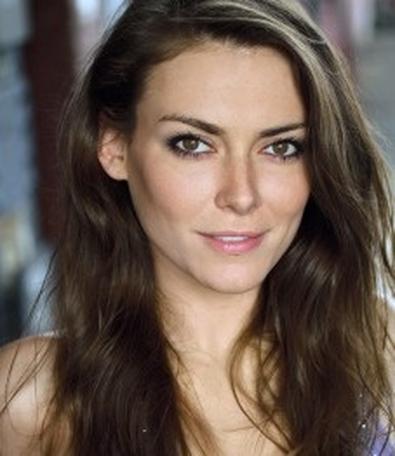 Campbell is making her Off-Broadway debut in the solo show "The Surrender," based on Toni Bentley's erotic memoir and playing through Feb. 2 at Theatre Row's Clurman Theatre.
On being terrified.
"It's a scary, scary prospect but that's what's so awesome about it. That's one of the reasons I took it, because it terrified of me. I read the first few pages and I thought, Oh, no no no, I can't do this! But I kept reading and [Bentley] is so great with words and very smart, and it's not just another gratuitous sex play. This is really interesting and really bracing, and her humor won me over. You can't take yourself too seriously with these things."
On coming to terms with sexually explicit content.
"At the end of the day, you say it enough times that it doesn't become shocking to you anymore. It becomes a normal part of your speech. But because the play is about so much more than sex, the language of sex becomes something bigger. It becomes about these words that are catalysts for a larger meaning, so they become less perverse and more spiritual."
On initiating conversations.
"Theater is something we want to do so people come and have conversations about it. And this play will automatically do that! We hope they come to Shakespeare and have a conversation about life and love, but you don't know automatically know if they will. But this will force people to talk!"
On becoming closer with her friends.
"This process has made me so much more willing and able to talk about things because it's not necessarily my experience, but it informs me as a person. I ask [friends] questions about anal sex and their sex lives, and these people I've known for years and years I'm having conversations with them I've never had before! I think it's a wonderful thing. It really has completely given me a new perspective."