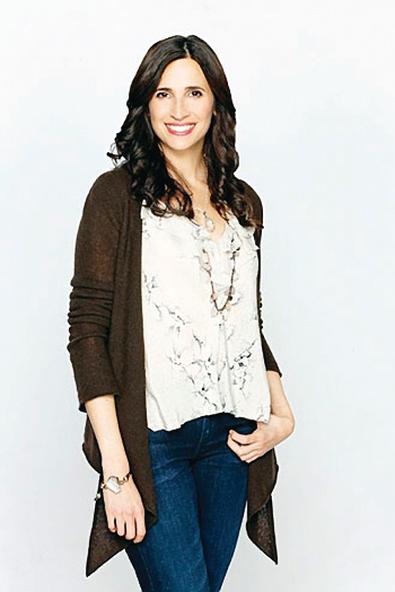 Michaela Watkins is currently killing it as the hippy-dippy Jackie on ABC's fantastic "Trophy Wife." But in addition to that sitcom, her comedy series "Benched" (co-created with Damon Jones and starring Eliza Coupe) was just picked up by USA. She spoke to us about working on both projects.
On watching Coupe play the role she meant for herself.
"I was actually patting my back on how mature I was. [Laughs] I'm learning so much behind the scenes that if I had split focus for a second I'd be bad at both things. So it was really nice to be a writer-producer and let someone else worry about wearing heels and not smearing makeup. When it wins Emmys, I'll drop-kick her. But she's just so good!"
On the casting lesson she learned from "Benched."
"[Auditioning is] like dating boys when you're a teenager. You spend so much time wondering what they're thinking. They're not thinking about anything! They're not thinking about you. The same thing with casting. All you want is someone to come in and solve your problem. They can be as great as great can be, but if they don't solve your problem, you just wish them well."
On the joys of "Trophy Wife."
"Every script is like a wrapped present, and I unwrap it and go, 'Yes! No eyebrows!' I get to do physical comedy! When do women get to do physical comedy? Very rarely. And I feel very lucky because I have a character they can throw a ton at and I go, 'OK, she can do that, I guess.' I think she's an idiot savant, I really do."
On when she found Jackie.
"I feel like I found Jackie in the audition. I just decided that I knew what her thought process was, and I knew she can't act like an idiot or flaky; she has to be doing her best. And I just know people like her who are all too honest by half, an honesty that's too honest. And I was definitely encouraged by the fact that everyone in the room laughed really hard. It's so rare that a character comes directly into your mitt, and it's so satisfying when that happens!"