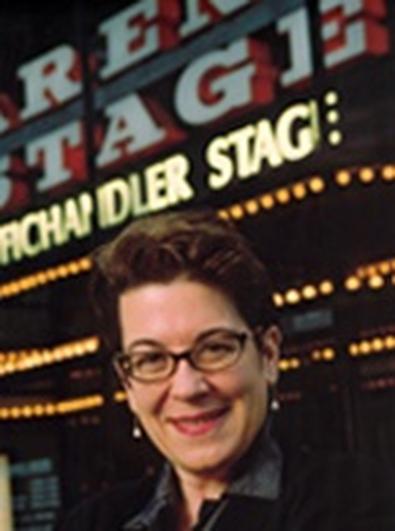 With regional theatres announcing their lineups for the 2007-08 season and preparing for general auditions, Back Stage spoke with artistic directors at several major regional houses about how they plan a season and what considerations shape their programming choices.
We learned that some seasons are actor- or director-driven, some reflect relationships with established playwrights, some mine classics for contemporary resonance, some feature responses to local or national politics or champion new works, and some are determined by nuts-and-bolts factors like house size.
Read on for insight into the planning processes of some of America's most dynamic theatrical minds, along with auditioning tips from experienced regional casting directors.
Arena Stage, Washington, D.C.
Artistic Director Molly Smith says season planning at Washington, D.C.'s 57-year-old Arena Stage is a two-year collaborative process with three primary focuses: "the stories that we really need to tell now, the artists that are fascinated by these stories, and the community that we believe will come to these stories." She meets weekly with her dramaturge, her production team, and Executive Director Stephen Richard to discuss artists, playwrights, and what's happening nationally and locally. Starting with 100 to 150 projects, they look at musicals -- "because that's the seminal American art form," Smith says -- and the dynamic between comedies and dramas. New plays are often commissioned several years in advance, then workshopped extensively before premiering.
Smith, who became artistic director in 1998 after 19 years at Perseverance Theatre in Juneau, Alaska, says the upcoming roster reflects Washington's diverse demographics. The Arena's African-American audience is among America's largest, making the premiere of Tim Acito's musical adaptation of Gloria Naylor's award-winning novel The Women of Brewster Place a natural choice. She's also excited about Moisés Kaufman's 33 Variations [working title], which he will also direct. "It's about Beethoven's obsession with Diabelli's composition," Smith explains. "He initially rejected it, and then he changed his mind. And the question is why.... The story really takes us into the heart of the creative process." The dreams-themed season also includes Lisa Kron's critically acclaimed Well; Charles Ludlam's The Mystery of Irma Vep (chosen specifically "to showcase the comic brilliance of [actors] Brad Oscar and Fred Shiffman," according to Smith); an Arthur Miller festival; a Dickens adaptation, Christmas Carol 1941; and a new musical about Ella Fitzgerald.
The Tony Award-winning Arena has an affiliated-artist program but no resident company. Resident casting director Eli Dawson wants actors to feel confident, relaxed, and empowered, and he creates a supportive audition-room environment. He advises actors not to think about the season specifically, because talented performers who showcase their best qualities and attributes will be remembered. Dawson asks himself, "Is this someone who I want to spend more time with and possibly have in my theatre for two months?"
Goodman Theatre, Chicago
Robert Falls, who has helmed Chicago's 82-year-old Goodman Theatre since 1986, says directors -- including resident directors Frank Galati, Regina Taylor, Chuck Smith, Mary Zimmerman, and Henry Godinez -- contribute strongly toward season planning. "We're doing Eduardo Machado's The Cook because Henry Godinez has been wanting to do that play for some time," Falls says. Godinez also curates the Goodman's annual Latino Theatre Festival. And while Falls will direct Conor McPherson's Shining City, which Falls directed on Broadway, he says his greatest inspiration for planning the 2007-08 season was American playwrights, specifically a commitment to young playwright Sarah Ruhl: "She's sort of a hometown girl in that she grew up here in Evanston and Winnetka. And we had a tremendous success with her with Clean House." Falls is building his season around Ruhl's grand-scale epic, Passion Play: A Cycle.
The Goodman recently instituted a series of tributes to American playwrights, including Edward Albee, August Wilson, and David Mamet. "I really wanted to do something with Horton Foote; I really love his play The Trip to Bountiful," says the Tony-winning Falls, who'll revive that play this season with Lois Smith. "So having Horton, who just turned 91, and Sarah Ruhl, who's at the beginning of a wonderful career, was a great thing." New works by Chicagoans Ifa Bayeza (The Ballad of Emmett Till) and Rebecca Gilman (the book for The Boys Are Coming Home, with music and lyrics by Leslie Arden) complete the roster.
The Goodman, which has no resident company, draws actors mostly from the Chicago area. Casting director Adam Belcuore says that from the moment you step into the building, "you're essentially demonstrating whether you're a joy to work with and a creative force that's worth collaborating with." Belcuore says vocal support and the ability to project are essential for the 856-seat house: "Doing a very filmic small monologue is not the greatest idea." He advises staying within time limits, choosing season-appropriate material, and remembering that "classical means verse -- heightened language." Like Dawson, Belcuore wants actors to feel empowered and to focus on the joy of performing, not on whether they'll be hired: "We want great people to come in and work with us."
Guthrie Theater, Minneapolis
Like Smith and Falls, Joe Dowling, director of Minneapolis' Guthrie Theater, says season planning is collaborative. He meets regularly with artistic advisor James Houghton, as well as directors and actors interested in particular projects. He says that award-winning poet Robert Bly's translation of Ibsen's Peer Gynt "made sense this season because he was ready with it, and he had done a number of drafts."
Dowling, who came on board in 1995 after a distinguished career helming Ireland's Abbey and Gaiety theatres, says a new proscenium makes more contemporary works possible this season: "I've worked with Brian Friel for over 30 years. Dancing at Lughnasa I did once in Dublin and enjoyed doing it, and I wanted to do it again." Director Casey Stangl suggested Wendy Wasserstein's Third. "She stands out as one of the most interesting contemporary writers," Dowling says. "The very fact that this was her last play and that we haven't done one before, it felt right." His impetus for choosing Heather Raffo's 9 Parts of Desire was young Minneapolis director Joel Sass and "the wonderful actor Kate Eifrig." Dowling is reviving his 1996-97 production of A Midsummer Night's Dream because, he says, "with the lovers, the fairies, and all of those great parts, it's perfect Shakespeare [for the] really wonderful young actors" developed through Guthrie's training program. Thomas Kilroy's The Secret Fall of Constance Wilde is fascinating, Dowling adds, because "we know about the story of Oscar [Wilde] and Bosie, but we don't much know what happened to his wife."
Other season highlights include Jeffrey Hatcher's adaptation of Gogol's The Government Inspector, Alan Stanford's version of Jane Eyre, Noël Coward's Private Lives, Samuel Beckett's Happy Days, Naomi Iizuka's After a Hundred Years, and the Royal Shakespeare Company's touring productions of King Lear and The Seagull, both with Ian McKellen.
Although the Guthrie no longer maintains a resident company, John Miller-Stephany, the theatre's associate artistic director, says as many as 24 Twin Cities actors are under contract annually. He encourages actors to approach auditions as pleasant business transactions and to follow directions: "There's nothing that gets an actor off on the wrong foot [more than] when we've instructed actors to prepare a certain thing and to work a certain way, and then they come in and they're not ready to do that." Miller-Stephany advises actors to have several Shakespeare monologues prepared and to make strong, specific, active choices. But if they're asked to make an adjustment, "they've got to be willing and able to let those choices go," he warns. Like Dawson, Miller-Stephany also considers whether actors will be good collaborators and responsible employees.
Wilma Theater, Philadelphia
The 2007-08 season at Philadelphia's 296-seat Wilma Theater -- four plays, including Sarah Ruhl's Eurydice -- will be announced soon. Co-Artistic Director Jiri Zizka says the roster will include modern classics and new plays that he and his wife, Blanka, also co-artistic director, are interested in directing. To find them, the Zizkas, who assumed leadership in 1981, and dramaturge Walter Bilderback read about 300 plays a year. "We are also very committed to long-term relationships with playwrights, like Sarah Ruhl, whose play The Clean House we produced before it came to New York," Jiri Zizka says. "Another example is Tom Stoppard. We produced six of his plays." The Wilma cultivates ongoing relationships with playwrights Doug Wright, Mark Saltzman, Itamar Moses, Ken Ludwig, and others. "We have produced one or two of their plays, and we're looking forward to continuing to sustain that relationship," he says.
Zizka explains, "We're not really trying to please the audience, although we are very happy when they show up. But it's definitely artistically driven, and in that respect there could be a political response, or there could be a response to something that's going on in our society." The Wilma's commissioning program, which currently includes Moses and Lynn Nottage, factors strongly in season planning. "We've commissioned a dozen writers, and they're constantly being workshopped and read," Zizka says. "Several of them, like Raw Boys by Dael Orlandersmith or Embarrassments [by Laurence Klavan and Polly Pen], have made it to the main stage."
The Wilma, which offers acting classes, has no resident company. Casting director Bill Felty says, "One of the mistakes most actors make is they come in very well prepared as far as their acting skills go, but a lot of actors aren't very knowledgeable about the theatre." Felty asks himself if the actor can play the part, "but then I also like to see who the person is that I'm getting and why they want to work for us." He advises actors to read the Wilma's mission statement and production history. If an actor can talk about a specific role, project, or the Wilma, Felty says, "the audition will go a lot better."
Alley Theatre, Houston
The upcoming season at Houston's 60-year-old Alley Theatre, winner of the Tonys' 1996 regional theatre award, includes John Patrick Shanley's Doubt, Joseph Kesselring's Arsenic and Old Lace, Randal Myler's Love, Janis, Glen Berger's Underneath the Lintel, the world premiere of The Gershwins' An American in Paris (book by Ken Ludwig, score by George and Ira Gershwin), and Othello. Gregory Boyd, artistic director since 1989, says he's cognizant of two factors when picking a season: artists and audience. "We define artists by the family of artists that are the resident company and the extended family of artists that are designers, directors, and composers that work with us," says Boyd, whose theatre numbers Vanessa and Corin Redgrave among its artistic associates. "One of the main rationales for what titles we pick is related to what the makeup of the company is in that particular season."
The Lieutenant of Inishmore is part of the upcoming season because the Alley's audience has seen its actors do The Pillowman and The Beauty Queen of Leenane. Boyd calls it "an ongoing conversation with the audience and Martin McDonagh." Commissioned works coming down the pipeline are another factor in planning. And real estate -- the Alley's 824-seat and 310-seat houses -- also drives decision-making. "In the 824-seat house, you want to do plays of some size and scale," Boyd says, while the current season's Subject to Fits by Robert Montgomery "is downstairs because it's a play that has a kind of dense language to it, so you want the audience to be closer."
The Alley has a 15-actor resident company and plans to add three annually until it reaches 24. James Black, the associate director responsible for casting, says he's looking for that certain indefinable quality: "Presence. Pop. Confidence without arrogance. Someone who demands your eye land on them and remain. And most important: mystery." Black's tips: "Tease me. Make me want to know more about you as a person and performer. Don't use me as a scene partner. I'm here to look at you, not act with you. Avoid overly intense monologues -- the simpler, the better. I need to see if you can communicate before I need to see if you can cry. Have more than two pieces prepared. Be polite, but don't oversell.... No reviews or photos of you in costumes or wigs."
American Conservatory Theater, San Francisco
Carey Perloff, artistic director of San Francisco's Tony-winning American Conservatory Theater since 1992, says ACT's seasons combine plays she and other directors are drawn to, works suitable for her six-actor core company, and "projects that fit the world at the moment." Perloff, former head of Manhattan's Classic Stage Company, often starts by asking actors, "What are you hungriest to do now?" For example, she says, "Our wonderful leading lady, René Augesen, said, 'This fall, when the country is going to be in the throes of an election and there's a lot of despair around, what I'd most love to do is The Rainmaker.... I want to do a play that has real hope.' " Augesen is also one of the artistic director's reasons for directing a revival of John Ford's 'Tis Pity She's a Whore, Perloff says: "It's a very big, very sexy, very dangerous play." Similarly, she chose Athol Fugard's The Blood Knot for Steven Anthony Jones and new company member Jack Willis.
Perloff says world events often make her think, "How can I respond to this theatrically?" Her audience is engaged, literate, smart, and political, she explains: "Corrupt city politics is a big issue in San Francisco right now," so she chose Nikolai Gogol's The Government Inspector. She says her audience particularly adores the work of Stoppard, Mamet, Sam Shepard, and August Wilson -- writers whose work she describes as "plays with really rich language and really broad theatricality" -- so she's reviving Mamet's Speed-the-Plow and Shepard's Curse of the Starving Class. Perloff also loves to start seasons with a powerful visionary reimagining of a classic, so John Doyle's acclaimed pared-down Sweeney Todd completes the roster.
Casting director Meryl Shaw encourages actors to choose high-quality dramatic literature close to their castable range. "If they walk into the room with a real zest for performing, it's going to be a very energized and interesting audition," she says. Like Miller-Stephany, Shaw wants to see strong, enthusiastic choices: "Try to give the monologue itself a real beginning and end." A general audition is a rare moment when actors are in complete control, she adds, and they should enjoy the power of their choices -- how they dress, how they present material -- as well as the opportunity to get valuable coaching. She also advises actors to research ACT's aesthetic taste and present season-appropriate material.
Oregon Shakespeare Festival, Ashland
Ashland's Tony-winning Oregon Shakespeare Festival, which presents 11 classic and contemporary plays annually, has a company of more than 80 actors -- the largest in America. "Anything that I would do and anything, frankly, that I would not do would make a statement," says incoming artistic director Bill Rauch, who helmed L.A.'s Cornerstone Theater Company for 20 years. "That made me want to be extra thoughtful." Rauch says he inherited a great, inclusive system: "I work closely with Lue Morgan Douthit, director of literary development and dramaturgy, and through lots of conversations we pick a good 30 plays for a group called Boarshead to read." That group includes representatives from every department as well as five company actors.
Rauch is excited about presenting classics from outside the Western canon at the 72-year-old theatre. He'll start with OSF's first Sanskrit play, The Clay Cart, an ancient Indian domestic love story he describes as "very Shakespearean," with political intrigue, capital punishment, and comic subplots. "OSF has a very strong group of Latino and African-American actors, as well as white actors," he explains, "but the company does not have as many Asian-American actors. Doing an Asian classic immediately helps set priorities [for company growth]." Actor input is key. When actors pointed out that a play under consideration had some good parts but that, as Rauch puts it, "most of the roles were not going to be as gratifying for people to run for 120 performances," he tabled it. And when he emailed all 524 employees asking for ideas, there was a huge cry for 20th-century American classics. "So it's not at all coincidental that we're doing August Wilson, Arthur Miller, and Thornton Wilder," he says.
Rauch says he's passionate about new writers and experienced directors with whom he wants to work. Libby Appel, Rauch's predecessor, was consulted first. Miller's A View From the Bridge was her top choice. OSF directing stalwart Laird Williamson suggested Coriolanus, which seemed perfect for a presidential election year. To honor Chay Yew's desire to direct an American classic, Rauch chose Our Town -- which will be the first 20th-century work ever mounted on OSF's 1,200-seat outdoor Elizabethan stage. Rauch sees Our Town as another work of Shakespearean dimensions: It requires masterful actors, an audience's imaginative leap, and scant scenery. Wilson's Fences, Jeff Whitty's The Further Adventures of Hedda Gabler, Julie Marie Myatt's Welcome Home, Jenny Sutter, and Luis Alfaro's Breakfast, Lunch & Dinner round out the season.