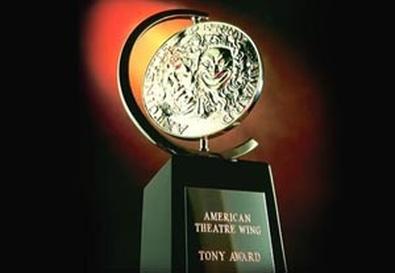 This year Back Stage celebrates this amazing season with one of our biggest Tony Awards Spotlights ever. In addition to our annual profiles of all the acting nominees—39 this year—we turn the focus on cover girl Sutton Foster, a current nominee for "Anything Goes" and a previous winner for "Thoroughly Modern Millie" chat with four first-time nominees; peer into the Lookingglass Theatre Company, winner of this year's Regional Theatre Tony; and browse in the Drama Book Shop, a mainstay of the New York theater community and the recipient of a Tony Honor.
The Tonys will be presented Sunday, June 12, at 8 p.m. EDT in a live telecast by CBS from the Beacon Theatre in New York City. Back Stage will be there, on the red carpet and in the press room. Check BackStage.com, as well as our Facebook and Twitter pages, for live updates.
Letter from the Editor
The 2010-11 Broadway season has been one of the busiest and most diverse in recent memory.
Sutton Foster Taps Another Tony Nomination
The Broadway triple threat has earned a Tony Award and a host of other prizes to enhance bragging rights, but the thrill in being recognized yet again for a Tony has not diminished at all for the star of "Anything Goes."
Did Daniel Radcliffe Steal Your Job?
Celebrities may have taken over the Great White Way, but the effect on theater actors is up for debate.
First-Time Nominees Share Their Broadway Experiences
These four first-time Tony nominees are a pragmatic lot. They are deeply gratified to receive a Tony nod—and, with one exception, to be making their Broadway debut.
'War Horse' Transform Puppets Into Animals
Proof indeed that there is magic in the theater, a horse puppet made of cane, plywood, and mesh has captured the hearts of theatergoers, and its creators are being honored this year with a special Tony Award.

The Drama Book Shop Celebrates Its Tony
Founded in 1917 by the Drama League, the Drama Book Shop became an independent store in 1923. On June 11, the store will receive a Tony Honor for Excellence in the Theatre.
Chicago's Lookingglass Theatre Looks Back
Lookingglass is the fifth Chicago-based company to receive the Regional Theatre Tony Award. What started as eight acting students rebelling against the Establishment has grown into a 22-member ensemble.
Tony Awards Voters Guide
Get ready for the awards on June 12 and brush up on your knowledge of the 39 acting nominees with Back Stage's annual Tony Awards voters guide.
Follow the Tony Awards
Back Stage has the Tonys covered from all angles. Read more on Blog Stage, and follow us on
Facebook
and
Twitter
for live updates on awards night!