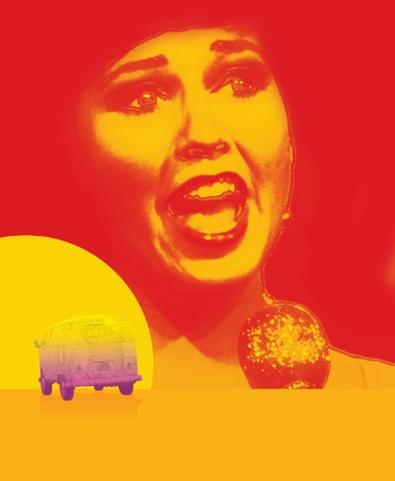 Broadway may slow down over the summer months, but that doesn't mean theaters across the country take vacation. For actors looking to work, summer stock is alive and well and flourishing all over America—not just something out of theater history books.
"Summer theater has long been an important part of the American theater landscape," says Maria Somma, Actors' Equity Association's national director of communications. "There are theaters around the country that do plays and musicals in the summer, and these provide great opportunity for actors to do roles that they may not have the opportunity to do otherwise."
For those who take advantage, stock is an immersive learning experience that can't be picked up in a classroom. It can do wonders for your network, teach important lessons on balancing your craft and your personal life, add points toward your Equity card, provide work weeks toward health and pension contributions for members, and show what it is to work, live with, and live like professionals.
"As a professional person, you want to be able to say that you've worked under those challenging conditions," says Bob Shea, artistic director at the Barnstormers Theatre in Tamworth, N.H. "Summer stock really is a romantic notion because you're working very intensive hours, and you're achieving almost impossible artistic things in very short periods of time."
Founded in 1931, Barnstormers is an Equity and non-Equity theater, one of the longest-running professional summer theaters in the country, and one of the few remaining theaters that maintains an "eight plays in eight weeks" tradition. Barnstormer actors (usually 110 to 120 per season) stay in a former bed and breakfast beside the theater while performing what Shea calls the "collage art" of plays that make up the season.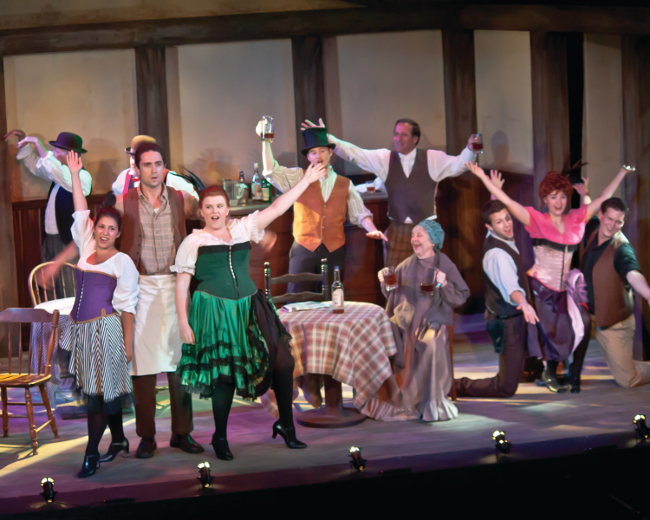 According to Shea, productions on the roster for the 2014 season include Agatha Christie's murder mystery "The Mousetrap"; recent Broadway hit "One Man, Two Guvnors"; "Little Shop of Horrors"; and more. "Obviously the shows you select are eclectic," says Shea. "You want to have a lot of diversity, but you want the plays to complement each other at the same time."
Unlike the "collage" approach at Barnstormers, the Stages Repertory Theatre in Houston caters to musical theater fans looking to escape the sweltering heat.
"Because of the weather, people need an opportunity to think about things in not such an intense way, so we started doing musicals and that has been remarkably successful," says the theater's artistic director, Kenn McLaughlin. "We started with mostly jukebox musicals, and they've run for months and months out of the summer, so it's become this sort of breeding ground for things to kind of move into the main theater."
Stages isn't strictly a stock theater, so the opportunity to work beyond the summer is one of the many things that makes it a great opportunity for up-and-coming actors. The theater has an open-door policy, traveling to various cities—New York, St. Louis, Chicago, and others—for auditions. Some are provided through agents, but McLaughlin, who oversees all casting for the theater, frequently draws from university performing arts programs.
"Our mission is nurturing talent for the field in every aspect of the theater," he says, "so I'm always looking for new talent just out of school, or a few years out of their MFA program. The summer musical becomes a great place for that." (If you're looking for proof of just how great, look to Ben Hope, a former Stages actor who joined the Broadway production of "Once" last year as a replacement lead.)
Also an Equity and non-Equity theater, Stages provides a variety of housing options when needed. "Having been an actor myself and having lived on the road, I know how the hospitality side of things changed what I was able to do," says McLaughlin, "and so I'm proud to say that the actors who work here are really happy with the way we tend to their needs."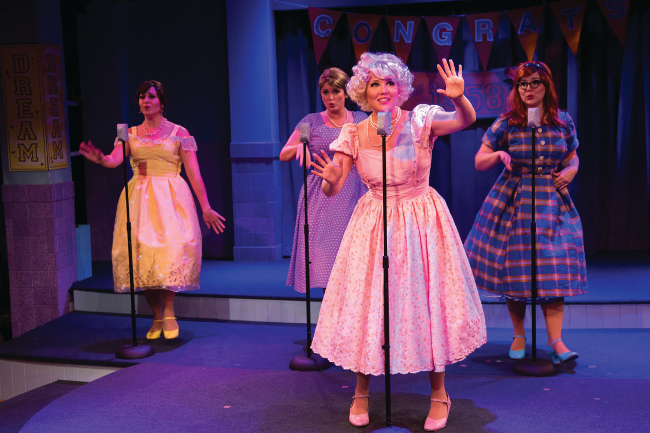 If you're looking for Southern hospitality with a Cajun twist, the Summer Lyric Theatre out of New Orleans' Tulane University celebrates its 47th season this summer with productions of "Cabaret," "A Chorus Line," and "Les Misérables."
"I try to get different periods, costumes, looks, [and] orchestration," says Artistic Director and Tulane University faculty member B. Michael Howard, "so that when [audiences] come in two weeks later, they see a new show and it's nothing like the other one. I love to do a dance show, a real serious vocal singing show, and then something with a lot of tap or dance."
The Lyric is known for making music a priority with a full orchestra every year. "The people here in New Orleans really love good music and good singers," Howard says. "When I do my first auditions, I just want to hear them sing—then if I'm interested, I'll call back the next day and hear them read. Usually, I cast by the end of March. I ask them to know their lines when they get here, know their music, and then we coach them for two weeks and stage it with really quite amazing results."
As summer stock leaves behind its barnyard roots, national theaters continue attracting waves of fresh faces.
"Summer stock really is for the up-and-comers, the ones in or just out of college," explains McLaughlin. "There's something old-fashioned [and] romantic about [summer stock]—it's a classical form of theatergoing in America; it's the way in which it spread throughout the country, so I think we should honor and celebrate it all the time by bringing the community together in the summertime. These kind of archetypal American experiences are important for our field."