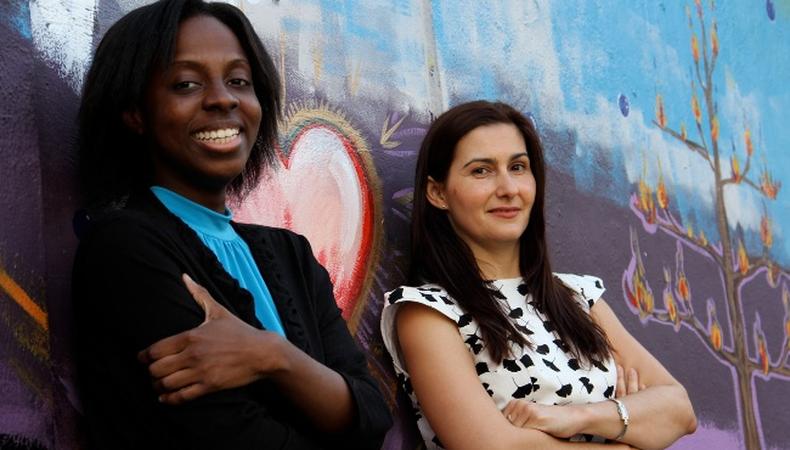 Ever feel like there's a disconnect between how directors perceive you in an audition room and how you perceive yourself? Many actors never get a shot at their dream role, too constrained by the theater industry's common tendency to cast only based on "type." Two thespians, Kendra Augustin and Patricia Cardona Roca, have decided to do something about it.
The Leela NYC Theatre Festival, taking place Aug. 27 and 28 at Centro Español de Queens, will stage contemporary 10–minute plays designed to promote and celebrate nontraditional casting. Hosted by choreographer Gabriela Garcia and actor Irene Turri, this inaugural event hopes to shake up expectations and broaden audiences' minds.
"It was born out of being in [New York City] and wanting work, and to create, and realizing that maybe other people weren't going to make it happen for us," Augustin told Backstage. "There are so many things we feel we don't get the chance to do. So the whole point of this festival is to play roles we don't get to play, or get the chance to even audition for."
Cardona Roca added that the two friends don't oppose traditional casting, but aim instead to "open another door, broaden the scope of what actors can do, give more opportunities not only to the actors themselves, but to the audience to see much more. Sometimes the only context you have with certain cultures is what you see on the screen or in a play, because you don't have friends in that culture. So you think that's the reality because you don't have another reference."
As actors, Augustin and Cardona Roca have seen how stereotypes in theater and other media endure. Cardona Roca, who was born and raised in Spain, said she's been asked to "be more Spanish.... Like, we are not all flamenco dancers. I guess this person wanted me to play the Spanish stereotype." Augustin noted that knowing how casting directors see you has become crucial to getting work. "It's all anyone talks about. You have to know your type and you have to know your brand." The actors of varying ethnicities, nationalities, body types, and sexualities onstage at Leela NYC prove that casting outside the box is a valuable storytelling tool.
When it comes to creating your own content, Augustin and Cardona Roca pointed out that the effort put into auditioning and hoping for a callback could be better channeled toward creating or selecting material that best shows off talent. "Work with people you like and put something together," advised Cardona Roca. "Go out there and do it; show your vision about yourself and the world, and share it."
"Be committed," added Augustin. "If you're going to do something, show up. And once you start, keep going."
For more information on the first annual Leela NYC Theatre Festival, visit leelanycfestival.org.
Inspired by this post? Check out our television audition listings!