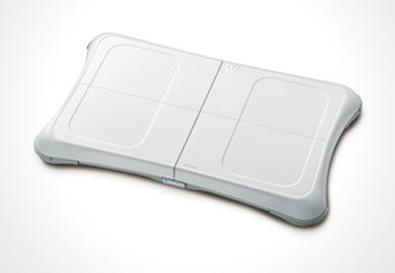 Video gaming has long been the butt of thumb jokes, but may it now thumb its nose at such stereotypes? According to game-sales tracker VGChartz.com, the workout game Wii Fit was the fourth-best-selling video game in the world in 2009. Though the Wii has the most physically interactive setup of the gaming platforms, other systems, such as the Xbox and PlayStation, are hopping on the "exergaming" train. We're betting you have one packed in among your media components. As for working out, what else is that empty space between your TV and couch for?
"When I first got Wii Fit, I was pretty skeptical, but it was surprising how much of a workout you can get out of it," says L.A. actor Victor Isaac, who rotates video games in with other training. Still, the Fit is the weakest of those he has tried, he says. "It didn't keep you constantly moving." Jillian Michaels Fitness Ultimatum is his favorite: "What I liked about Jillian Michaels: You can set up a time, and it [will] roll through from exercise to exercise and jogging in between." He also likes EA Sports Active, which comes with a resistance band and a strap to attach the controller to your leg for feedback and tips on form.
One of the biggest pluses of a video game is convenience. "I don't have to go anywhere, and if I look like an idiot, it's in my living room, so it's okay," says Isaac. The idiot pass wasn't enough to keep him going on Dance Dance Revolution, however. "After a certain level, I found it impossible," he says. "Sometimes I'll use Super Punch-Out!; it's a cardio workout. I also play the drums on Rock Band on expert. It varies the activity; it's not as mundane as going to the gym and running on the treadmill or lifting weights."
On the downside, he says, "Sometimes the games aren't set up conducive to an actual workout. With the Wii Fit, you would do a yoga position and then you had to stop and find another one in the game." He notes that the feedback isn't always accurate and adds, "It's hard to be motivated by a game that's cycling the same prerecorded phrases over and over again at random times."
If you don't have that innate inner coach, though, it might just be enough.