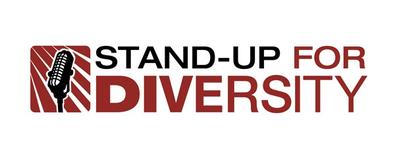 Just think of it as the most important open mic night of the year. As the final stop on its ninth annual Stand-Up for Diversity audition tour, NBCUniversal is holding an open call at the Comedy Cellar in Manhattan Sept. 9 for "comics of diverse backgrounds who are serious about being funny," to be considered for potential talent development deals, representation, and national exposure.
Kendra Carter, director of talent diversity initiatives for NBC Entertainment, will oversee the auditions with Shannon Chavers, coordinator of NBC Universal Talent Diversity Initiatives. Carter told Backstage what she'll be looking for at the open calls.
"First and foremost, you have to be funny," she said. "We're also looking for originality, someone that has a unique point of view. They need to show us what sets them apart from the other comedians and express their point of view in a very funny way."
Carter expects 150 comics or more to show up at the Cellar, but only the first 100 in line will be seen. At the initial audition, each comic will have one minute to perform, and some will be invited to callbacks later that day to perform a two-minute set. The top comics will be selected to perform in a semifinals showcase at the club on Sept. 10. To be selected for the showcase comics must have five minutes of polished material.
Open calls were held this summer at Stand Up Live in Phoenix, the Comedy Mix in Vancouver, and the Punchline in Atlanta. (Carter said that she wants to see a cross section of talent across the country and therefore avoids going to the same city twice in consecutive years, but she makes an exception for her annual New York visits because "it's a huge melting pot, and there's a lot of talent in New York.")
Following the New York auditions, Carter will review the finalists from each city to determine who will be chosen to travel to Los Angeles for a final "Best of Stand-Up for Diversity" showcase in December. In addition to NBC, agents, managers, casting directors, and representatives from other networks will attend the showcase.
"We invite all of Hollywood to the showcase," Carter said. "All of our programs are not only to serve as pipeline programs for NBC and the NBC family but also to serve the entertainment industry at large and help increase diversity across the board."
Carter said that Stand-Up for Diversity is not a competition, instead calling it a "development program" for discovering untapped talent.
Selected comics may be signed to a holding deal with NBC, meet with bookers of the network's late-night shows, or tour to colleges as part of a partnership with the National Association for Campus Activities.
Many of the program's past participants—including Hannibal Buress, W. Kamau Bell, Eric Andre, Deon Cole, Brandon T. Jackson, Hari Kondabolu, Sheng Wang, Calise Hawkins, and Tone Bell—have since signed with agents or managers, appeared on TV, or landed behind-the-scenes jobs as writers.
"Stand-Up for Diversity is one of many programs that NBCUniversal has created to improve diversity both in front of and behind the camera," said Dolores Machuca-Ruiz, VP of diversity communications for NBC. "We practice and believe in diversity and inclusion as both a social value and business philosophy that embraces different thoughts, choices, philosophies, and experiences. Our programs are designed to develop and provide opportunities in television and film for an array of diverse talent. By continuing to provide and enhance these programs our goal is to reflect, celebrate, and inform the full diversity of our world."
The dates and locations for next year's Stand-Up for Diversity open calls will be announced in spring 2013.