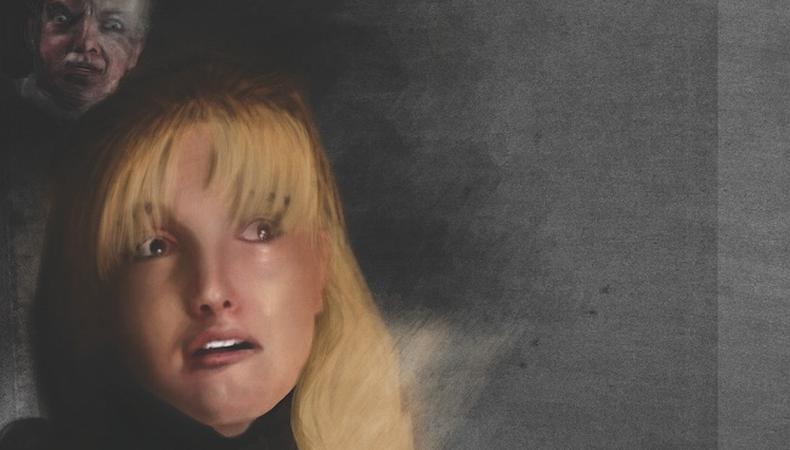 Laura Palmer is dead.
No moment, not even the infamous discovery of her naked teenage body wrapped in plastic in the opening minutes of David Lynch's groundbreaking "Twin Peaks" pilot, tells us this more definitively than the final scene of "Twin Peaks: Fire Walk With Me," the 1992 film prequel chronicling the last nightmarish week of Laura's life. Here, Laura (Sheryl Lee in a once-in-a-millennium performance) is dressed in her elegant black funeral gown, seated on a black leather chair in the "Black Lodge," and on her shoulder is the comforting hand of Special Agent Dale Cooper (Kyle MacLachlan), whom Laura never met in life but who will go on to eventually solve her murder. Laura is puzzled at first; her surroundings are familiar but only in dreams, and she searches Cooper's smiling face for some semblance of reality and explanation.
Suddenly, a flash of blue light overtakes the room with such force that Laura cannot help being jolted from her despondence. The source of this illuminating warmth is none other than an angel, a most beautiful and clichéd rendering, with huge feathered wings and the kind of gold-trimmed white dress commonly found on Christmas tree toppers. But this is an image Laura understands, and her solemn nodding reflects it. Laura exhales a deep sigh that soon stretches into a smile, a huge joyous grin that escalates to euphoric laughter. Laura's happiness is now so uncontainable that she begins to weep. She is exhilarated and exhausted, overwhelmed by a sense of triumph and jubilation, for she knows now, with certainty, that she has finally died, has finally escaped the years of unspeakable sexual abuse at the hands of her father (buoyed, we're to believe, by an evil spirit named BOB who had possessed him since an early age and was fixated on possessing Laura too), not to mention her own self-destructive dependence on drugs and promiscuity that we've winced through for the preceding two-and-a-half hours. Our final look at Laura Palmer, as she fades to white, is also a chilly, sobering reminder that "Fire Walk With Me" is a film that unequivocally celebrates Laura's death, not her life.
Lynch always seemed to know this. The world's proper introduction to Laura, and Lee, was to a corpse—in fact, it's said that Lynch himself lovingly tended to every grain of sand on her pale face. And long after the mystery of Laura's death and general interest in the series had cooled, her face continued to haunt viewers, nearly every episode ending with credits rolling over Laura's sunny homecoming queen portrait. It's fitting then that the scene in "Fire Walk With Me" most indicative of Lee's stunning range and commitment to the many humiliations and sorrows inflicted on our tragic heroine is one devoid of dialogue and nearly absent of physicality. Lynch keeps our focus on her face, which does all the moving and all the silent speaking.
Lee expertly delivers every line and expresses every emotion throughout the film, even selling the likes of "I'm gone, long gone like a turkey in the corn," before literally gobbling through tears. Lee also has the daunting task of finally portraying a character that had for several years already been discussed and dissected by both the show's audience and its characters. That Lee manages to not collapse under the weight of expectation and convincingly brings to life a character that otherwise lived only in other characters' recollections, clue-filled tape recordings, and secret diaries is admirable; that Lee's performance both honors and transcends this blueprint is miraculous.
By the time Lynch announced his plans to make the film, a small chorus of die-hards may have cheered, but it was loudly booed at the Cannes Film Festival, where just two years earlier Lynch had taken home the Palme d'Or for the cacophonous "Wild at Heart." But those who gave "Twin Peaks: Fire Walk With Me" a chance were instantly let in on a new secret in the Peaks-verse: Sheryl Lee had left one of cinema's most devastating and nuanced performances on film, one that undoubtedly served as the template for Naomi Watts' perversely ambidextrous performance in Lynch's "Mulholland Drive" nearly a decade later.
Joe Vallese is the editor of "What's Your Exit? A Literary Detour Through New Jersey" (Word Riot Press), is a frequent contributor to PopMatters.com, and was named a notable in "The Best American Essays 2012."