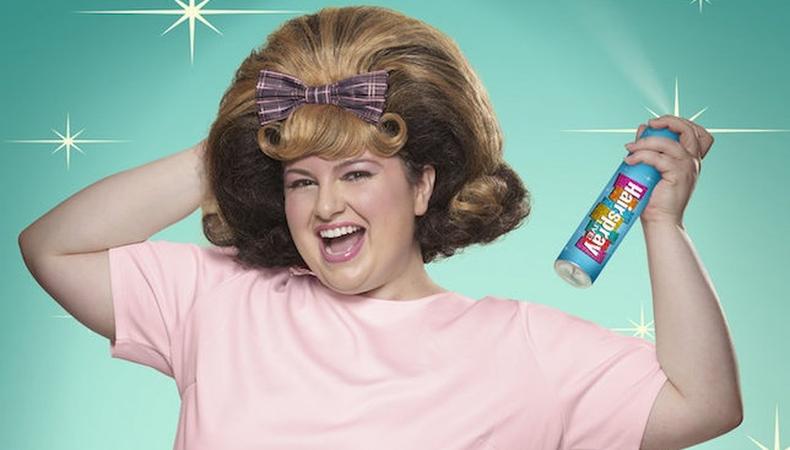 Selected out of 1,000 auditioning hopefuls, Backstage user Maddie Baillio, 20, has landed the role of Tracy Turnblad for the NBC telecast of "Hairspray Live!" It was announced Tuesday morning.
But Baillio almost didn't attend the audition that landed her the role of the bubbly, plus-sized performer. "I got really nervous and last minute thought I wasn't going to go. I kept thinking, this my first New York audition," she said over the phone after the announcement of her casting. "But at 3 a.m. the night before, I told myself I was going to get up and go to the audition."
When she arrived at 6:45 a.m. to audition at Telsey + Company's offices in New York City, she was No. 344 in line, surrounded by "so many girls who looked and acted like me and had similar personalities." Bernie Telsey and the camera operators were the only people in the room when she stepped in to perform her prepared section of "Good Morning, Baltimore."
READ: "The Inside Scoop on Bernie Telsey's Prolific Career"
"And he asked me to sing the end," recalled Baillio. "It's actually a funny story because I sang 'Good Morning, Baltimore' when I was in fourth or fifth grade, and it was the first time I forgot the words to a performance! So I started dancing [on stage]—naturally. So when [Bernie] asked me to sing the end, I was like, 'Shoot, this is the exact same part I forgot last time!' I think I made up, like, 50 percent of the words!"
But her improv and performance skills clearly won out as she landed her dream role anyway! The League City, Texas, native is a classically-trained singer and dancer, and was named a Great American Songbook Youth Ambassador in 2014 before performing in such a prestigious venues as the Kennedy Center, Carnegie Hall, and Birdland Jazz Club. Baillio is currently in her sophomore year at Marymount Manhattan College.
Tony-winning "The Wiz Live!" helmer Kenny Leon and Alex Rudzinski of "Dancing With the Stars" will direct "Hairspray Live!," which will also star Jennifer Hudson, hot off her Broadway run in "The Color Purple," as Motormouth Maybelle, Harvey Fierstein, who will reprise his Tony-winning Broadway role as as Edna Turnblad, Tony and Emmy winner Martin Short as Wilbur Turnblad, and Derek Hough as TV host Corny Collins.
"Hairspray Live!" is set to air Dec. 7, 2016 on NBC.
Inspired by this post? Check out our theater audition listings!