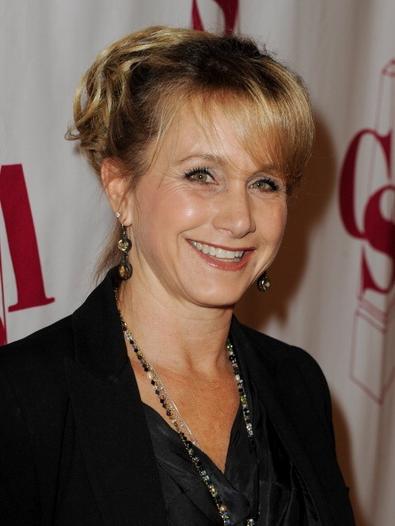 Gabrielle Carteris is poised to capture the SAG-AFTRA executive vice presidency at the union's upcoming convention after her main competitor for the job announced she's backing for the former "Beverly Hills 90210" star.
Roberta Reardon, who served as a co-president of SAG-AFTRA after the merger, was considering a run for the position but after losing her bid for the New York Local presidency instead opted to "wholeheartedly" endorse Carteris.
The move all but ends the EVP race as a contest.
"As we approach the 2014 negotiation, we need Gabrielle's steady hand and steely determination to help guide our union," Reardon said in a written statement released by a representative for Carteris. "Gabrielle has a proven record of uniting, not dividing. It is a rare attribute and SAG-AFTRA needs her now more than ever.
"She has fiercely advocated for SAG-AFTRA members all around the country, and across every category of work: for commercial actors in NY, music video dancers in LA, or broadcasters in Peoria."
Carteris rolled out another high-profile endorser in SAG‑AFTRA Secretary‑Treasurer Amy Aquino, who called her "indispensable in the creation of the merger."
"Gabrielle Carteris truly understands that we are only as strong as we are united, and that makes her exactly the kind of leader that SAG‑AFTRA needs right now," Aquino stated.
In her announcement, Carteris also touted the support of actor Jason George, a national board member, and Adam Arkin, a founding SAG-AFTRA board member.
In addition to her SAG-AFTRA service, Carteris is a vice president of the AFL-CIO California Labor Federation and serves on its executive council, as well as a local delegate to the Los Angeles County Federation of Labor. But it's her experience in SAG-AFTRA's recent contract negotiations that she wants convention delegates to note.
"Serving on five negotiating committees with members from across the country drove home the importance of unity in confronting the changing landscape of our industry," Carteris stated. "Merger was the first step towards that unity, and as National Executive Vice President of SAG-AFTRA I will work with President Ken Howard, my fellow union leaders and members to help SAG AFTRA find its strong common voice."
Former EVP Ned Vaughn resigned from the post in August and entered the race for a Los Angeles-area state Assembly seat.
A new EVP will be elected at SAG-AFTRA's inaugural convention Sept. 26–29 in Los Angeles.