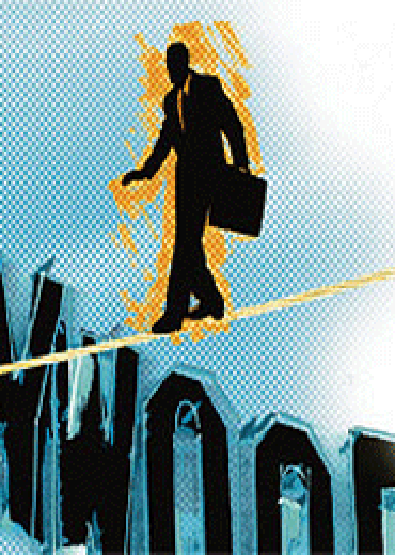 Untitled Entertainment manager Jason Weinberg has the kind of rep list that is the envy of management circles. His call sheet reads like a celebrity who's who: David Caruso, Jessica Lange, Lindsay Lohan, Lucy Liu, Hilary Swank and Naomi Watts. But it's not too difficult to see why so many high-profile stars are willing to place their trust in the hands of the plain-spoken Yankees fan who's seldom without his black-and-white baseball cap. The publicist-turned-manager is quick to point out that his main agenda is to add value to every aspect of a client's career.
"The priority is to concentrate on helping them get the best films, television and theater and to create commercial opportunities that would create both a different image or various additional images," says Weinberg, a member of The Hollywood Reporter's Next Generation Class of 2002.
"I also (aim to) see monetary gain for the client and to expose them to all the different markets for whatever their specific goal is."
Weinberg is one of the elite class of specialists -- agents, managers, lawyers, personal publicists and even producers -- who performs the multifaceted tasks associated with nurturing Hollywood's next generation of talent. Unlike the days of the old studio system, when moguls such as Louis B. Mayer and Darryl F. Zanuck transformed unknowns into household names and controlled every aspect of their professional and personal lives, today's stars employ a battalion of advisers to help them determine whether to make the sequel with the big paycheck but a banal script and what dress to wear to the Oscars.
Getting these insiders to reveal the tricks of their trade has grown more complicated in the wake of the New Yorker's infamous profile of WMA president Dave Wirtschafter, which ran in the magazine's March 2005 issue. The story's candid comments sent former clients Halle Berry and Sarah Michelle Gellar packing, and a ripple effect occurred throughout the industry. Now, even the most chatty career groomers are extremely guarded when discussing those in their client stables, though they're far more willing to explain their general philosophies on assisting talent.
For the Gersh Agency's Chuck James, a member of the Next Generation Class of 1999, the process begins with spotting actors before their breakout performances. "I've always had a focus on identifying talent early and taking them to a $1 million-plus, above-the-title level," says James, a Gersh partner who reps such up-and-comers as Jon Abrahams, Elisha Cuthbert, Mia Maestro and Mena Suvari.
In agenting circles, Gersh enjoys a reputation for recognizing potential and shepherding unknowns to top-billing status, as it did with Tobey Maguire (now with CAA) and Rachel McAdams (currently without an agent). In fact, many industry insiders credit Gersh agent Ken Kaplan's savvy handling of McAdams with propelling the Canadian ingenue to the top of studio wish lists.
James, too, is known for discovering diamonds in the rough -- he handled Seann William Scott (Warner Bros. Pictures' August release "The Dukes of Hazzard") for 6 1/2 years and helped him command seven-figure paydays before the star defected to CAA. "I know within three minutes of meeting someone if they are going to make it," James says. "I know that sounds crazy, but I've been right more than I've been wrong. There's a certain quality when people walk into a room; there's a common thing they all share."
In an effort to keep his clients on the right path, James says he never lets money cloud the decision-making process. "When (the role) is about the money, it always presents a problem," he says. "Inevitably, if you go after money jobs, it has never been a payoff for me or my clients."
Instead, James tries to match clients with prestige directors such as Sam Mendes (who directed Suvari to glowing reviews in 1999's "American Beauty") or Martin Scorsese (who Abrahams worked with in 1999's "Bringing Out the Dead"). "I take the approach of finding those interesting filmmakers -- the types of professionals who are taking shots, taking chances," he says. "A lot of it is based on gut. It's easy to cut through the hype and bullshit and see who has an amazing vision and who will bring the best out of this young talent."
By contrast, Weinberg is more apt to let financial considerations play a role in the selection process, but he says he never tries to steer a client in one particular direction. Rather, he sets out to present different kinds of opportunities. "It's not my job to project onto somebody what they should do," he says. "It's my job to help them attain the goals that they want to achieve. However, I will never stop suggesting reasons why a client should or should not do a project."
Similarly, Wolf-Kasteler-Van Iden & Associates' Ame Van Iden says she takes a cue from her clients in crafting the most effective individual PR campaign. "My job is to help sell a movie without selling my client out or without making my client feel like they are compromising too much of whatever their belief system is," says Van Iden, a genial Courteney Cox look-alike whose clients include Elizabeth Banks, Ioan Gruffudd, Diane Kruger, Maestro, Catalina Sandino Moreno, Amanda Peet, Robin Tunney and Paul Walker.
For example, if a client isn't keen on being featured in one of the titillating men's magazines such as Maxim, FHM or Stuff, Van Iden will find an alternative venue to reach the magazine's demographic, perhaps in Radar or on MTV. And though she courts the media vigorously, Van Iden works hard to avoid the pitfalls of too much publicity.
"It's about selling a movie without overexposing them," she says. "You have to target the press that you think will make a difference with the project and focus on that press," she says. "I don't believe that more is best. I believe that the right press is the best press."
Fortunately, Van Iden says her clientele seems to be of the same mind-set. "If they are out at every club every night and partying with the 'it' crowd, then it is out of their control whether that is going to show up in the papers," she explains. "But if you are representing clients who are focused on the work and not on the lifestyle that people think goes with a celebrity, you won't have that problem."
After all, there is a difference between a celebrity and an actress. "If you look at somebody like a Cate Blanchett or a Kate Winslet or Hilary Swank, they are serious actors, and they are not in the tabloids every week," she says.
A better strategy, Van Iden insists, is keeping her clients on the international media's radar, particularly in Australia, Germany, France, Italy and the U.K. "I think the industry is so much more of a global industry, and a really strong campaign has to encompass the international market," she says. "As a strong publicist, you have to be pro-active with the international press and not just reactive to it these days. At the end of the day, a client that has notoriety overseas only makes them more marketable over here."
While actors and actresses are the obvious beneficiaries of a supportive touch, writers also profit from a little early-career TLC. Independent producers like Mandate Pictures' Nathan Kahane often play a pivotal role in fostering the careers of on-the-rise storytellers simply by giving them a shot. "Nurturing new talent is the bread and butter of our company," says Kahane, who was an executive producer of Sony's 2004 horror hit "The Grudge" for production company Senator International, which later evolved into Mandate. "Our whole business is to discover undiscovered talent."
Kahane cites 2004's "Harold & Kumar Go to White Castle" scribes Jon Hurwitz and Hayden Schlossberg as typifying the Mandate model of success. Writer Zach Helm, too, was flying well under the radar and was floundering in the studio system before he caught the attention of Kahane. Now, he has two Mandate screenplays in production for release next year: "Stranger Than Fiction," starring Will Ferrell and Maggie Gyllenhaal, and "Mr. Magorium's Wonder Emporium," which Helm also will direct. "They all come in as $70,000 writers and leave as $1 million writers," the Mandate co-partner, co-owner and head of production says. "We take great pride in that."
While studios prefer to work with established writers with proven track records, production companies like Mandate can provide a place for fresh viewpoints to emerge. "The studio system doesn't know what to do with original voices," Kahane quips. "For us, breaking in new talent is really exciting."
-----------------------
For more stories from The Hollywood Reporter Click Here