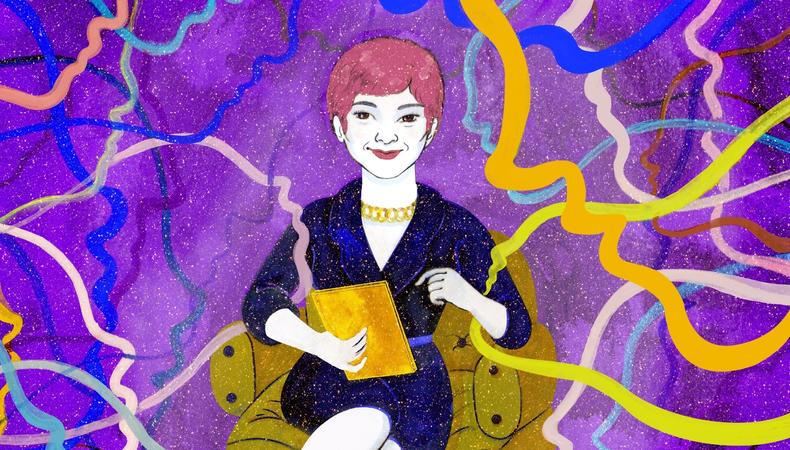 Tara Rubin is a Broadway star-maker. Or, at least, a star finder. There's no Tony Award for casting, but project to project, it's almost a guarantee her talent will be reflected in the list of acting nominees. This year, it's seen in the three acting nods for "The Band's Visit" and two for "Summer: The Donna Summer Musical." She's spent her career in theater, casting everything from regional productions to best musical Tony winners. On the way, she has seemingly mastered the collaborative formula to find those stage actors who resonate with audiences and critics alike. Backstage spoke with Rubin about the definition of success, what theater actors should know, and what still surprises her in the audition room.
What was challenging about your 2018 Tony-nominated jobs?
Every casting job is challenging. I always say it's the paradox of casting that there are so many talented actors and yet every role seems really difficult to cast. With "The Band's Visit," it was challenging to find those great people who really seemed true to that time and place. With "Summer," we're dealing with singer-dancer-actors. They're brilliant dancers but have great singing voices. They're either playing roles or covering roles, so there was the challenge of finding people who were trained in all three disciplines.
How do you know you've found someone with the potential to give an award-worthy performance?
There are times when someone auditions and there is almost a hush that comes across the room. Everyone knows that something great just happened. We treasure that moment for what it is. An actor just did amazing work for us and gave themselves up that way. Then, we hope that it will go forward to be something that everybody will love and appreciate. There are a lot of factors that go into it.
What should actors know about auditioning for you?
First of all, we're excited to see them. We can't wait to see their audition. I hope we create a warm and safe environment for them to feel like they can do their job and know that there will be discretion about what happened in the room. It's a space where they can be a real artist.
What does a theater CD look for that someone casting for the screen might not?
We are always alert to an actor's speaking voice—an actor who has been trained can support their voice, and their voice is a full function of their instrument as an actor. It should be handled the same way you would use your body: full, supported, and controllable. I listen to actors' voices even when we're not casting a musical. I also think there is a certain size to acting we like and celebrate in theater that's not necessarily required in television and film. We look for people who can convey and enliven the truth onstage to the person at the back of the house.
What's your advice for getting cast on Broadway?
Train, train, train. Read everything you can get your hands on, see every play you possibly can. Develop a strong sense of patience, because everything doesn't always happen at the rate that you might wish. Having a long view of your career is a good thing. Think about other aspects of theater that might be exciting to do in addition to being an actor. I'm always excited to hear people say, "I took a year off and explored something else." I also think actors should be excited to travel, to go to different cities and places to work.
READ: Moving to NYC: The Industry Players You Need to Know
What were the casting processes like for "The Band's Visit" and "Summer"?
They were quite different in terms of developmental process. We first did "The Band's Visit" at the Atlantic Theater Company, and we had a fairly long casting process for that. We really concentrated on creating this village, this settlement in the desert, and trying to find the people who could best evoke that time and place. We were able to cast many actors who were making their Broadway debut, and that's always exciting to me, to open doors. The music is so beautiful, and stepping away from the Broadway sound and finding those unique and unusual voices was really fun for me. Also trying to be as true to the Middle East as we could in terms of the backgrounds of the actors—that was exciting. It was fun to find people who could trust being still and doing less than they might normally be called upon to do. We found actors who were comfortable in the quiet and the stillness of the truth.
And then with "Summer," that was a different experience because I was working with a director who I've worked with quite a lot, Des McAnuff. I've been lucky enough to work with him on several projects. I always enjoy collaborating with him because he really loves watching auditions. With the material, we were trying to tell a story about a woman's life, we weren't looking to recreate the actual Donna Summer on stage. We wanted people who would help us bring her story to life. That was fun. Those dance auditions with the women all dancing as men were really fun. They wore neckties and jackets to the auditions, so the first time we began to see the dance vocabulary that Sergio was going to use, it was really fun in the room to see them all embrace that. There was a lot of improv that was [also] exciting to watch.
Can you talk a little bit about your history with Katrina Lenk and what led her to "The Band's Visit"?
I love people who aren't like anybody else. That's definitely the case with Katrina. She's just so completely and truly who she is. That's always extremely attractive to me. I was aware of her, but it was really around "Indecent" when I really got to know her in an audition room and could see the depth of her ability. She doesn't seem to have any limits in terms of what she's willing to explore. Then, with "The Band's Visit," her auditions were captivating. Something that actors do in auditions that is really exciting to me is when they show me things about the material that I hadn't thought of myself. They show me ways into the material I wouldn't have found without their work. I don't think Katrina can do anything but that. She will always surprise you, constantly.
What's something an actor can do in an audition to be memorable?
The actors who are there to serve the piece, make the play, and do the work are usually the most exciting to me—more than people who seem to be there drawing attention to themselves rather than doing the work. I admire the actors who have prepared and who understand that preparing the audition is a part of being an actor rather than a burden. If they're excited to share what they've prepared with us, that's an exciting audition. You may be cast, you may not, but I will definitely remember the great work that you did. I understand nerves and that we ask a lot from actors. We ask them to prepare two songs and sometimes 20 pages of text, and I don't take lightly the amount of work we expect them to do before they come in. I have deep respect for it, and there's no other way to do it. I think of reading plays and going to plays and preparing auditions as being part of the artist's life and the artist's job.
What's something an actor shouldn't do in your audition room?
They should make sure that they're serving the piece and they didn't come to serve themselves. I want them to take it all as seriously as I do, and I don't mean themselves, necessarily. When I feel like an actor didn't really prepare or didn't trust the material, my reaction is that I love this, I'm doing it, I'm taking it seriously, and I wish you felt the same way.
What's the best thing actors can do for their careers when they're between jobs?
The main thing I would say is accept that as long as you are doing everything you can to be a good actor and understanding that it's not a judgment of your talent or your future. This is now, and this is real, and this is what you're going through. Be prepared to move out of it and be prepared to accept it for what it is. Your career as an actor extends over a long period of time, and that fallow period is just one part of it. It's your truth at the time, but it might not be your truth forever. Just embrace it for what it is you're supposed to be learning.
Check out Backstage's Broadway audition listings!