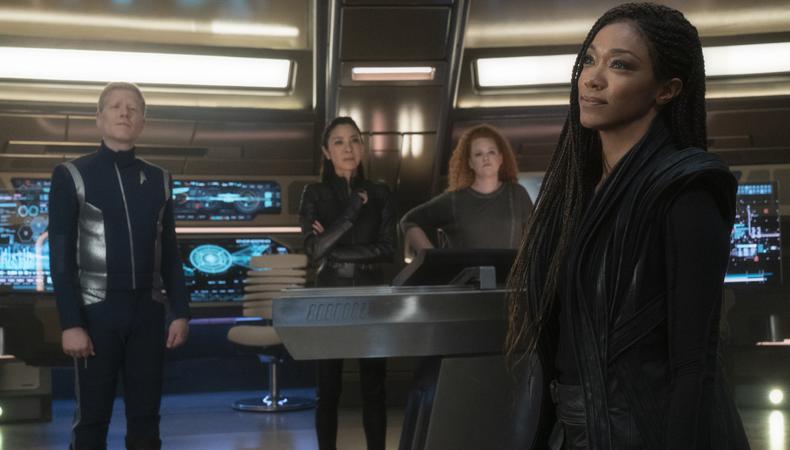 Calling all captains! Last year Captain Jean-Luc Picard, one of the most beloved characters in the "Star Trek" franchise, returned to the small screen with "Star Trek: Picard" on CBS All Access. Then, Trekkies were given another new adventure in the final frontier with the arrival of the animated "Star Trek: Lower Decks" on the streaming service. If even that wasn't enough intergalactic action for you, "Star Trek: Discovery" continued with a third season. In between binging episodes of all three shows, fans can audition for these CBS and science fiction projects casting talent. Discover a production you can beam onto in a lead or supporting role!
"BURNER FACE": AUDIO SCI-FI/NOIR PREMIERING HALLOWEEN 2021
Casting is underway for several characters in this five-episode sci-fi audio drama. Set in the year 2121, this drama has AI, viral shapeshifters, sorcery, and more! The project is looking for talent of all genders, races, and ethnicities, aged 18 and older, to play lead and supporting roles. Recording will be done remotely, so talent must have professional recording equipment. Professional pay will be included. Apply here!
INDIE FILM, LEAD ACTRESS
This sci-fi love story feature film is looking for right-leaning female talent, aged 33–45, who is Christian, spiritual or open-minded, and courageous." Filming will begin mid-October and run for 3–4 weeks in Nashville, Tennessee. Talent will be paid $1,000 upfront, with per diem pay TBD for filming days. Apply here!
"THE RUNNER"
This sci-fi-horror short film tells the story of a young blind boy and his mother, who is slowly dying. It's a coming-of-age story as the boy embraces his skill set in this post-apocalyptic world. The film is looking to cast the two leading characters, female talent, aged 35–47, and male talent, aged 12–25. Blindness is not a requirement to audition for the Boy character, but blind talent is encouraged to audition. All talent must be comfortable with a significant amount of running and physical activity. Filming will be Oct. 26–29 across Long Island, New York and pays a $200–$500 flat rate. Apply here!
"EARTH MANIFESTO"
This sci-fi eco-activist web series is looking to put together a sizzle reel and the pilot. The project wants talent, aged 6 and older. Filming will be on TBD dates in NYC. Day rates for pay vary based on role. Apply here!
Engage! Looking for remote work? Backstage has got you covered! Click here for auditions you can do from home!